Library, Information Science Student Garners National Award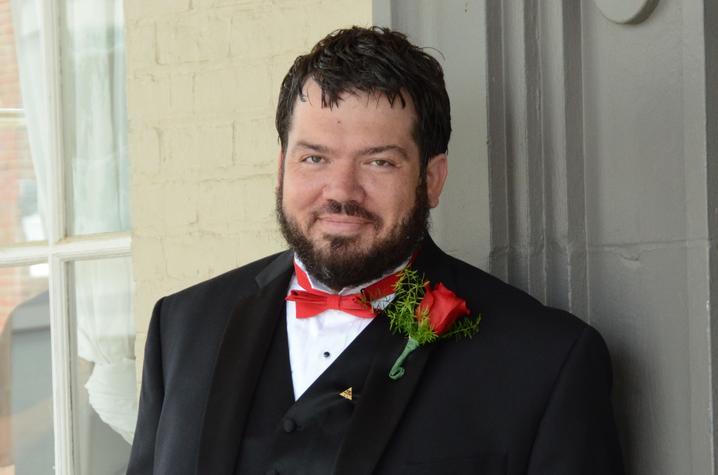 LEXINGTON, Ky. (May 21, 2019) — Terry Duncan, a library and information science student, was awarded the 2019 Special Libraries Association (SLA) IT Student Award to deliver his paper "Third Project Installment (Final Prototype and IA Strategy)" at the association's annual conference in June 2019.
The award was established in honor of Joe Ann Clifton and is awarded to an exceptional library science student each year. This distinction includes an SLA student membership, a travel and expense scholarship, and publication in b/ITe, the official SLA IT Division newsletter.
"This award gives me the opportunity to expand my knowledge base and professional contacts. It also gives me the experience of presenting and publishing a paper at an international conference," Duncan said.
Currently, Duncan is a recruitment and admissions specialist for TRIO Student Support Services at Hawkeye Community College in Waterloo, Iowa. He is pursuing a degree in library science, a master's degree offered in the School of Information Science, in order to develop his skills and training in student support services. 
Duncan's submission was a continuation of a project that he had worked on in his information architecture class. The class, taught by Youngseek Kim, associate professor in the College of Communication and Information, acquaints students with information architecture principles and processes for user-centered website design.
"Terry brings a standard of excellence to his work in the information architecture class, and couples his high-quality levels with a sense of comprehension in information architecture and application to real-world situations. He pushes himself to stay on top of the leading-edge perspectives on given assignments and final project," Kim said. 
The paper proposes an organizational website redesign based on best practices within the field of information architecture, such as content mapping, wireframing and blueprinting.
"The library science program has done a wonderful job of preparing me to develop the skills set and confidence needed to compete for scholarships and awards," Duncan said. "I learned of this opportunity through the program listserv. My advice is to pay attention to opportunities shared on the listserv, do further research of the organization, and be mindful of submission requirements and deadlines."
Duncan will be recognized at the Annual Business Meeting of the IT Division as well as IT events throughout the conference, which takes place from June 14-18 in Cleveland, Ohio.