UK Grad Has a Passion for Intercultural Education, Empowering Others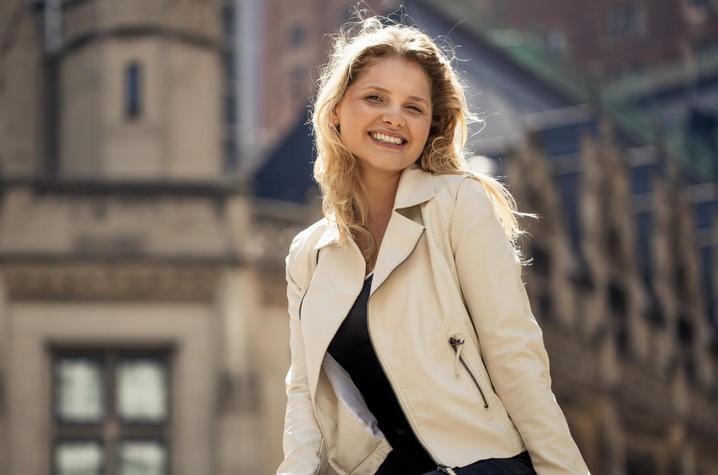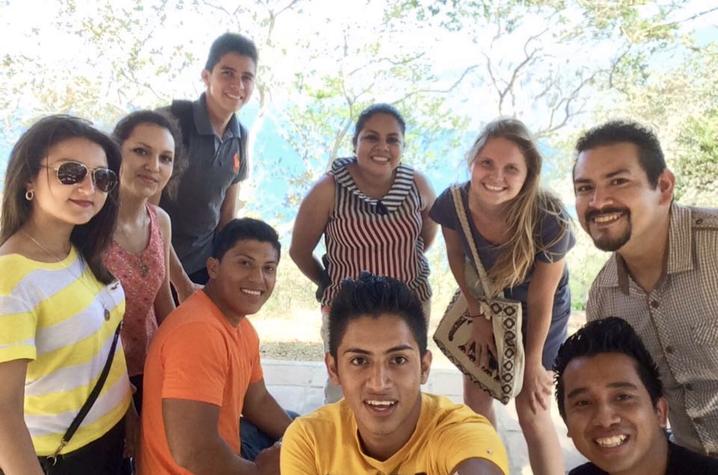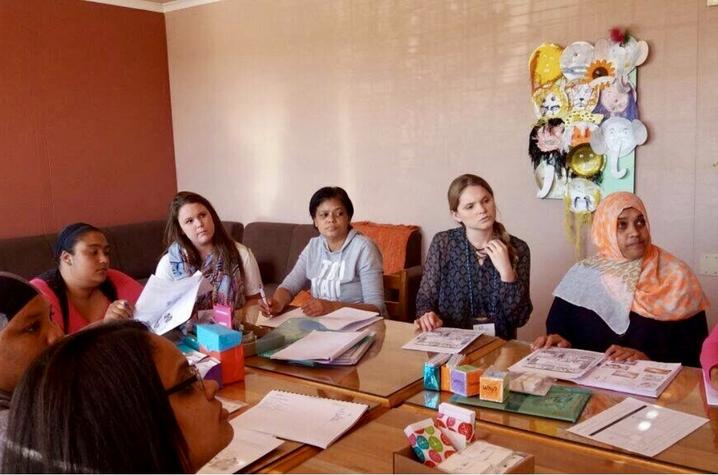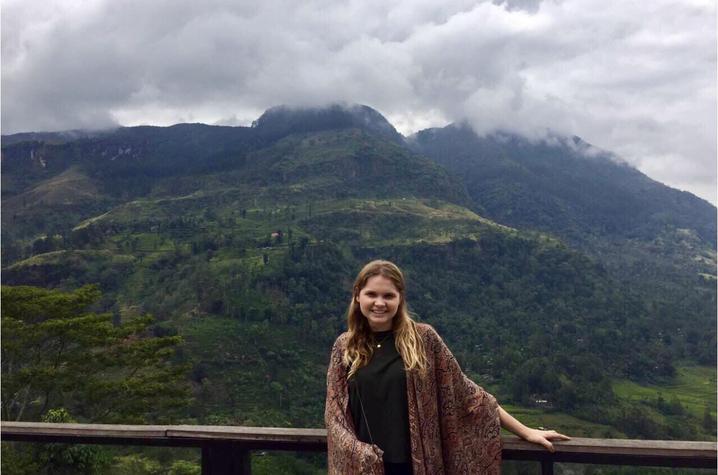 LEXINGTON, Ky. (Dec. 10, 2018) — When Kendall Hitch came to the University of Kentucky from Troy, Michigan, as a freshman in 2014, she was nervous about making it "on her own." After all, she was in a different state, a different community and in many ways, a different culture from her home up north. But she says she quickly learned there is no such thing as self-made person.
"We're all where we are today because of the support of family, friends, mentors and fellow human beings," Hitch said.
Hitch used this knowledge to immediately begin giving back to others — in the UK and Lexington communities and beyond. She spent the next four years advocating for human rights and education, teaching English, and empowering people all around the world.
"Everywhere I have gone I have seen such a huge gap in the desire to learn and the resources present to serve that desire," Hitch said. "My main hope is to extend quality educational opportunities to those who desire them, regardless of their social class or where they were born."
Hitch has studied, researched, volunteered and interned in four countries as a UK student through UK Education Abroad & Exchanges, and traveled to additional places to apply her skills as well.
"My very first experience abroad during my freshman year in China opened my eyes to the stark need and motivation to learn English around the globe," Hitch said. "I started by offering informal private tutoring sessions and went on to get an international certification in teaching English as a foreign language so that I could teach both in the U.S. and abroad."
Hitch says English education is growing in importance around the world due to the increasing interconnectedness of the global economy.
"In many Asian and Latin American countries, a certain level of English is required to enter into specific university programs or apply for certain jobs," Hitch said. "In my last internship experience in Oaxaca, Mexico, it was particularly essential because many of the people I worked with depended on selling their traditional artisan products to tourists in order to earn an income. Before they took our English classes, they essentially could not communicate with the people who were buying their products. This put them in an extremely vulnerable position with the inability to explain their own businesses, negotiate prices or advertise to potential customers."
Hitch has used her certification to teach around the world, including China, South Africa, Guatemala, Nicaragua, Argentina, Mexico, Sri Lanka and Italy. She has also tutored locally at Kentucky Refugee Ministries and the Carnegie Center for Literacy and Learning in Lexington.
"These experiences brought me extremely important and valuable connections around the globe that showed me the true beauty of genuine cultural exchange and appreciation," she said. 
Hitch has helped make an impact in the UK community as well, bringing a chapter of Amnesty International, a human rights organization, to campus her freshman year. While a difficult process, she says she was amazed by how many students came together to help her achieve this goal.  
"From business to English majors, everyone found a way to help our mission," she said.
As the chapter's co-founder and president, Hitch developed a community dialog series on the refugee crisis and created and ran the "My Body, My Rights" campaign at UK.
"We had scholars, local activists and students all come together to present their current projects and network," said Hitch. "I remember several students coming up to me in the hallways in the weeks following that event, saying how it made them feel energized and recognized on campus. That was incredibly fulfilling."
Hitch is also a founding board member for the UK Center for Student Philanthropy, and served as a tutor in the Gatton College of Business and Economics and the UK Center for English as a Second Language. She has also conducted and presented undergraduate research, receiving a Summer 2015 Research and Creativity grant and the Van Meter Award for best undergraduate paper in sociology.
Hitch will graduate from UK this Friday with a bachelor's degree in political science from the UK College of Arts and Sciences and the UK Lewis Honors College. She will also deliver the student address at the 2 p.m. ceremony. In her speech, Hitch hopes to motivate her fellow UK graduates by emphasizing how powerful they can be as individuals, if they accept help from others.
"I can say with 100 percent confidence that my college experience would NOT have been the same somewhere else; I had consistent support of professors, mentors and fellow students with every exciting, but sometimes challenging, step I took towards accomplishing what I have accomplished today," she said. "Overall, I felt UK offered the potential for a very personalized learning experience, and I was right."
Hitch is now working on growing her recently founded nonprofit, Abroadband Connections. This organization uses educational technology to implement both English language lessons and cultural exchange. Its first and most developed program centers on serving a community school in Guatemala, pairing students with tutors (either a university student or a local teacher). After graduation, Hitch plans to develop a new project focused on teaching, writing and sharing stories through bilingual books. She will also work in a bilingual school in Mexico as part of a master's program in education she will begin in May at Indiana University. She says this organization is a culmination of her studies at UK and around the world.
"Intercultural education was a transformative experience for me, and I hope I can get more people involved in my mission," she said.
For more information about UK's December Commencement ceremonies, visit https://www.uky.edu/commencement.