Academic Enhancement is Now Hiring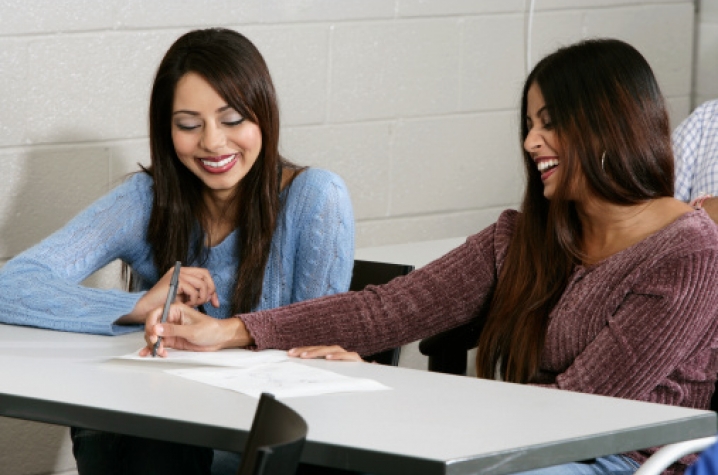 LEXINGTON, Ky. (Feb. 17, 2011) − Academic Enhancement, located in The Study, is now accepting applications for Peer Tutors and Desk Workers for the Fall 2011 semester. 
Academic Enhancement in The Study offers a wide variety of free services to improve your academic experience on campus. The Study, on the third floor of Complex Commons, is open 3-10 p.m. Monday through Thursday and 6-10 p.m. Sunday for Peer Tutoring. The Peer Tutoring Program offers a free, proactive, preventive model-tutoring program available on a walk-in basis any time tutoring is available. Peer Tutors are available for more than 50 introductory level courses ranging from Math to Chemistry, Biology to Spanish and many more. Start off the semester with a visit to the study and consider applying for a Peer Tutor or Desk Worker position! Applicants can go to UKJobs to apply for either position.
PEER TUTOR POSITION
Peer Tutors provide one-on-one and small group tutoring (usually only 100 and 200 level courses) for courses that they have completed at UK and earned a grade of at least a "B". They greet students who come for tutoring, listen to problems the students describe, and probe to discover the nature of their problems. According to Thomas Cybriwsky, PHI 120 tutor, "Being a Peer Tutor is a great way to help people while making money." After completing training, Peer Tutors will identify weaknesses in study strategies and refer students appropriately. Peer tutors are expected to guide students to discover answers to questions, and never do work for students or give answers.
DESK WORKER POSITION
Desk Workers perform typical office duties including welcoming clients, helping them login to the online data system, answering phones, taking messages, scheduling appointments, working with office technology, etc. "As a Desk Worker, you get to see a lot of faces and it's a great way to get involved on campus," said Jordan Nalley, Desk Worker. Additional responsibilities may include assisting in marketing tasks, data input, filing, etc. We are interested in students who are positive, upbeat, outgoing, take initiative, and enjoy working with their peers.

Apply for a Peer Tutor or Desk Worker position today. More information about these positions and Academic Enhancement can be obtained by visiting the Academic Enhancement website at www.uky.edu/UGS/study. Come check out The Study and all the resources Academic Enhancement can offer you.