Drake Brings UK the Best We Ever Had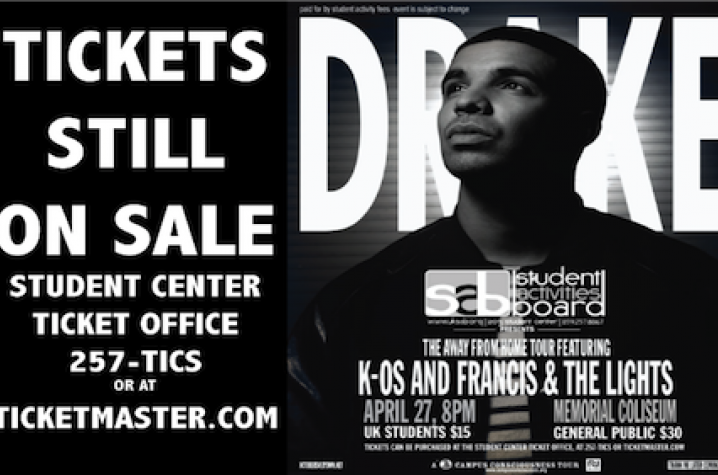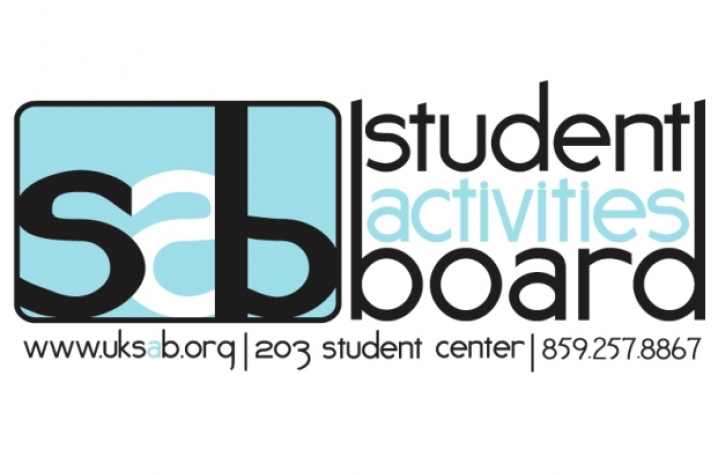 LEXINGTON, Ky. (April 27, 2010) – Tonight recording artist Drake will be taking the stage and bringing UK the "best we ever had" with openers Francis and the Lights and K-OS at 8 p.m. in Memorial Coliseum. This concert is part of the Spring Concert Series sponsored by the Student Activities Board (SAB).
Aubrey Drake Graham gained fame from his role as Jimmy Brooks on the show "Degrassi: The Next Generation" from 2001-2009. He started getting involved with music in 2006 and released several mix tapes. His tape "So Far Gone" was released in 2009 and earned him international recognition. His first full length album "Thank Me Later" will be released by Cash Money and Interscope Records on June 15.
Drake's performance is part of the Reverb Campus Consciousness Tour (CCT). Reverb is a nonprofit organization founded in 2004 by Guster's Adam Gardner and environmentalist Lauren Sullivan. Half rock tour, half environmental campaign, CCT aims to inspire and activate students in an electric atmosphere while leaving a positive impact on each community the tour visits. In addition to educating and mobilizing students, the tour includes many "go green" elements and is run to have a minimal environmental footprint. For more information, please visit www.reverb.org.

"We're bringing an artist that students asked for," said Chris Duncan, director of SAB's concert committee. "Drake has shown support for UK throughout the year, and we're really excited to have him on campus."
Will-call tickets will be available at the Joe Craft Ticket office beginning at 6:30 p.m. April 27, and doors will open at 7 p.m. Entry will be through the main entrance only, located on the Avenue of Champions. Re-entry will not be permitted.
There are still tickets available for this event. Tickets are $15 for students with a valid student ID and $30 for the general public. Student tickets can be purchased from the Student Center Ticket Office on weekdays from 10 a.m. to 5 p.m. and general admission tickets can be bought anytime at a Ticketmaster location or online at www.ticketmaster.com.
For more information on this event or SAB, please visit www.uksab.org.