Earth Ball Rumbles onto Campus for Good Cause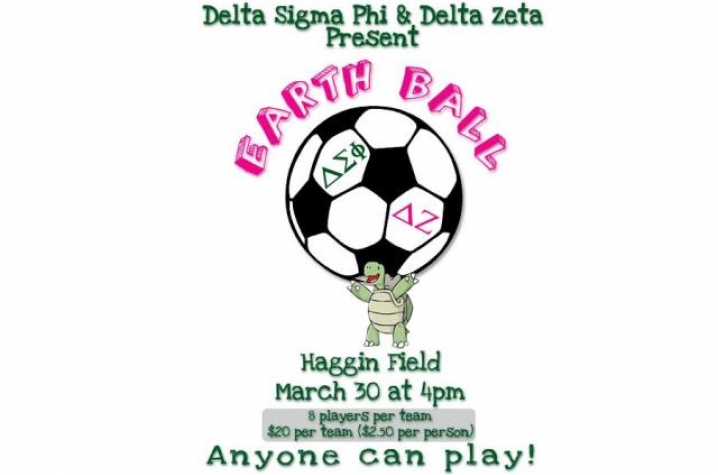 LEXINGTON, Ky. (March 30, 2011) − Today, the brothers of Delta Sigma Phi Fraternity and the sisters of Delta Zeta Sorority will bring a new philanthropy event to the University of Kentucky. The event is called Earth Ball and is best described as a cross between soccer, handball and football, and is played with a giant, inflatable soccer ball (usually 6 to 8 feet in diameter). The proceeds from the event will go to benefit the American Red Cross, the national philanthropy of Delta Sigma Phi.
With the event, both Delta Zeta's and Delta Sigma Phi's goal is to raise money for a great organization and provide an event for UK students to have a fun time, while expanding their philanthropic presence and impact UK.
Isaac Hallam, the liaison and Earth Ball representative from Delta Sigma Phi, says "We hope that it will grow every year. We want to stress that the event is open to non‐Greek students as well. Reaching out to other student organizations like CSF and Residence Life is something we wanted to focus on."
The inspiration for the event comes from the Delta Chi chapter of Delta Sigma Phi at UK, who has been successful at annually sponsoring this event to raise money for the Jimmy V Foundation for Cancer Research.
"We got the idea from the University of Florida and just went with it," Hallam says. "Earth Ball is a fun event, open to everyone, for a great cause."
Earth Ball begins at 4 p.m. on Haggin Field.
MEDIA CONTACT: Katy Bennett, katy.bennett@uky.edu, (859) 257-1754, ext. 255