Education Abroad & Exchanges Welcomes the National Student Exchange as a New Addition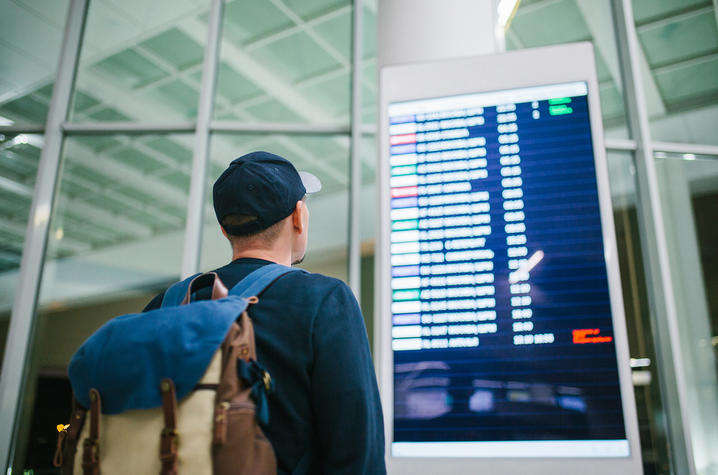 LEXINGTON, Ky. (Aug. 3, 2017) — The University of Kentucky International Center's Education Abroad & Exchanges unit has added National Student Exchange (NSE) to its already robust portfolio of exchange opportunities. The James W. Stuckert Career Center, which initially hosted the service, and the International Center are both housed in in Academic Excellence Operations, and the decision was made collaboratively to shift NSE to Education Abroad & Exchanges.
"Education Abroad has been eager to work with this already successful program," said Miko McFarland, executive director of Education Abroad & Exchanges. "The addition of NSE not only diversifies program options for students, but it provides another affordable way for students to have a unique cultural experience beyond the borders of Kentucky."
NSE offers student exchange opportunities on more than 200 campuses across the United States, Guam, Puerto Rico, the U.S. Virgin Islands and Canada. UK students can experience college life on another campus while paying UK tuition, often taking unique coursework or trying out a university prior to graduate studies. Students from around the U.S. have an opportunity to study on exchange at the University of Kentucky, which invites students from all backgrounds to enjoy UK campus life.
Education Abroad manages over 60 international exchange programs, where students have an opportunity to pay UK tuition to study at one of UK's many international partner institutions. Laurence Tuccori, Education Abroad & Exchanges coordinator, serves as UK's NSE coordinator.
Tuccori said there were many similarities between NSE and international exchanges, especially with International Student Exchange Programs (ISEP), in which UK has been a member since 1991.
"The big difference for students applying to NSE is simply that there is no international requirement. There is no visa application or need for a passport," Tuccori said. "However, there is a Spanish requirement for Puerto Rico. Even though it is a part of the U.S., it is a very different culture and language," Tuccori explained.
Tuccori also emphasized that NSE students are receiving the same services they had before. The incorporation of NSE with Education Abroad & Exchanges makes the exchange process run just as smoothly for students.
"By incorporating the various NSE processes into our existing processes, NSE is running as effectively and efficiently as possible," Tuccori added. "This new addition makes it easy for students to explore their options of studying abroad ..., with everything housed in one location."
To learn more about NSE and Education Abroad, students can stop by the Education Abroad Fall Fair on Sept. 14, at The Hub in William T. Young Library. If you have any questions about the program, visit www.uky.edu/international/NSE or contact Laurence Tuccori at laurence.tuccori@uky.edu.