Involvement Takes Center Stage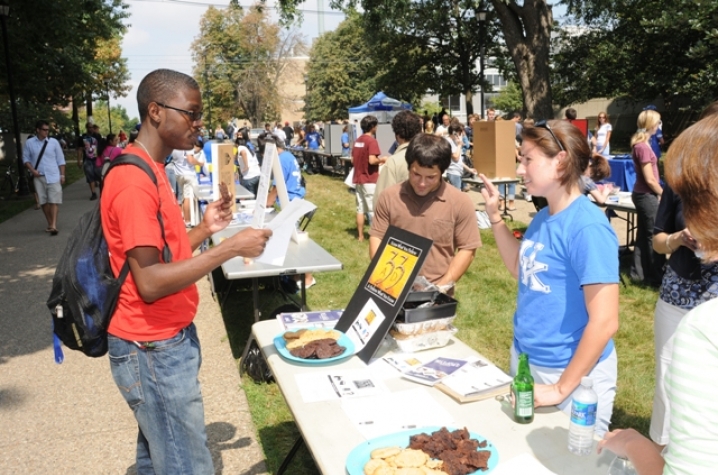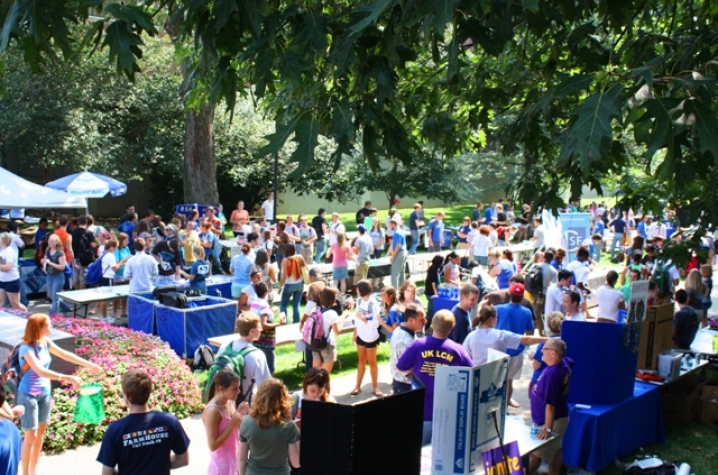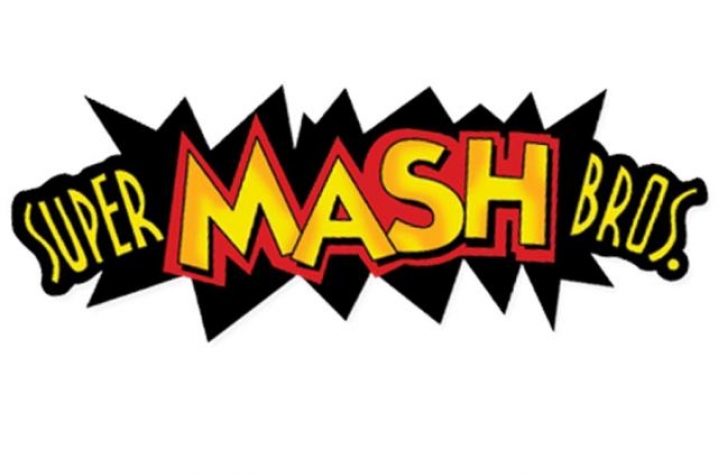 LEXINGTON, Ky. (Aug. 26, 2010) – Today marks the seventh day of the fall semester, the second day of classes and the first opportunity for students to learn about UK's more than 400 student organizations in a single location at the annual K Week Student Involvement Fair.
[IMAGE2]
Hosted by Student Government and the Office of Student Involvement, the Student Involvement Fair is a student's one-stop shopping experience for student organizations. From 11 a.m. to  2 p.m. today (Thursday, Aug. 26), check out organizations' booths on the walkway from Rose Street to the Young Library. At the Student Involvement Fair, you'll be introduced to many of UK's student organizations and can get your questions answered by students who are involved in those organizations.
"Getting involved on campus, whether it be in a fraternity or sorority, a professional organization or a club sport, helps students make connections on campus and makes our large campus feel smaller," Ryan Smith, Student Government president, said.
Student Involvement at the University of Kentucky is located in the CSI, and no, we're not talking about the primetime television show. The CSI, or Center for Student Involvement, is home to the Center for Community Outreach, a student's connection point to volunteer opportunities; leadership development, helping shape our Commonwealth's next leaders; diversity education and community building; student media, including WRFL and Wildcat Student Television; and student organizations.
Students who are unable to attend the involvement fair today can stop by the CSI and meet with a member of the Peer Resource Team (PRT). The PRT is a group of students who are familiar with all of UK's student organizations and opportunities and work one-on-one with their peers to find that organization that best meets their individual interests.
[IMAGE4]
If your interest is music, then tonight UK's Student Activities Board (SAB) has a show you do not want to miss. The K Week Concert features mash up artists, the Super Mash Brothers, at 8 p.m. in the Student Center Grand Ballroom. Described as "Girl Talk's hot cousin," Super Mash Brothers' sound is a combination of favorite '90s hits and today's rap style. Tickets are free for students, $10 for the general public and are available at the Student Center Ticket Office.
"Last year SAB brought Girl Talk to campus during K Week and the concert was a huge success with a lot of students saying how much they enjoyed it," said Chris Duncan, director of SAB's concert committee. "SAB wanted to bring that same high energy vibe to campus again."
There are other great events going on as part of K Week that help UK's campus feel small and get students involved. Here's a list of some of today's activities. For a complete K Week schedule, click here.
Super Start
7:30 a.m. – 3 p.m.
Outside the Student Center, White Hall Classroom Building, South Campus, and Rose Street
Do you need directions to class? Do you have unanswered questions? Would you like a bottle of water to drink as you walk across campus? Be sure to stop by one of the Super Start tents during the first two days of classes. Members of the Division of Student Affairs will be available to greet you and assist you.
Cats Den Game Room
9 a.m. – 10 p.m.
Cats Den, 1st floor Student Center
Check out the Student Center game room! The Cats Den hosts a number of entertainment options for UK students including bingo' comedy' concerts' tournaments' big screen television' foosball' pool' arcade games, and many more throughout the year. Enjoy free play on games this week only!
Discover Downtown Lexington Biking Tour
5 – 7 p.m.
Departs from Wildcat Wheels Bike Shop – Basement of Blazer Hall
Join us for a great bike tour of fun places in downtown Lexington. Bring your bike and your helmet or borrow one from the Wildcat Wheels Library. Bring a few bucks as we might stop for some dinner or grab some ice cream.
The International Film Series Presents: La Vie En Rose
7 – 9 p.m.
Worsham Theater, Student Center
Come join us for a free showing of La Vie En Rose.
 
[IMAGE3]
 
Fraternity Open Houses
7 – 11 p.m.
Fraternity houses and recruitment locations
Interested in joining a fraternity? The Interfraternity Council invites you to walk around to the different houses and check out the various fraternities! For more information, visit www.kentuckyifc.com.
Late Night Film Series Presents: The Princess and the Frog
10 p.m. – Midnight
Worsham Theater, Student Center
Come join us for a free showing of The Princess and the Frog.