Last Minute Job Search Program April 5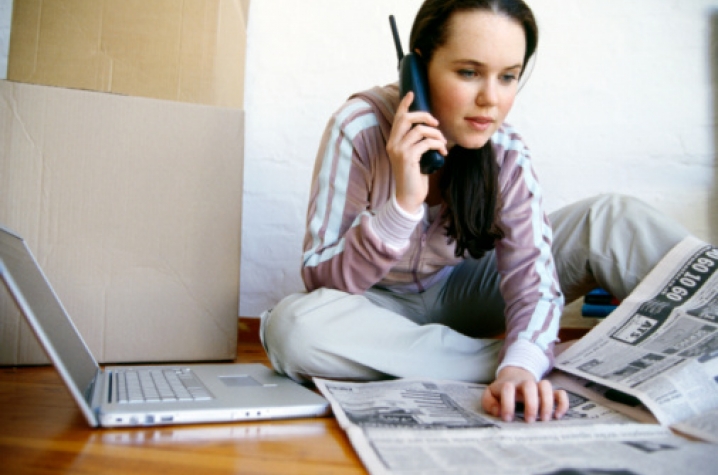 LEXINGTON, Ky. (March 23, 2011) − With the glow of spring break fading as classes reconvene, reality may soon set in for many University of Kentucky seniors. As commencement looms just weeks away, soon-to-be graduates suddenly wake from the college daze and realize they are about to enter the job market. Panic ensues.
Enter the Last Minute Job Search program, an event sponsored by UK Alumni Career Services and the James W. Stuckert Career Center. For upcoming graduates, it's exactly what the career counselor ordered. The program runs 10:45 a.m. to 2:30 p.m. Tuesday, April 5, at the King Alumni House, and gives students a crash course in what they need to survive their upcoming job hunts.
"You come in one day and get it all," said Caroline Francis, a career counselor with Alumni Career Services. "We're bringing in people who are actively recruiting across the country. And they just have great advice."
The program begins with an introduction, followed by a break-out session. Participants can choose from a resume workshop, an interviewing workshop, or a program on learning to brand yourself in the job market. Participants will then eat lunch while employer representatives offer advice on searching for a job. After lunch, a second break-out session will give participants another choice from the same three workshops offered during the morning session. Finally, all participants will attend a program on how to use the networking site LinkedIn to advance their careers.
"It's a good program for students who haven't followed through on finding their post-graduate options," said Stuckert Career Center Director Francene Gilmer. "They're going to be in the room with others who are facing the same thing. We have employers who can talk to students in a way that gets them on board, that gets them thinking about where they should be and what they should be doing."
UK alumni will also attend the event, Gilmer added, to update themselves on job search skills or to expand their career options.
A $5 fee covers lunch, and participants get a free leather portfolio and business card holder when they complete the program.  Students interested in attending the Last Minute Job Search program must register online at www.ukalumni.net/LMJS or by calling (859) 257-8905. Space is limited. Participants may dress casually.
"Even if you've waited until the last minute to start your job search, we can still help," said Francis. "This program is going to give upcoming graduates the tools they need to successfully navigate this challenging job market."