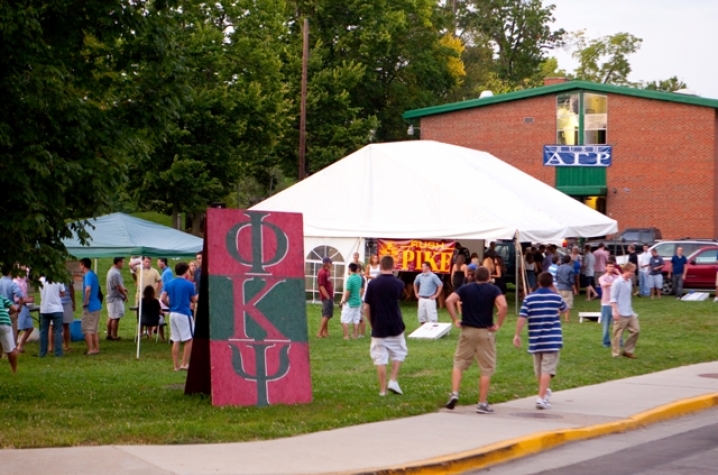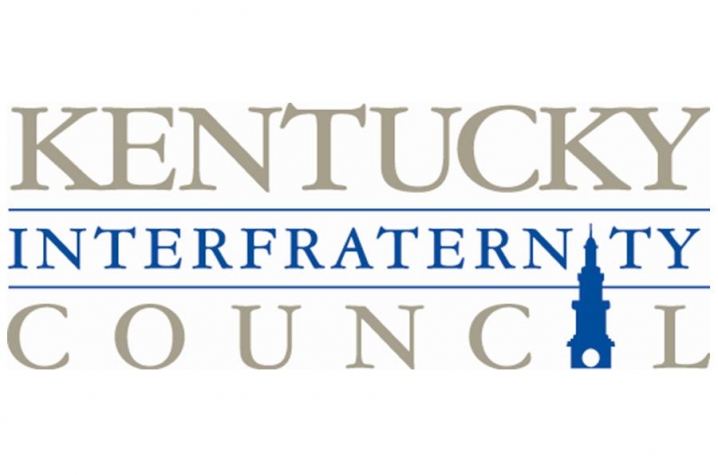 LEXINGTON, Ky. (Aug. 20, 2010) – For nearly 100 years, fraternities at the University of Kentucky have been shaping men into the leaders of tomorrow. As the 2010–11 school year begins, UK's Interfraternity Council (IFC) invites all interested men to participate in fall recruitment from Sunday, Aug. 22, through Friday, Aug. 27, on campus and explore fraternity life at UK.
For the first time in UK's history, fraternity recruitment begins with a two-day preview night that will allow potential new members the opportunity to visit all of the different chapters on campus. Each registered potential new member will be placed in a small group led by a current Greek man who will guide them through the recruitment process. On Sunday, these groups will meet with half of the chapters, spending time getting to know more about each individual organization. On Monday, the groups will visit the remaining chapters.
"With the vast number of great chapters we have in our council, we felt a strictly open house recruitment period did not showcase them in a proper manner," UK Interfraternity Council VP of Recruitment George Kington, said. "The new preview nights will provide a unique opportunity to learn what each chapter has to offer."
Men are not required to go through the preview night process to participate in fraternity recruitment, but it is highly encouraged. Those that do not participate in the preview nights may join fraternity recruitment on Tuesday, Aug. 24.
For the rest of the week, recruitment activities are open houses for each organization at various locations around campus. These events are from 7 to 11 each evening and generally include live music, food and friends.
Invitations to join a fraternity are extended beginning at 9 a.m. Friday, Aug. 27. Bids for fall recruitment need to be accepted and signed in the Greek Affairs Office (575 Patterson Office Tower) by Friday, Sept. 3. Additionally, UK's IFC has a continuous recruitment policy allowing chapters to extend bids anytime outside of the set recruitment weeks in the fall and spring. If you are interested in this process please contact the individual chapter or the Greek Affairs Office.
The UK fraternity system has provided many men with the values and leadership skills necessary for success in their professional lives. Seven Kentucky governors are UK fraternity men, most recently our current governor, Steve Beshear. Others have gone on to successful careers in business, and Joe B. Hall led the Wildcats to a national championship in 1978.
Kentucky's current fraternity men are also outstanding leaders and many of UK's chapters have received accolades and awards from their national and international organizations over the past few years including the following awards for 2009-2010:
Alpha Tau Omega
True Merit Overall Chapter Award
Excellence Awards in: Pledge Education, Ritual, Financial Management, Campus Involvement and Leadership Development, Scholarship and Summer Recruitment
Upper Alpha Award for Board of Trustees
Delta Tau Delta
Recruitment Award
GPA Above All Men's Average
GPA Above All Greek Men's Average
FIJI
Honorable mention in the Baker Cup
Honorable mention in the Brightman Trophy for Alumni Involvement
Eighth consecutive Superior Academic Achievement Award
Third consecutive John Templeton McCarty Chapter Proficiency Award
Phi Sigma Kappa
Herbert L. Brown Outstanding Chapter Award
Order of the Diamond Circle Award 
 
Sigma Chi
International Balfour Individual Undergraduate Finalist
Peterson Excellence Award
Legion of Honor Academic Award
Sigma Nu
Man Power Award
For more information on UK's 19 IFC-governed fraternities and to register for recruitment, please visit www.kentuckyifc.com.