Lights. Camera. Action! 48-Hour Film Challenge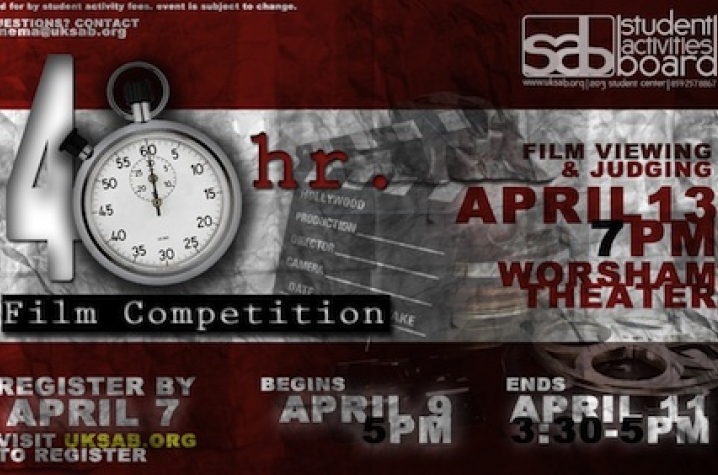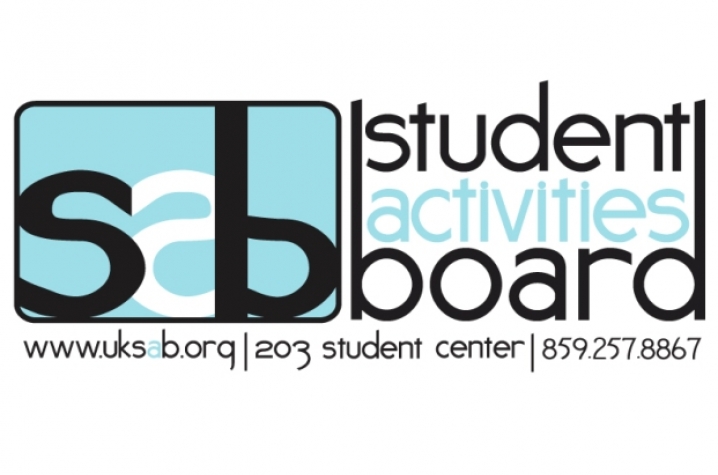 LEXINGTON, Ky. (April 9, 2010) – Ready, Set, Film! Here's your chance to become UK's next great filmmaker! The 48-Hour Film Festival will challenge teams of filmmakers to write, shoot and edit a short film within 48 hours. The challenge begins at 5 p.m. Friday, April 9, in the Student Center. The festival is sponsored by the UK Student Activities Board (SAB).
At the start of the competition, each team will receive the same prop, character and line of dialogue that must be integrated into its film. Each team will be given a different movie genre for its film. Films are required to be four to seven minutes in length.
At 5 p.m. Sunday, April 11, the films must be completed and turned in to the SAB Cinema Committee. The films will then be judged by a panel of UK film professors and experts and shown at a screening at 7 p.m. Tuesday, April 13, in the Worsham Theater. The makers of the top three films will win movie-related prize packages including a movie pass, editing software and a video camera!
"Students who are up for the challenge will learn a lot about filmmaking while having fun," said Brad Elliot, director of SAB's Cinema Committee. "When teams are racing against the clock, only the real filmmakers will shine."
For registration and more information on the 48-Hour Film Festival, click here. For more information on SAB or other events, please visit www.uksab.org.