Meet the World in One Night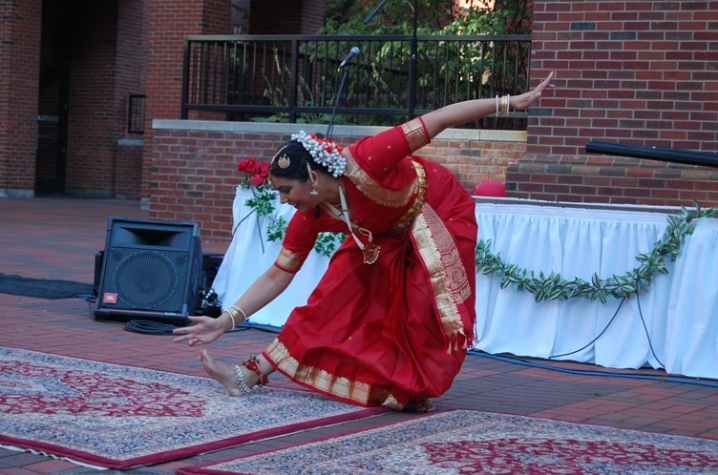 LEXINGTON, Ky. (Sept. 22, 2010)− Excellent food, beautiful costumes and striking talent will combine forces for an unforgettable night of global proportion at the University of Kentucky International Student Council's annual International Night from 6-9 p.m. Saturday, Sept. 25, in the Ralph G. Anderson Building (Engineering) Courtyard.
"This is an amazing opportunity to appreciate folk dances, dresses, food, music and highlights of different countries, all at one place," said ISC Secretary Sweta Modi. "We're trying to promote communication among international students and give them the chance to share their cultures and traditions. It's a small world after all!"
In the past, performances have included singing, dancing, skits, martial arts exhibitions and a fashion show. This year, the Indian Student Association will sponsor a free henna tattoo booth. UK's Dining Services will prepare a buffet of free, traditional food for participants as well.  "American students can get a taste of cultures from around the world," said ISC President Jimin Lee. 
While International Night is a great opportunity for American students to sample traditional performances, exhibitions and other activities from around the world, international students benefit from the event as well.  "For this night, international students are in the majority," explained Lee. "They feel like a part of UK…the main characters in the story."
"It is going to be the magical night of sharing of cultures, excellent food, talents and entertainment," added Modi. "I take pleasure in seeing others excited about an evening filled with international spirit, togetherness and beautiful people in traditional dress."
In the event of rain, International Night will take place in the engineering student lounge. For more information, please contact Modi at swetamodi@uky.edu.