UK Boren Scholars Learning in a Global Classroom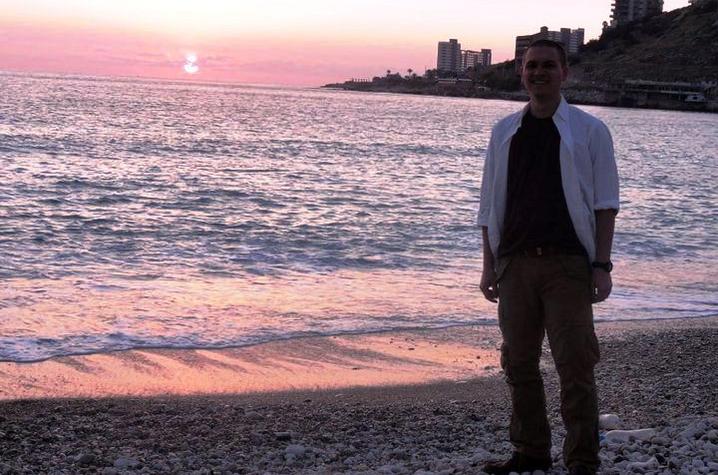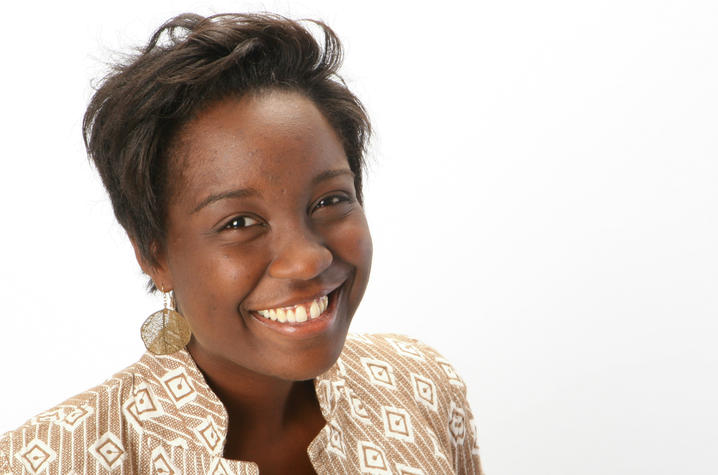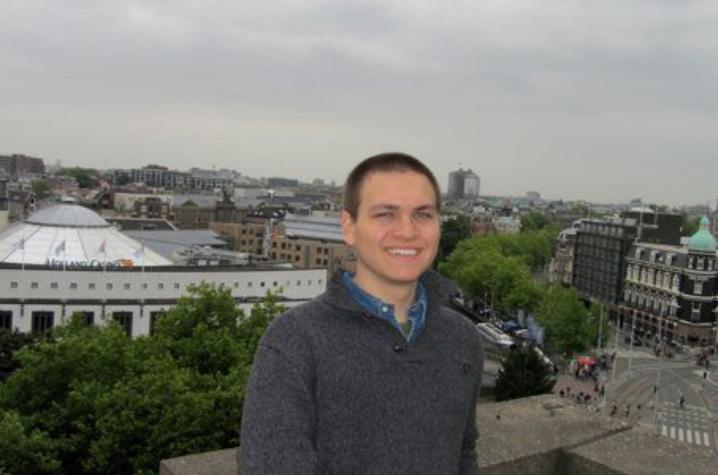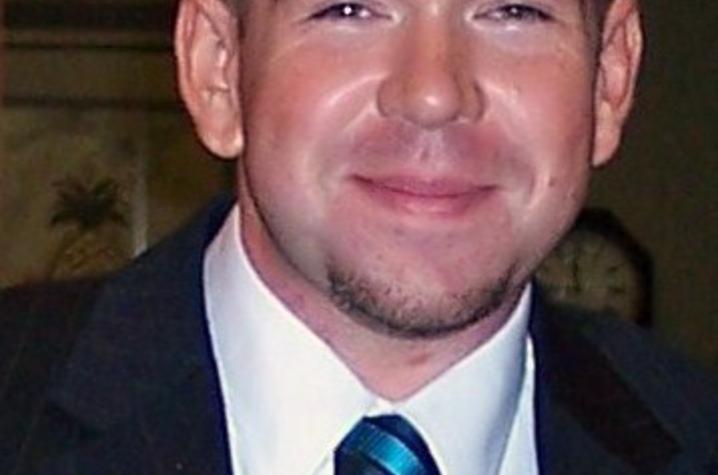 LEXINGTON, Ky. (Sept. 8, 2011) – Three University of Kentucky seniors and one junior are starting their school year studying in a global classroom. Desiree P. Jones, Joshua Koontz and Joshua D. Smith, were awarded the National Security Education Program (NSEP) David L. Boren Undergraduate Scholarship this summer. The scholarship program provides these select undergraduate students opportunities to acquire skills and experiences in countries and areas of the world deemed critical to national security.
"We are thrilled to have four UK students selected for the Boren Scholarship," said Lisa Broome-Price, director of the UK Office of External Scholarships. "We believe they will become valuable assets to our nation in foreign relations around the world."
As recipients of Boren Scholarships, the four UK students will receive up to $20,000 each to cover expenses for language studies in strategically important areas that are underrepresented. In return for the year of study abroad, each scholar will work for the federal government for a year in a position that carries national security responsibilities.
Desiree P. Jones, the daughter of Charles T. and Mary L. Jones of Louisville, Ky., is a senior working on her second bachelor's degree, this one in international studies. Jones, who earned a bachelor's degree in agricultural communications, education and leadership in 2005, will use her Boren Scholarship to study Portuguese in Brazil in order to learn about the intersection of democracy, civic engagement and media in an exemplary newly liberalized democracy. While in Brazil, she hopes to also intern with a non-governmental organization (NGO).
A nontraditional student, Jones' interest in returning for an international relations degree and the Boren Scholarship stemmed from a trip she made to Brazil during her former career in the nonprofit sector. A Rotary Group Study Exchange team member, she traveled to Sao Paulo State, Brazil, in 2009 where she met with professional counterparts in small cities like Sao Jose do Rio Preto, Vortuporanga and others.
"The introduction made a lasting impression and sparked a keen interest in the evolving third sector of Brazil, and the process by which the sector separates itself from political structures and influences, becoming more liberalized," Jones says.
The country's advances in new media and social media further fueled the scholar's interest.
"I feel Brazil is a lasting place to use my interest and skills in the arena of new media community organizing and storytelling to build the kind of strong independent civic participation that sustains the liberal democratic processes so critical to U.S. national interests in the region," she says. 
In the future, Jones hopes that her language skills and cultural understanding can be an asset to government initiatives with the U.S. Department of State, Office for Democracy and Global Affairs, or the United States Agency for International Aid's (USAID) work in democracy and governance in developing nations.
Joshua Koontz, the son of Susan Marcus and Tim Koontz of Charleston, W. Va., is a senior majoring in international relations and Arabic languages and literature, who also is pursuing minors in French and Islamic studies. He will use his Boren Scholarship to study Arabic in Jordan.
The Boren Scholarship is a great fit for Koontz, who fell in love with the Arabic language during a class his sophomore year at UK. After two semesters of Arabic and many hours of after class tutoring, Koontz began to pursue several education abroad opportunities to hone his skills and learn more about the culture.
Koontz applied for and was selected to participate in the Middlebury Intensive Summer Arabic program, in Oakland, Calif., and the AMIDEAST program in Cairo, Egypt in the fall of 2010. After studying at AMIDEAST, he found that the Arabic program was not challenging enough and applied to and was accepted to the Middlebury program in Alexandria, Egypt, for the spring semester.
After studying Middle East politics and Arabic in Cairo, Koontz returned to Egypt in the spring of 2011 with the Middlebury CV Starr School in the Middle East in Alexandria. While taking part in this education abroad experience, he witnessed history as the Egyptian revolution erupted. During the turmoil and violence of the Egyptian revolution, Koontz's Arabic language skills proved to be crucially important in their harrowing journey and extraction.
"Our language skills were major assets in our survival," says Koontz. The group eventually was able to bribe a bus driver to take them to the airport where they spent several days before being extracted. Koontz didn't remain in the U.S. long, returning to the Middle East three days later to study at the American University and the Saifi Institute in Beirut, Lebanon, where he studied Lebanese politics and Levantine Arabic. A trained whitewater river guide, Koontz planned and was the translator for a white water rafting trip with his fellow AUB students in the Bekaa Valley. Their guide was Hezbollah.
Koontz also kept busy this summer beginning with an internship with U.S. Senator John D. "Jay" Rockefeller, a member of the Intelligence Oversight Committee. He spent the rest of his summer taking economics at the London School of Economics.
"None of this would have been possible without the Herculean efforts of Dr. Anthony Ogden of the education abroad office. He will always be my hero and I know that I speak for many others in that regard," Koontz says, reflecting on the opportunities he has had while at UK. "Furthermore, I would never have received the Boren without the strong and enduring support of Dr. Lisa Broome-Price."
Koontz hopes to pursue a career in the U.S. Navy after graduation. "Later in my career I would like to be a Naval Attaché or a Naval Foreign Area Officer, specializing in the Middle East," says the Boren Scholar.
Joshua D. Smith, the son of Harold and Patsy Smith of Caneyville, Ky., is a senior finishing bachelor's degrees in international relations and history. During his first undergraduate years at UK, he studied history abroad in Greece and Italy in 2003 before going on to earn his first bachelor's degree in communication from UK in 2004. Smith will use his Boren Scholarship to cover immersive study of the Portuguese language and Brazilian culture for a full academic year. 
Smith's military service after graduating in 2004 sparked his interest in further studies in international relations and the Boren Scholarship.
"I recently completed an active duty term of enlistment in the United States Army," says Smith. "During this time, I deployed to the Middle East for a year, in support of Operation Enduring Freedom. This overall experience in the military helped fan the flame of interest I have had in national security and international relations. This experience combined with a lifelong interest in history led me back to school in an effort to better equip myself for graduate study and ultimately for a career in an internationally-focused national security/diplomacy position."
Upon completion of his undergraduate degrees, Smith plans to earn a graduate degree in diplomatic history and international relations. He then would like to seek a position with the U.S. Department of State, the Federal Intelligence Community or another internationally focused federal agency.
NSEP was established by the National Security Education Act of 1991, authored by Senator David L. Boren of Oklahoma. The scholarship was designed to provide undergraduates with the resources and encouragement needed to acquire skills and experiences in countries and areas of the world deemed critical to national security. A broad definition of national security applies here, recognizing that the scope of national security has expanded to include not only the traditional concerns of protecting and promoting American well-being, but also the challenges of global society, including: sustainable development, environmental degradation, global disease and hunger, population growth and migration, and economic competitiveness.
MEDIA CONTACT: Whitney Hale, (859) 257-8716 or whitney.hale@uky.edu