UK Campus Kitchen to 'Raise the Dough' for Hunger Relief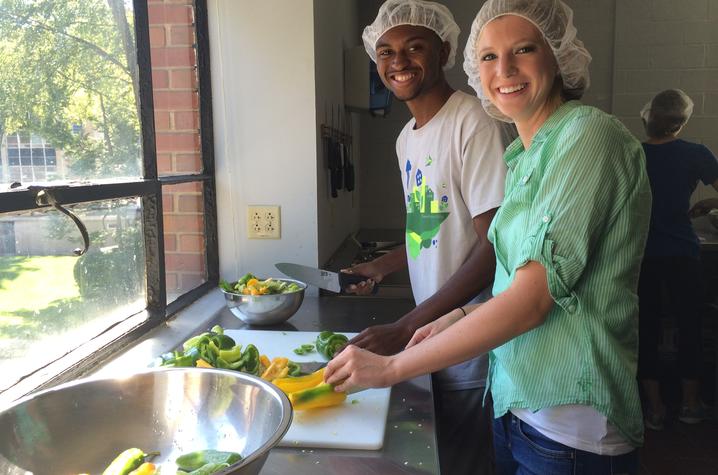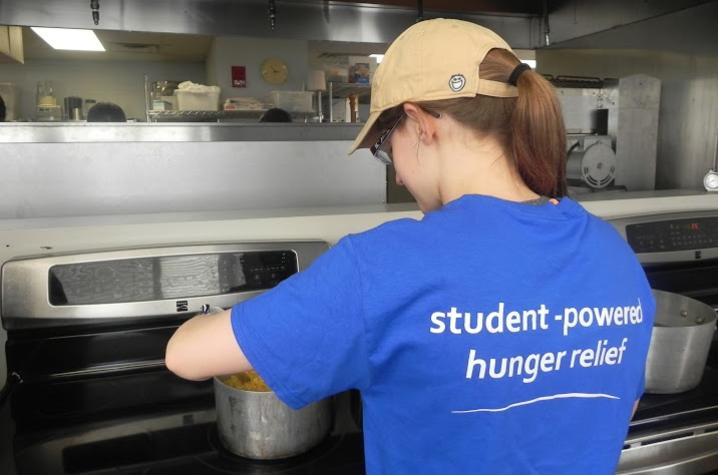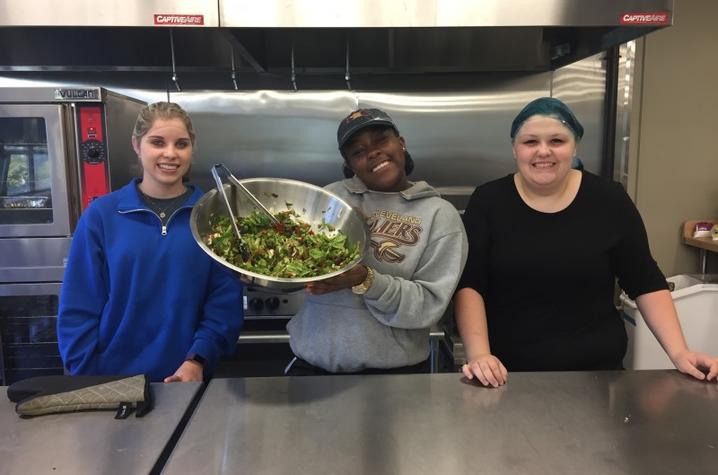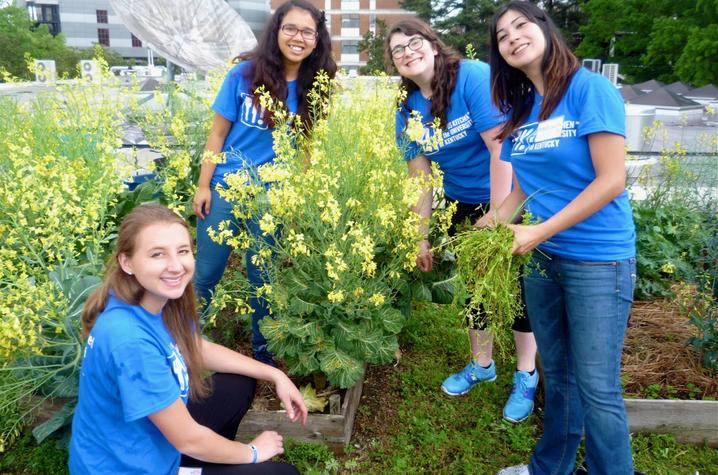 LEXINGTON, Ky. (Feb. 22, 2018) — Student volunteers from the Campus Kitchen at University of Kentucky are taking part in an online fundraising challenge to "Raise the Dough" for their organization to fight hunger and food waste in Lexington. Last year, CKUK raised $2,020 in order to rescue 4,670 pounds of food to produce 2,250 meals. This past fall, CKUK dedicated over 1,400 hours of service. This year, the group hopes to raise $1,500 in order to expand their efforts.
Students and community members can support CKUK by donating to the fundraising page online.
CKUK's fundraising campaign is part of a national campaign by Campus Kitchens affiliated with The Campus Kitchens Project, the leading national nonprofit empowering students to create sustainable solutions to hunger and food waste. Last year, 26 participating schools from across the nation collectively raised over $50,000. Since Feb. 16, Campus Kitchens have been competing against each other to see which school raises the most funds this year. The fundraising drive competition will end Friday, Feb. 23. The Craig Newmark Philanthropic Fund will match the first $15,000 funds donated to the network in grassroots donations ($100 and under).
"There is enough food to solve global hunger three times over. Yet, there are many, including Kentuckians, who lack consistent access to proper nutrition. It is exciting to be part of an organization that is putting a wrench in the cycle of poverty by addressing the essential role of nutrition. Although I may not be able to solve hunger, I know that my efforts are aiding others during a time of great need," said UK student Chase Thornton, CKUK development chair.
In the US, 40 percent of the food produced goes to waste — costing $218 billion dollars annually and releasing methane, a harmful greenhouse gas that causes climate change. Meanwhile, over 40 million Americans face food insecurity. The Campus Kitchens Project uses food that would otherwise be wasted as a tool to fight hunger and poverty across the nation.
Founded in 2001, The Campus Kitchens Project is a national organization that empowers student volunteers to fight hunger and food waste in their community. At university and high school campuses across the country, students transform unused food from dining halls, grocery stores, restaurants and farmers' markets into meals that are delivered to local agencies serving those in need. In the last academic year, Campus Kitchens across the country rescued more than 991,872 pounds of food and served 378,428 meals. By taking the initiative to run a community kitchen, students develop entrepreneurial and leadership skills, along with a commitment to serve their community to carry with them into future careers. Each Campus Kitchen goes beyond meals by using food as a tool to promote poverty solutions, implement garden initiatives, participate in nutrition education, and convene food policy events. To learn more about their work, visit www.campuskitchens.org.