A World of Opportunity Begins at UK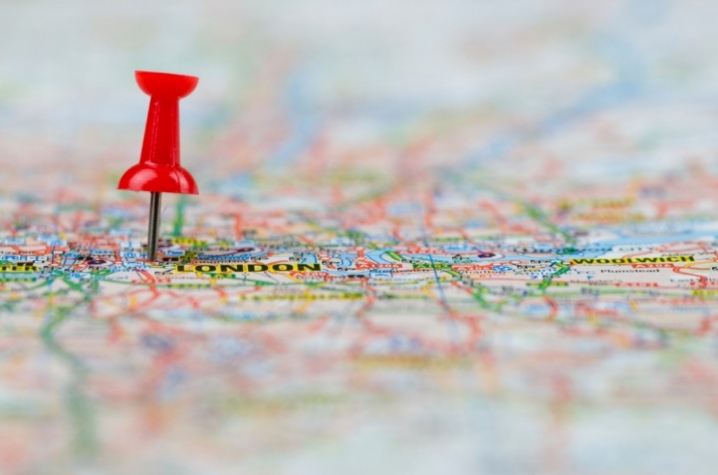 LEXINGTON, Ky. (Sept. 17, 2010)− Learn about yourself. Challenge your views. Make new friends. Learn a new language.
The reasons for studying abroad are as endless as the programs offered to University of Kentucky students, and the best way to dip your toe into the Pacific or Atlantic before crossing it can be found at the 2010 Education Abroad Annual Fair, Wednesday, Sept. 22, in the Grand Ballroom of UK's Student Center.
The fair, which includes international entertainment and free T-shirts, is a great place to gather a broad range of information on all of UK's international exchanges, as well as the university's faculty-led and partner programs.
Education abroad applications and their deadlines are important as well, so EA will have peer advisers and computers set up for students interested in completing forms and conducting further research onsite.
Previous UK study abroad participants will also be on-hand to help curious students find the right program. "The Education Abroad Fair is a great way for students to see the big picture," said Education Abroad Adviser Sonya Cunningham. "We have so many opportunities at UK for studying, doing research or interning in another country."
Cunningham recommends that students begin their study abroad program search at least a year in advance. "We have had students come into our office to plan a trip one month out, but they are usually pretty confident about where they want to go and what they want to do," she said. "The earlier you start, the more likely we'll be able to meet your individual needs."
According to new Education Abroad Director Anthony Ogden, UK is eager to expand its international programming. "We're staffed to grow and hope to double the number of students studying abroad and to double our faculty-led programs," he said. "We're also diversifying our programming for all types of students interested in going overseas; we have programs ranging from 10 days to a year."
In the coming months, Ogden plans to put on regional and thematic education abroad fairs, based on geography and academic disciplines, as well as internship opportunities.
For students who have made the decision to study abroad, but wonder where to go next, Education Abroad offers First Step Sessions four times a week, to get started with the logistics of trip planning. 
Education Abroad First Step Sessions are held on Mondays and Tuesdays 4-5 p.m. and Wednesday and Thursdays from 3-4 p.m. in Bradley Hall, Room 207.
These weekly programs are already proving popular with UK students, according to Cunningham. "We usually have 15-20 students in attendance at most," she said. "But just last week, we had 55 participants in one session."
Ogden, a Kentucky native with many years of international education leadership experience, admits that schools in the Northeast and Mid-Atlantic regions, as well as those on the West Coast, send more students abroad than areas around Kentucky, barring small pockets of overseas study at universities like Indiana. "I'd to see that change for UK," he said. "And I think that we can do it."
For more information about Education Abroad at UK, visit www.uky.edu/intlaffairs/ea or check out the Office of International Affairs blog at www.ukoia.wordpress.com.