Alumni Weekend and Spring Concert Highlight Weekend at UK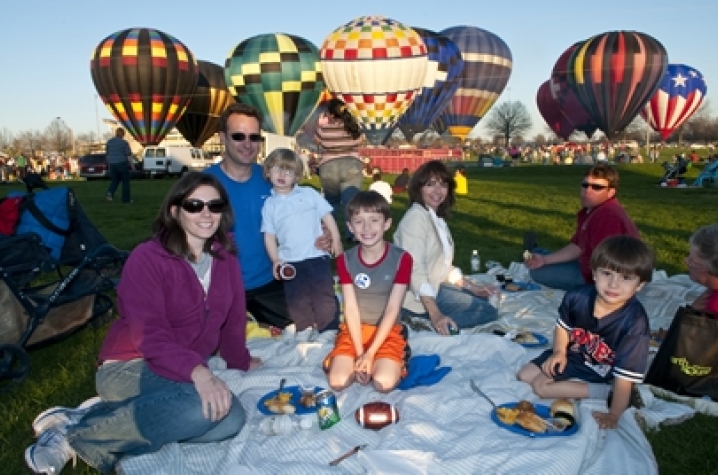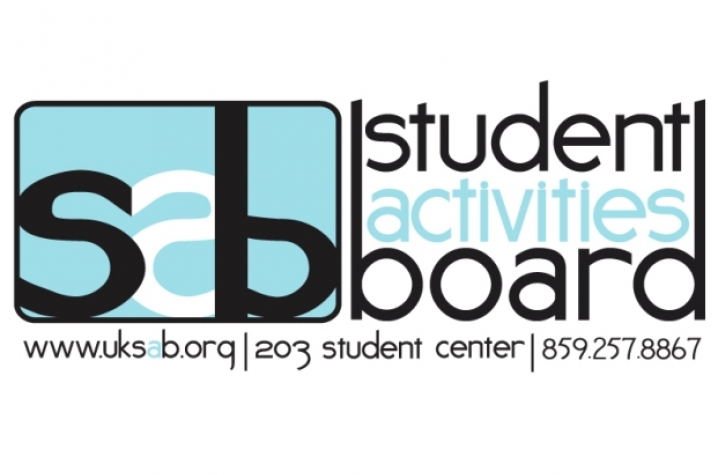 Due to impending inclement weather, tonight's scheduled Little Kentucky Derby Festival Balloon Glow has been canceled.
LEXINGTON, Ky. (April 15, 2011) – Today, people are rushing to file their taxes. After the stress of that activity, let the UK Alumni Association and UK's Student Activities Board (SAB) keep you entertained this weekend with Alumni Weekend and the annual Spring Concert! 
Alumni, new and old, are encouraged to come back to campus for an exciting weekend of activities including a family picnic, a Bourbon and Bridles Tour, Back to Class lectures with two UK professors, live racing at Keeneland and much more!
The highlight of the weekend is the "A Taste of Kentucky" honoring President and Mrs. Todd from 6:30 to 10 p.m. at the Red Mile Clubhouse in Lexington. Click here to register.
Other events include:
Friday, April 15
UK Family Picnic
Arrive at the King Alumni House, located on the corner of Rose and Euclid, at 7 p.m. and join fellow UK families for food from O'Charley's, music, games and prizes at this casual picnic. The UK mascot will make a special appearance and former Wildcat Glenn Holt will be on hand.
Saturday, April 16
Back to Class: Influencing Others With the Stories You Tell
Hear from Professor Steve Isaacs with the Department of Agricultural Economics as he speaks on the following Indian proverb, "Tell me a fact and I'll learn. Tell me the truth and I'll believe. But tell me a story and it will live in my heart forever." This class will examine the truth of this proverb, as well as demonstrate the value of storytelling in teaching complex concepts and how stories help us remember and recall the things we've learned.
Back to Class: What's Going on in There? A Close-up Look at the Inner-workings of the Human Body
Hear from Dr. Pamela Stein with the College of Dentistry as she provides a brief description of the structure and function of human body systems including the heart, the brain, digestive system and embryonic development. Find out what part of the brain is affected in Alzheimer's disease, what causes a stroke, how a cardiac bypass is done, why acid reflux is so common, what goes on in the intestines and how human embryos develop.

Bourbon and Bridles Tour
Take a tour of a Kentucky distillery while enjoying a catered lunch. Afterward, take a bus ride to tour an elite historic farm and learn some basic fun facts about horses and the horse industry. This is an exclusive opportunity that you won't want to miss.
Sunday, April 17
UK Symphony Band Spring Concert
Hear a performance from the UK Symphony Band at this Spring Concert, which features concert band classics, as well as contemporary pieces for wind band.
UK Wind Ensemble Concert
Hear a performance from the UK Wind Ensemble. This group is made up of the finest wind and percussion performers in the School of Music.
Visit www.ukalumni.net/alumniweekend for a complete list of events and activities.
The UK Alumni Association fosters lifelong engagement among alumni, friends and the association and supports the mission and goals of the university. For more information about the UK Alumni Association visit www.ukalumni.net. Connect with the Alumni Association on Twitter at twitter.com/kentuckyalumni and like them on Facebook at www.facebook.com/ukalumni. Visit the Alumni Association's official blog at outofthebigblue.com. 
[IMAGE2]
SAB is excited to once again host the annual Spring Concert! This year features Kentucky natives My Morning Jacket and opening act Ben Sollee who will take the stage at 7 p.m. Sunday, April 17, in Memorial Coliseum. Doors open at 6 p.m. The Spring Concert series, now in its fourth year, gives students the opportunity to experience a current top music act on campus. 
Formed in 1998 in Louisville, My Morning Jacket (MMJ) is one of today's most beloved rock bands in the country.  Known for their stage presence and hard-rocking show, MMJ has a loyal fan base that travels across the country to see them in concert. The band's 2008 album "Evil Urges" was nominated for a Grammy in the Best Alternative Rock Album category.
Information on ticket sales and pricing for the My Morning Jacket concert can be found at www.uksab.org. Tickets are available on Ticketmaster's website here.
"Keeneland just opened, the trees are blooming and campus is coming back to life with the excitement that's here in the fall," said Jaclyn Hawkins, director of the SAB Traditions Committee. "I'm personally super excited about the My Morning Jacket concert. They come from Louisville and it's great to showcase such a popular band from Kentucky on campus."
The Student Activities Board (SAB) brings more than 100 events to the University of Kentucky annually that enhance the college experience by providing students, other members of the campus and the Lexington community with entertaining, educational or enriching programs that are reflective of contemporary issues and trends.
Connect with SAB at http://www.uksab.org, follow on Twitter at http://twitter.com/UKSAB or like SAB on Facebook at http://www.facebook.com/UKSAB. For more information about SAB and SAB events, contact publicrelations@uksab.org or text a question beginning with SABQ, followed by your question or comment, to 411-247.
MEDIA CONTACT: Katy Bennett, katy.bennett@uky.edu, (859) 523-4639
MY MORNING JACKET CONCERT MEDIA INFORMATION: Sabrina Hounshell, sabrina.hounshell@uky.edu, (859) 536-4742