Annual UK Fashion Show Taking an International Perspective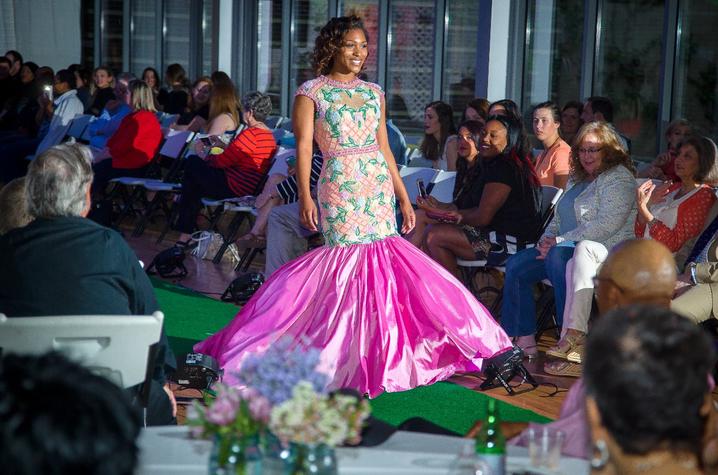 LEXINGTON, Ky. (April 9, 2018) — This Thursday, April 12, the University of Kentucky's Department of Retailing and Tourism Management is bringing the world's runway to Lexington.
Typically, the annual fashion show displays pieces native to Lexington's culture; this includes derby outfits or clothing from local boutiques. While Lexington style and merchandise will still be making an appearance on this year's runway, a donation from alumna Kathy Jansen has shaped the show's theme.
The Color Me Spring fashion show will feature international clothing collected by Jansen during her travels. Adding to this global theme, all proceeds from the event will go towards education abroad scholarships for students in the department, which is part of the UK College of Agriculture, Food and Environment.
The theme is not the only novelty for this year's event. The 2018 fashion show also marks the first time that the event is run by retailing and tourism management students in a class setting. The class, taught by UK Associate Professor Scarlett Wesley, is made up of roughly 15 students.
"We started planning the show at the beginning of the semester as a type of independent study. Almost all of us are seniors," Christina Barone said.
Each student focused on a particular area, such as clothing coordination, décor and setup, and marketing and promotion, when planning the show.
"Dr. Wesley learned what areas we were interested in and delegated us to leadership positions that suited our strengths," said Barone, who is involved in marketing and promotion.
The show is a joint effort from many individuals in the department. Students are given preference for the show's model selection and help with fundraising efforts.
"It's a really great experience for people in the department. We don't have any requirements for models, so it's very inclusive," Barone said.
Students outside the department are also involved; the show's marketing students created a competition among UK sororities to see which chapter sells the most tickets.
The event will begin 6 p.m., April 12, in UK's E.S. Good Barn.
More information about the event is available on the UK Retailing and Tourism Management Instagram account, @ukyrtm, and a Facebook event page, www.facebook.com/events/365666743908087/.