CNBC's Harwood to Deliver Creason Lecture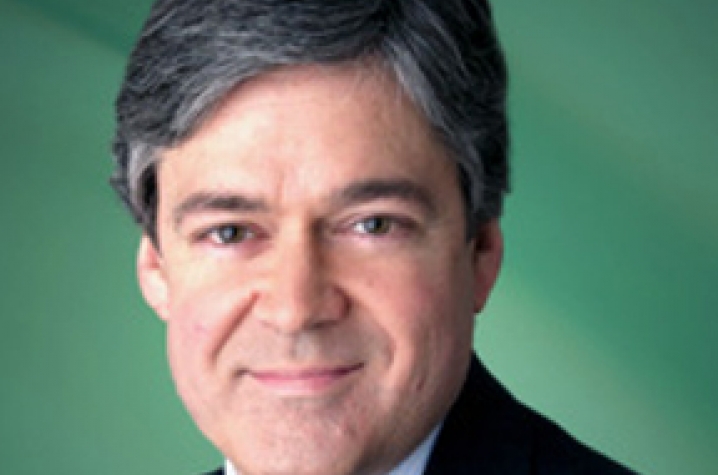 LEXINGTON, Ky. (April 3, 2012) — John Harwood of CNBC and The New York Times will deliver the 35th annual University of Kentucky School of Journalism and Telecommunications' Joe Creason Lecture at 6:30 p.m. Wednesday, April 11, in Memorial Hall on the UK campus. The lecture, titled "What the 2012 Campaign Tells Us About the State and Future of Political Journalism," is free and open to the public.
Harwood is chief Washington correspondent of CNBC and a political writer for the New York Times.
Harwood was born in Louisville and grew up in the Maryland suburbs. His father was a reporter for the Courier-Journal before moving to the Washington, D.C., area to work as a political reporter for The Washington Post.
While still in high school, Harwood began his journalism career as a copy boy at the Washington Star. After graduating from Duke University, he joined the St. Petersburg Times, reporting on police, investigative projects, local government and politics. Later he became state capital correspondent in Tallahassee, Washington correspondent and political editor. While covering national politics, he also traveled extensively to South Africa, where he covered deepening unrest against the apartheid regime.
 
Harwood was a Nieman Fellow at Harvard University during 1989-90. In 1991, he joined The Wall Street Journal as White House correspondent, and then covered Congress. In 1997, he became the Journal's Political Editor and chief political correspondent.
 
In March 2006, Harwood joined CNBC as chief Washington correspondent.  In addition to CNBC, he offers political analysis on NBC's "Meet the Press" and PBS's "Washington Week in Review," among other television and radio programs. Harwood has covered each of the last five presidential elections.
"We're very happy to welcome John Harwood back home to Kentucky," said Beth Barnes, director of the School of Journalism and Telecommunications. "In this election year, it seems particularly appropriate to feature a political journalist as the Creason Lecturer."
The Joe Creason Lecture Series brings an outstanding journalist to the university to meet and talk with students, and to speak before an assembly of students, faculty and the general public. The lecture series honors the memory of Joe Creason, a Kentuckian who wrote for the Courier-Journal and The Courier-Journal Sunday Magazine. The lecture series was made possible through a matching grant from the Bingham Enterprises Foundation of Kentucky and gifts donated by UK alumni and friends of Joe Creason.
MEDIA CONTACT: Keith Hautala, (859) 323-2396; keith.hautala@uky.edu