Confucius Lecture Features Earthquake Expert From China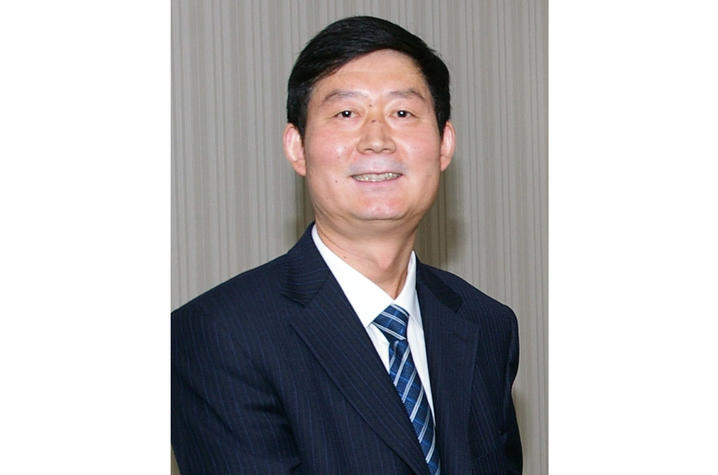 LEXINGTON, Ky. (Oct. 12, 2017) — China has a long history of disastrous earthquakes. Among the more recent ones was the 8.0-magnitude Wenchuan earthquake in Sichuan Province of southwestern China in 2008, and a 7.0-magnitude event in Jiuzhaigou county in northern China on Aug. 8 of this year. China's vulnerability to damaging earthquakes has brought a national focus on earthquake research, preparedness and mitigation.
University of Kentucky Confucius Institute will present a free public lecture on these issues by a leading Chinese earthquake researcher beginning 6:30 p.m. Wednesday, Oct. 18, in the UK Athletics Auditorium of the William T. Young Library. Lanmin Wang, director of China's Key Laboratory of Loess Earthquake Administration, will speak on "Earthquake Disaster Mitigation in China."
Wang and scientists at several earthquake institutes in China have visited the UK campus as part of a partnership with the Kentucky Geological Survey (KGS) for more than a dozen years, exchanging seismic information and researchers. KGS is a co-sponsor of the lecture, along with the Confucius Institute and the UK Department of Earth and Environmental Sciences.
Wang's research interests include public policies for earthquake disaster mitigation, and he will speak on China's preparations for, response to and recovery from major earthquakes. He also plans to discuss an effort for seismic safety of homes in China's rural areas that are more vulnerable to earthquakes than homes in urban areas.
Wang, who has a doctoral degree in geotechnical engineering, has twice been named a National Outstanding Scientist in Earthquake Science and Technology by the China Earthquake Administration and the Ministry of Science and Technology. He has written four books and more than 100 papers on seismic issues.
For this lecture, parking will be available free of charge in the Rose Street Garage, accessible from Hilltop Avenue on the campus, as well as in the Columbia Avenue parking lots next to the library. A poster at the KGS website illustrates the locations of the lecture and available parking.
Serving as the Kentucky's gateway to China, the UK Confucius Institute seeks to enhance individuals' understanding of China through programs and partnerships that center on Chinese language, culture, arts and business and that specifically reach out supporting universities, K-12 schools, and communities throughout the Commonwealth. To keep up with the UK Confucius Institute and future events, join the institute's listserv and follow the institute on Facebook, Twitter and Snapchat (UKConfucius).