High School Students to Explore Studies, Careers in Design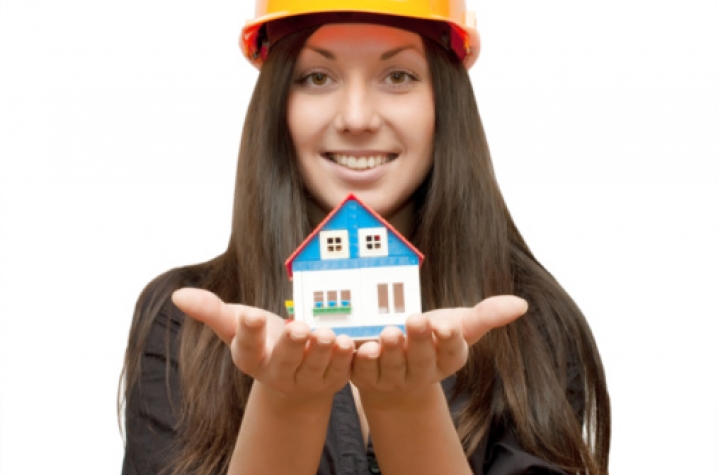 LEXINGTON, Ky. (June 8, 2011) − High school students will get to explore careers in design through the Summer Career Discovery Program, an intensive two-week program being held at the University of Kentucky College of Design from July 10-22. The program, open to rising high school juniors and seniors, will introduce students to the depth, breadth and rigor of a design education, including the study of architecture and interior design.
The centerpiece of the program will be an intensive design studio where students will be challenged to think creatively, analyze and present their work to peers and professionals. In addition to the design studio, students will broaden their experience of the design professions through lectures, field trips, and workshops. Several of the workshops will introduce students to contemporary design practice techniques such as computer modeling and prototyping. Prototypes, or three-dimensional physical models, are created with digital design and fabrication tools and technologies such as Computer Numerical Control (CNC) milling, 3-D printing, and laser-cutting.
"The importance for high school students is that it gives them the opportunity to get a firsthand experience of what pursuing a degree program like architecture or interior design might be like," said Martin Summers, one of the program's facilitators in the college. "If we can give a sense over a two-week period of what the profession as a whole has to offer, then the students can make a personally informed decision about whether or not this is the field of study that is correct in their particular case."
The Summer Career Discovery Program is also being used to help illustrate to prospective students what they can expect from college life, and to help prepare them for their future college careers.
"They will be living in dorms during the program and coming to and from school, so they will get a feel of what life at UK will be like if they decide to return in the future," Summers said. "We hope that the students who participate in the program, will decide they would like to apply to the school and in a year or two and will already have some sense of the expectations and concepts allowing first-year teachers to get farther with the students than ever before. Increasing the skill level earlier should translate into better students at all levels of the college over time."
A typical day for students will begin at 8 a.m. and will end at approximately 9 p.m. During this time there will be lectures, workshops, time in the studio, films and even field trips depending on the agenda for that day. Breakfast, lunch and dinner will be catered for the entire program (cost is included in tuition).
Admission into the Summer Career Discovery Program is regulated through a selective admission procedure. Students will be selected according to the merit of their cumulative GPA and the quality of their statement of interest (see application for directions). The application and essay must be mailed to the UK College of Design by July 1. If you are admitted into the program you will be required to pay a $1,200 tuition fee. This fee includes the cost of housing and meals. After the fee is processed you will receive forms for parental consent and a packet with additional details about the program.
All events related to the Summer Career Discovery Program will take place in Pence Hall, in the heart of the UK's central campus. Participants will stay in Donovan Hall and be housed with a roommate who will also be participating in the program.
Check-in for the Summer Career Discovery Program will begin at 1 p.m. Sunday, July 10, at Donovan Hall. Students will come together later that same day in Pence Hall at 4 p.m. The program will end with an exhibition and celebration at 2 p.m. Friday, July 22. This event is free and open to the public.  
UK School of Architecture faculty members and Kentucky natives Martin and Regina Summers will facilitate the program. Martin received his bachelor's degree in architecture from UK and a master's degree in architecture from University of California, Los Angeles (UCLA). He served as a senior project designer at Morphosis Architects in Los Angeles for more than 10 years. Martin has 14 years of experience in a variety of project types and scales, from small interior renovations to large-scale master planning. He has worked through all phases of projects and has focused on the design and construction of facades for the past eight years. Martin is currently serving as the UK College of Design Sutherland Visiting Professor of Landscape Design.
Martin's wife, Regina, also received a bachelor's degree in architecture from UK and master's degree in architecture from UCLA. She designs fabric based products using the techniques and technology of contemporary architectural design and is currently a first year studio instructor in the UK College of Design.
For more information on the Summer Career Discovery Program, contact Derrick Meads at derrick.meads@uky.edu or (859) 257-5367, or visit the college website at www.uky.edu/design/index.php/events/description/summer_career_discovery_program.
MEDIA CONTACT: Whitney Hale, (859) 257-1754 ext. 229; Whitney.Hale@uky.edu