KIPRC Hosting Quarterly Community Summits on Drug Overdose Trends from 2020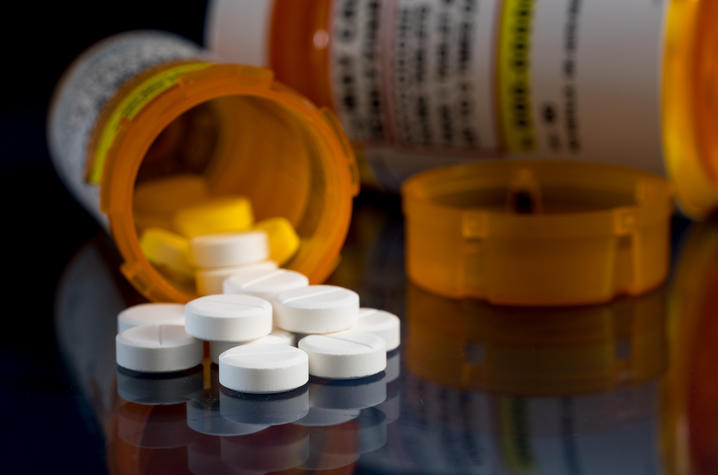 LEXINGTON, Ky. (April 27, 2021) -- The Kentucky Injury Prevention and Research Center (KIPRC) is hosting a virtual discussion of trends and patterns in drug overdose deaths that occurred in 2020. The Kentucky Overdose Data 2 Action (OD2A) Community Summit is set for this Thursday, April 29, and has a special emphasis on the types of drugs involved in overdose deaths and the age groups that experienced the greatest increase in deaths.
"The past year, 2020, has posed a unique challenge for drug overdose prevention in Kentucky and across the country," said Meghan Steel, one of the presenters and an epidemiologist for KIPRC. "It's important for us to quantify and classify these changes so that we will be prepared for future challenges when they arise."
Steel and Madison Liford, a senior epidemiologist at KIPRC, will lead the 30-minute presentation. The discussion is intended for anyone who works in drug overdose prevention or harm reduction or who otherwise has an interest in drug overdose prevention across Kentucky.
The presentation will start with four slides that provide a general overview of drug overdose in the state and that will be updated during future webinars, according to Steel. Additional slides will discuss drug overdose deaths in 2020, with a focus on the types of drugs involved and the age groups experiencing the greatest increase.
This discussion is hopefully the first of many. Dana Quesinberry, research core director for KIPRC, said KIPRC's goal is to host these webinars quarterly so the community stays informed.
Steel added this is also an opportunity for the KIPRC data analysis team to interact with stakeholders in Kentucky, introduce them to the datasets available so organizations and groups can request customized data reports on drug overdoses, and place in context the patterns in drug overdoses that may be happening in their communities.
Quesinberry said it's important for the people in Kentucky to know what data are available, what its limitations are, and how the data can help stakeholders plan interventions and activities that are successful and effective.
More data are available today for surveillance and strategic planning than ever before, according to Quesinberry. Previously, analysts used only death certificates for overdose mortality data; now, coroner investigation reports, autopsy reports, toxicology testing results and more datasets are available.
"We've expanded and continue to expand the data that's available to identify actionable and modifiable risk factors that can be addressed," she said. "As we continue to improve the comprehensiveness of the data we use, we want to share it with local community organizations, local government, and state agencies."
The Community Summit will be held Thursday, April 29, 1:30–2 p.m. EST. Interested participants can register here.
For questions, contact Steel via email at meghansteel@uky.edu.
KIPRC is a unique partnership between the Kentucky Department for Public Health (DPH) and the University of Kentucky's College of Public Health. KIPRC serves both as an academic injury prevention research center and as a bona fide agent of DPH for statewide injury prevention and control.