Paducah Forum Promotes Girls in STEM Disciplines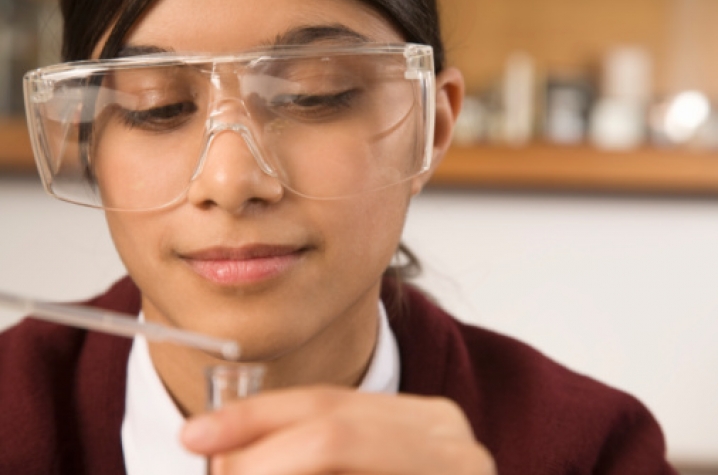 [IMAGE1]
LEXINGTON, Ky. (May 10, 2011) − A forum to promote science, technology, engineering and math (STEM) disciplines to young girls will take place from 4-7 p.m. Thursday, May 12, at the West Kentucky Community and Technical College Emerging Technology Center in Paducah. The forum, which is free and open to the public, will feature prominent female professionals in the STEM disciplines.
Female students, parents, businesses and community members are encouraged to attend. The forum will help educate girls about opportunities in the STEM fields, and encourage parents and community members to promote girls' participation. The event is co-sponsored by the Paducah Area Chamber of Commerce Business Education Partnership committee and the Kentucky Girls STEM Collaborative.
Panelists include Dr. Jacqueline Carter, a neurologist at Western Baptist Hospital; Brandi Harless, a concierge at EntrePaducah; Lt. Jennifer Jessee, an inspector with the U.S. Coast Guard; Maeve McCarthy, a professor of mathematics and statistics at Murray State University; and La Nora Westbrook, a mechanical engineer at United States Enrichment Corporation.
"About 20 percent of engineering graduates are females, but only 11 percent are actually working in the field," said Sue Scheff, co-chair of the Kentucky Girls STEM Collaborative. "The panelists at this forum are successful role models with real-life experiences to share with the girls to help prepare them for the realities of work in the STEM fields."
Girls STEM Collaborative Co-Chair Carol Hanley said the lowest proportions of women in the STEM fields are in engineering and physical sciences. "The numbers are better in medicine," she said. "The data shows that girls enter fields to help people."
The Kentucky Girls STEM Collaborative Project brings together organizations and programs that are committed to informing and motivating girls to pursue educational choices in science, technology, engineering and mathematics (STEM) to build a strong, diverse workforce in Kentucky.