Sustainability Showcase to Take Place on April 23rd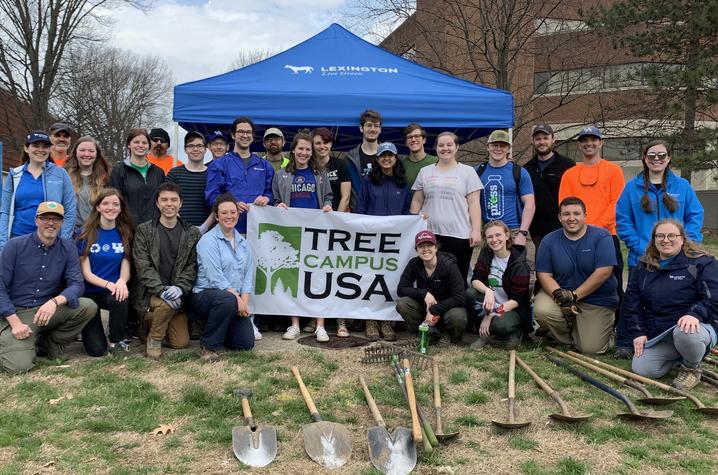 LEXINGTON, Ky. (April 22, 2019) — On Tuesday, April 23, the University of Kentucky Student Government Association, Office of Sustainability and Greethumb will host the Sustainability Showcase. The showcase, which will showcase many of the exciting achievements and operational units relating to sustainability at UK, will be from 12:30 to 2:30 p.m., in the Gatton Student Center.
The Sustainability Showcase was brought forth by Tiana Thé, sustainability director for UK's Student Government. She says that her vision for this event was "accessible sustainability" and to showcase "sustainability's multifaceted nature and make it seem less daunting for students who don't know how to be more sustainable. I'd like to increase awareness related to potential jobs and disciplines that many would otherwise not think of as sustainable."
A few of the sustainability groups that will be represented:
The Office of Sustainability will be celebrating the seventh year of the Sustainability Internship Program. The interns have participated in this yearlong internship program where they have supported different operational units on campus that relate to sustainability. Each intern has created an independent project throughout the year and will be presenting on their respective projects at the showcase. These projects have ranged from a video series on highlighting what individuals can do to be more sustainable to a recycling resources map.
The Pick-It-Up Campaign will explain the spring 2019 reboot of this successful campaign.
UK Transportation Services will be there to provide information and answer questions about the Commuter Club and Bicycle Voucher Program.
UK Recycling will have their "is it recyclable" wheel for attendees to spin and win a recyclable prize.
Campus Kitchens will offer a food waste demonstration as well as information about their sustainability initiatives.
Utilities and Energy Management plan to share current energy conservation efforts and information on the Emissions Reduction Plan.
Many more UK organizations and operational units will participate as well.