UK and Sandersville Elementary Host Family Engineering Night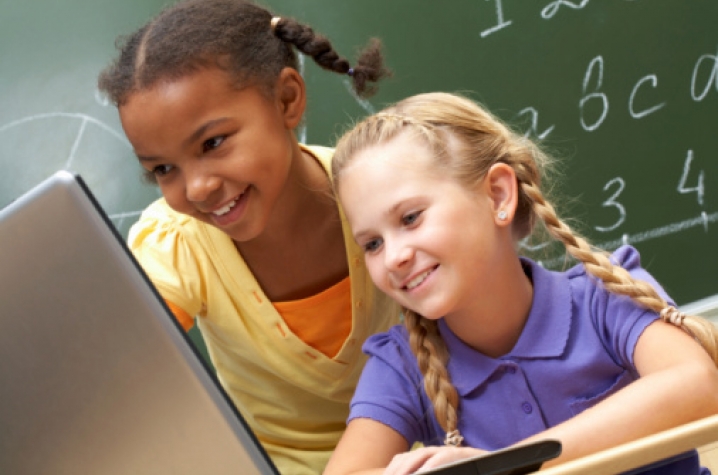 LEXINGTON, Ky. (April 17, 2012) — The University of Kentucky chapter of the National Science Teachers Association (NSTA), based in the UK College of Education, is collaborating with Sandersville Elementary School in Lexington to host a free Family Engineering Night tonight, Tuesday, April 17, from 6-7:30 p.m. at Sandersville Elementary. Family Engineering is a program that brings students, parents, and educators together to engage in problem solving and critical thinking with exciting hands-on activities.
College of Education alumnus Abbie Gaston has been teaching an engineering-themed elective to fifth grade students at Sandersville this past year, and the students will be showcasing their designs. 
"This is the first time that Sandersville Elementary has had the opportunity to participate in a STEM program, and I couldn't be more excited," Gaston said. "To actually have kids engaged in their learning and literally jumping up and down about using mathematical formulas and science to build something is every teacher's dream. My hope is to showcase several of their walls at our Family Engineering night and set up several modules for parents and students to participate in these engineering concepts that we have been looking at all year."
Approximately a dozen UK undergraduate and graduate students in elementary and middle school education have been involved in the planning of the event and will be running the show. Christine Schnittka, assistant professor in the UK Department of STEM Education, is the faculty adviser for the UK-NSTA chapter, and has organized this event with the chapter officers and Gaston.
"Family Engineering Night gives elementary students the opportunity to work with their parents on some novel engineering design challenges while also giving UK students the opportunity to engage in service learning," said Schnittka. "The UK NSTA chapter hopes to bring this program to more schools in the future."
Nicole Wiencek, a junior studying middle school math and science education at UK, enjoys bringing families together for fun and education.
"Family Engineering Nights give us, as education majors, a great opportunity to work with students and their parents outside of the classroom," Wiencek said. "Watching the students have moments of learning with their families is one of the most rewarding experiences NSTA students get back from hosting these events."
Families at Sandersville Elementary with children in fourth and fifth grades are invited to attend. There will be opportunities to learn more about the field of engineering, including the design of aerodynamic cars, artistic robots that draw, boats and towers.
Family Engineering Night is a response to the possibilities of the Next Generation Science Standards (NGSS), standards that will embed engineering design into science standards statewide and nationwide. The upcoming K-12 science standards are arranged in a coherent manner across disciplines and grades, with engineering presented as a discipline alongside biology, physics, chemistry, and earth/space sciences. The NGSS is based on the "Framework for K–12 Science Education" developed by the National Research Council.
"We hope that events like Family Engineering Night will help teachers, parents, and students become comfortable with engineering design activities well before they become part of everyday science instruction in schools" Schnittka said.
"I want families to see that engineering isn't this big, scary profession that only 'math and science people' can do," said Gaston. "It's about problem solving and realizing that failure isn't terrible. Failure is what makes you go back and make things better. With the support of our staff here at Sandersville and UK's NSTA chapter I forsee this to be a wonderful, educational evening that we can continue in years to come."
For more information, visit www.nextgenscience.org.
MEDIA CONTACT: Jenny Wells, (859) 257-5343; Jenny.Wells@uky.edu