UK's Human Development Institute Celebrates 50th Anniversary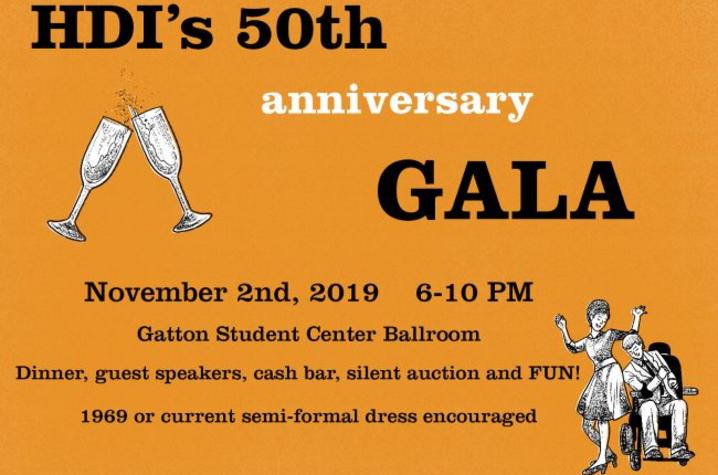 LEXINGTON, Ky. (Oct. 4, 2019) — This year marks the 50th anniversary for the University of Kentucky's Human Development Institute (HDI), a significant event for the campus community and for the lives of individuals with disabilities and their families in Kentucky and beyond. 
HDI is Kentucky's University Center on Disability and is administered through the UK Office of the Vice President for Research. Established in 1969, HDI began in UK's Department of Pediatrics and was known as the Center for the Handicapped. Now, a half century later, the institute generates over $23 million in external funding per year housing approximately 235 staff, with work impacting every county of the state, and several projects having national and even international impact.
The institute provides a strong foundation for more than 50 research, training and service projects addressing a wide range of topics and issues in areas such as early childhood, education, health and wellness, self-advocacy and leadership, transition across the lifespan, employment, community living, assistive technology and universal design. On campus, HDI works to train new leaders in the field through its University Lecture Series, Graduate Certificate in Developmental Disabilities and Undergraduate Certificate in Universal Design, taught in collaboration with faculty across UK colleges.
In celebration of this important milestone, HDI is hosting several events, one of which is a 50th Anniversary Gala at 6 p.m. Saturday, Nov. 2, in the Gatton Student Center Ballroom. Tickets for the event can be purchased here for $45. 1969 or current semiformal dress is encouraged. The gala will include dinner, guest speakers, a live band, a silent auction and more. The keynote speaker will be the assistant secretary for special education and rehabilitative services at the U.S. Department of Education, Johnny Collett. Superior Van & Mobility and Life Plan of Kentucky Inc. are providing support for the 50th Anniversary Gala.
As a lead up to the gala, a seminar on emerging disabilities will take place at 1 p.m. Friday, Nov. 1, with panelists including Andy Imparato of the Association of University Centers on Disability. Register and learn more about the seminar here.