Barnstable Brown Diabetes Center Announces Expansion to Turfland Thanks to Support from Annual Derby Eve Gala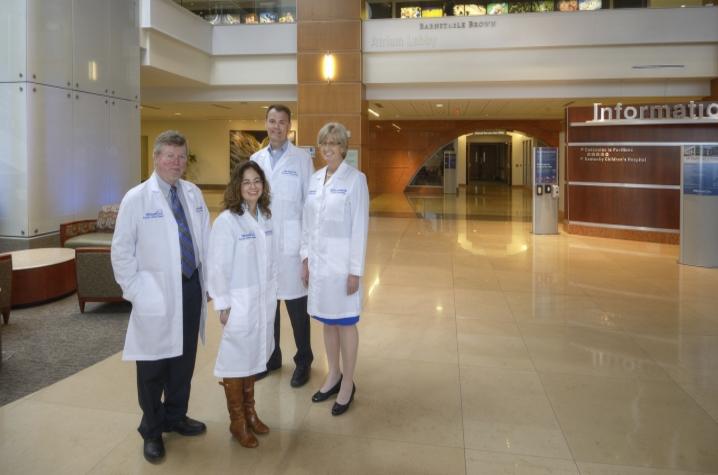 LEXINGTON, Ky. (Oct. 13, 2017) — University of Kentucky President Eli Capilouto, UK Executive Vice President for Health Affairs Dr. Mark F. Newman, Lexington Mayor Jim Gray, Dr. John Fowlkes, director of the Barnstable Brown Diabetes Center, and members of the Barnstable Brown family will participate in a ribbon-cutting ceremony for the newly expanded Barnstable Brown Diabetes Center at UK HealthCare's Turfland location and celebration of the recent U.S. News and World Report National ranking placing the Barnstable Brown Center in the top 50 for endocrinology and diabetes care.
 Since 2008, the Barnstable Brown family has donated more than $13 million to the center from proceeds from the annual Barnstable Brown Derby Eve Gala held in Louisville. The newly expanded center – nearly double in size of the current center - encompasses 20,000 square feet of clinic and education space and allows UK HealthCare to provide care for patients with diabetes and related disorders across their lifespan at one location.
It is estimated that more than 600,000 Kentuckians have diabetes
1 in 3 adult Kentuckians – or 1.1 million people - have pre-diabetes or are believed to have pre-diabetes.
A third of those with pre-diabetes will develop Type 2 diabetes within five years unless they, and their health care team, address this issue.
In Kentucky, diabetes is the 7th leading cause of death by disease overall, and 5th leading cause of death by disease for African Americans.