Bicycle Safety to be Discussed at Campus Events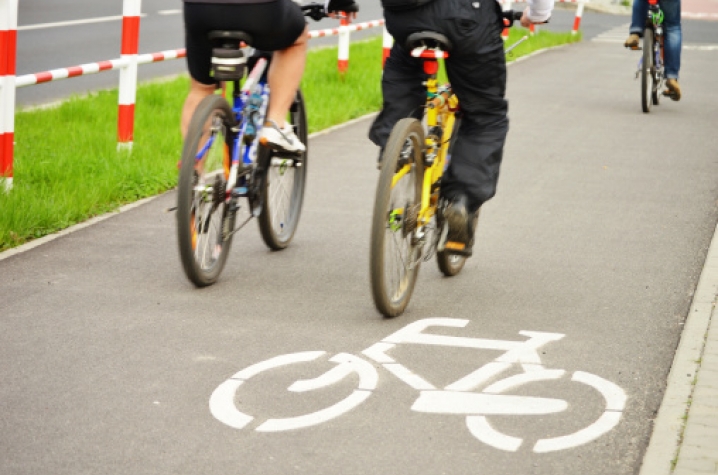 LEXINGTON, Ky. (Sept. 17, 2013) - Two events this week on the University of Kentucky campus will give the public opportunities to discuss and learn about bicycle safety in Lexington.
The first event will feature a panel discussion with Lexington Police, the Lexington Fayette-Urban County Government's Bicycle & Pedestrian Coordinator, the Bluegrass Cycling Club, and a bike commuter. The group will examine and discuss where Lexington is currently with bicycle safety. Topics include sharing the road, improving safety and more.
Sam Dick, news anchor at WKYT and an avid cyclist, will moderate the panel discussion
"This is a great opportunity for cyclists and drivers to give us their thoughts on sharing the road in Lexington, the challenges, and what we can do to improve safety for everyone," Dick said. "Everyone is welcome."
The event will be from 7-8:30 p.m. Thursday at the W.T. Young Library, and is free and open to the public.
On Saturday, Sept. 21, a "Cycle Safe Lexington" event will take place at the parking lot across from Memorial Coliseum on the UK Campus.
The event will be from 9 a.m. to noon and is geared toward children ages 5-11.
Children will receive a free bike inspection and a new bike helmet (while they last). Children will also be able to ride through a bicycle safety course.
UK HealthCare's Level 1 Trauma Center, The Kentucky Injury Prevention and Research Center, and WKYT are sponsors of both events.
"Helping to prevent injuries and educating the public are two of the most important things we can do to decrease trauma-related injuries," said Carol Wright, outreach /injury prevention coordinator for the UK HealthCare Trauma Program. "UK HealthCare and the Trauma Program are dedicated to do what we can to improve the safety of our community and the people we serve."