Family Honors Veteran's Memory with Massive Holiday Toy Drive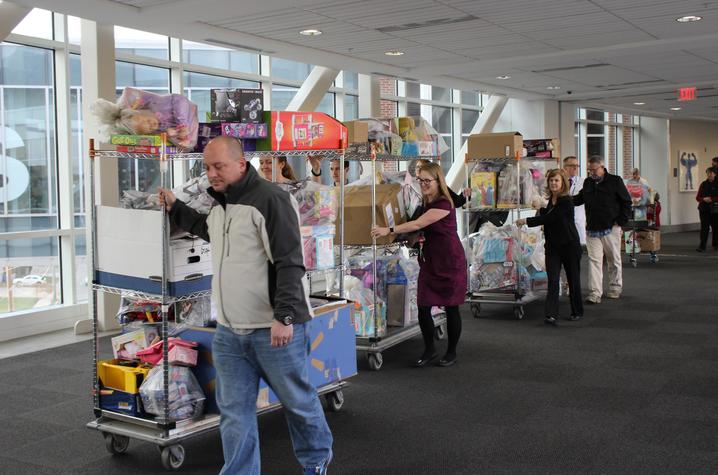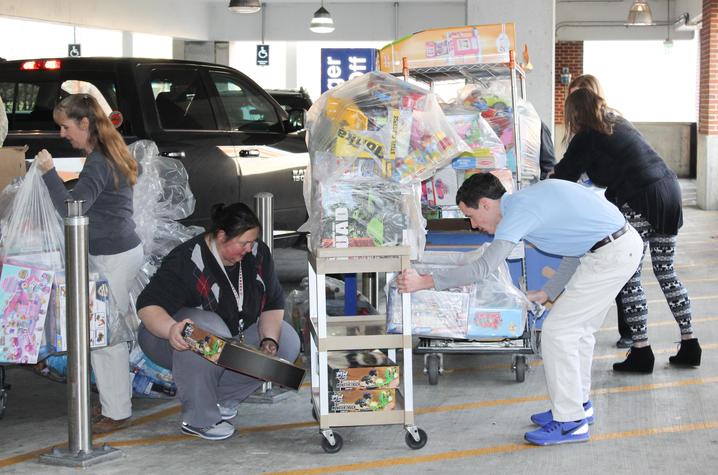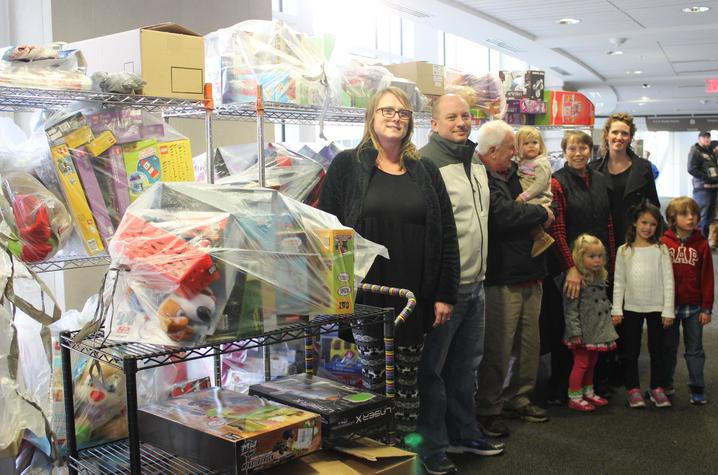 LEXINGTON (Dec. 22, 2017) – Jonathan Edward Ard always wanted to serve his country. As an Eagle Scout, he lived his life by the Boy Scout creed, vowing to always help others. After the events of 9/11, he joined the army where he trained to become a member of the Special Forces and served two tours of duty in Iraq.
But to his family and friends, "Jon" was so much more than a soldier; he was a big kid at heart, who delighted in shopping for toys to donate at Christmas.
"Purchasing and donating toys was a cherished Christmas tradition for him," said Jon's older brother Michael. His family honors Jon's memory by continuing that tradition on the first anniversary of his death.
During his tours in Iraq, Jon was exposed to toxic burn pits and depleted uranium. Little was known at the time of the long term effects of the exposure.
After returning from Iraq, Jon graduated from Eastern Kentucky University, got married and started a family. He was working as an engineer at 3M when he began to experience flu-like symptoms in the summer of 2015.
On Oct. 28, 2015, Jon was diagnosed with leukemia, and was admitted to UK's Markey Cancer Center for several rounds of chemotherapy, during which his second daughter, Elizabeth, was born. In February 2016, Jon underwent a bone marrow transplant with stem cells from an anonymous donor.
"While going through chemo and the stem cell transplant, he often expressed concern for children who might be going through cancer treatment", said Jon's mother LaBera.
Though the transplant went well, Jon developed pneumonia and passed away Dec. 14, 2016.
At Jon's visitation and memorial service, the family requested toys in lieu of flowers or other offerings. Jon's pickup truck was parked in front of the church, and visitors were asked to put their donations in the truck, which would be driven to Kentucky Children's Hospital after the service.
Visitors filled the truck five times over.
"Jonathan was a generous person and a big kid at heart and loved selecting and purchasing toys to donate to local toy drives at Christmas", said Jon's mother. "To continue a celebration of Jonathan's life and some of the things that made him so dear to us, we decided to collect toys again this year for donation to KCH and deliver them on the anniversary of his death."
Friends, Jon's coworkers from 3M and members of the community generously donated over a thousand toys. His family delivered them on the anniversary of Jon's passing.
The donations collected by the Ards will be made available to the parents of patients at Kentucky Children's Hospital's Winter Wonderland Toy Workshop, an annual event where parents select Christmas gifts for their children without having to leave the hospital.
"One of the things my brother Jon really enjoyed doing was Christmas shopping and bringing the toys he had and donating them to the children in need at the hospital," said Jon's brother Michael. "So we thought that was a fitting way to honor his memory."
UK is the University for Kentucky. At UK, we are educating more students, treating more patients with complex illnesses and conducting more research and service than at any time in our 150-year history. To read more about the UK story and how you can support continued investment in your university and the Commonwealth, go to: uky.edu/uk4ky. #uk4ky #seeblue