Grant Supports Free Dental Screening Effort in Eastern Kentucky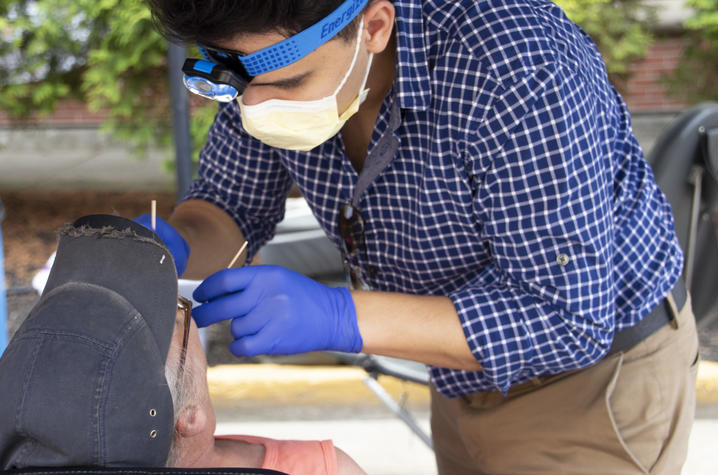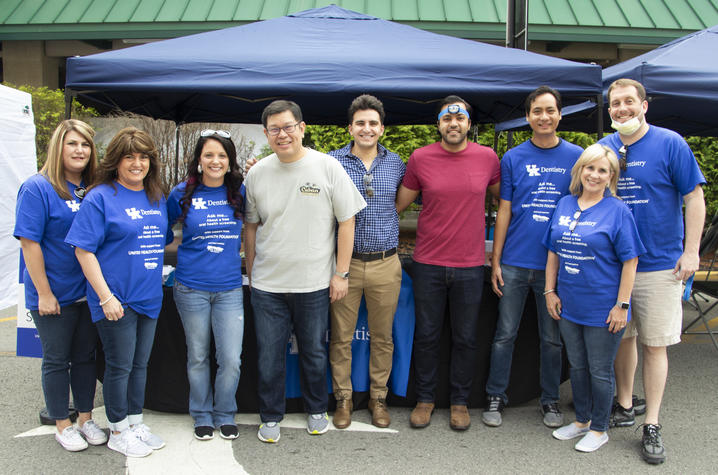 LEXINGTON, Ky. (April 24, 2019) — It is common knowledge that dentists are on the lookout for issues such as cavities and gum disease during dental checkups. However, many do not realize that dentists are also checking for signs of oral cancer. 
In support of Oral Cancer Awareness Month, held each April, the University of Kentucky College of Dentistry (UKCD) provided over 300 oral health screenings during the annual Hillbilly Days event in Pikeville. These screening were part of the college's 'Eradicate Oral Cancer in Eastern Kentucky' project, made possible by a $1 million grant from the United Health Foundation (UHF).  
Kentucky has one of nation's highest incidences of oral cancer, according to the National Institutes of Health. In Harlan, Letcher and Pike counties – the ones targeted by the project – the prevalence of oral cancer is as much as 54 percent higher than the state average. 
"With the support of United Health Foundation and our local partner, the Pike County Health Department, the College of Dentistry was able to provide a tremendous community service by offering free oral cancer screenings," said Dr. Melvyn Yeoh, principal investigator for the project and assistant professor in UKCD's Division of Oral & Maxillofacial Surgery. "Oral cancer can have a high rate of mortality, often due to late discovery. By encouraging residents to be screened, the college is hoping to catch potential issues earlier while also educating participants on risk factors for oral cancer."
UKCD is working with the Pike County Health Department to offer additional screening dates. For information on scheduling an oral cancer screening in Pike County, contact the Pike County Health Department at 606-437-5500 or by email at suettar.clevinger@ky.gov.  
The three-year "Eradicate Oral Cancer in Eastern Kentucky" project seeks to raise public awareness of the symptoms of oral cancer and its links to heavy alcohol and tobacco use, provide approximately 1,000 oral cancer screenings in partnership with local health departments, and help connect patients who need additional care to cancer specialists in Lexington.