Groundbreaking Held for UK College of Medicine - Bowling Green Campus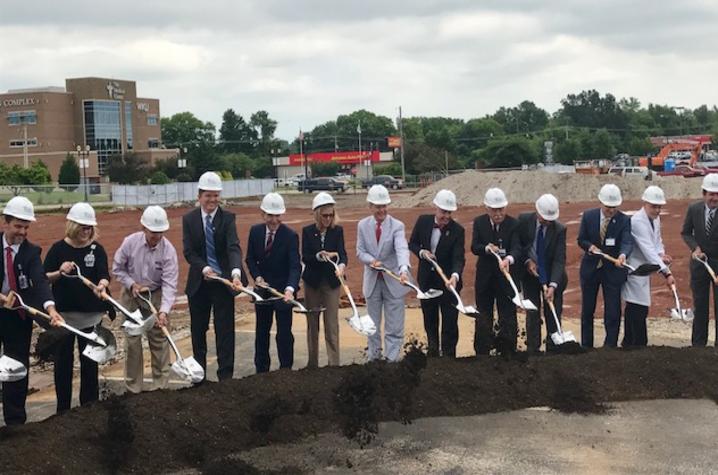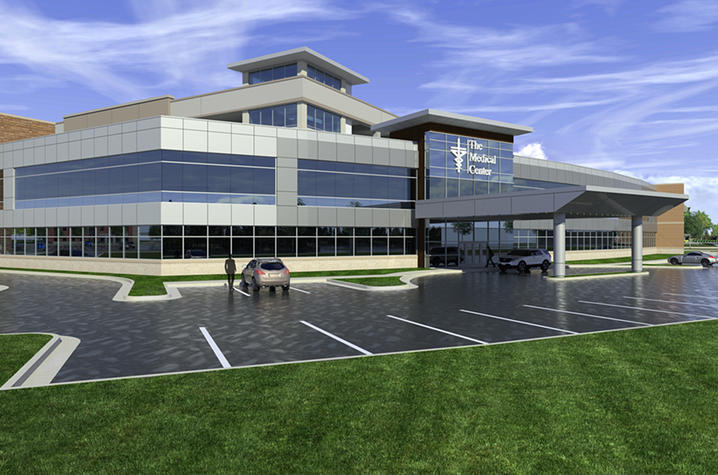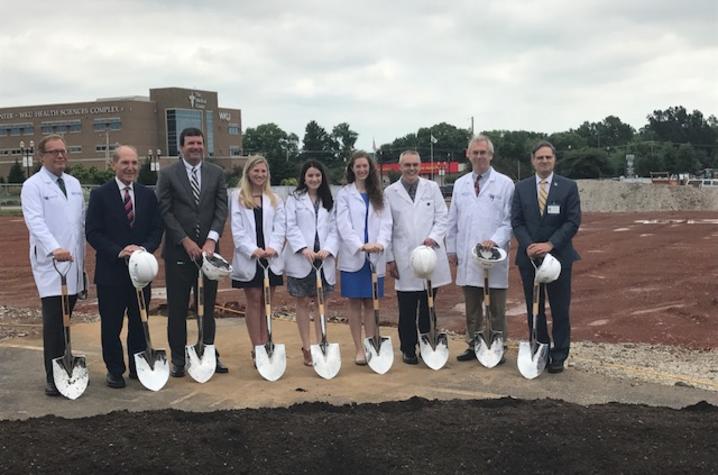 BOWLING GREEN, Ky. (June 6, 2017) – A groundbreaking ceremony for the University of Kentucky College of Medicine-Bowling Green Campus was held Tuesday, June 6 at The Medical Center at Bowling Green. This four-year, regional campus medical school is the first of its kind in Kentucky and is a partnership between The Medical Center, the University of Kentucky and Western Kentucky University
"Through this investment in education, we are continuing to increase access to quality health care — and ensuring that we have the physicians available to take care of generations to come," said Connie Smith, president and chief executive officer of Med Center Health. "We have always had a commitment to bringing the best in health care to our communities. This medical school is going to raise the bar even higher as we increase opportunities for research and technology, and adhere to the latest in evidence-based practice."
The UK College of Medicine-Bowling Green Campus will be a fully functioning campus, utilizing the exact same curriculum and assessments as UK's Lexington campus. On-site faculty will have UK College of Medicine appointments and teach in small groups and provide simulation/standardized patient experiences with lectures delivered on-site from Lexington utilizing educational technology. Additionally, clinical experiences will occur at The Medical Center at Bowling Green and surrounding community practices.
"At the University of Kentucky, we know that working together — across disciplines and across the Commonwealth — is the best way to ensure real, positive change for those we serve," said UK President Eli Capilouto. "This collaboration will allow us to effectively and efficiently utilize existing resources throughout the state to meet this important need for more physicians and greater access to health care."
"This partnership helps ensure our state will remain competitive as the landscape of health care changes," said Dr. Robert DiPaola, dean of the UK College of Medicine. "It also signals a new beginning in the efforts to train more physicians in Kentucky, for Kentucky, and especially a new beginning for our future students as they embark on this journey and career in medicine. It is an honor to celebrate this milestone with our partners in developing the UK College of Medicine-Bowling Green Campus."
Basic science and early didactic training will be taught in conjunction with faculty at WKU through both onsite classes and distance education methods in accordance with UK College of Medicine curricular protocols. 
Longtime UK faculty member and administrator Dr. Todd Cheever will serve as the first associate dean for the Bowling Green campus. Dr. Don Brown, a vascular surgeon and Bowling Green physician, who also serves as director of medical education at The Medical Center, has been named assistant dean.
The UK College of Medicine-Bowling Green Campus will host 30 students per year and will be part of a multi-purpose building attached to a five-story parking garage constructed on the campus of The Medical Center. Construction is scheduled for completion by the summer of 2018.