Mannino Named Leading Expert in Chronic Obstructive Pulmonary Disease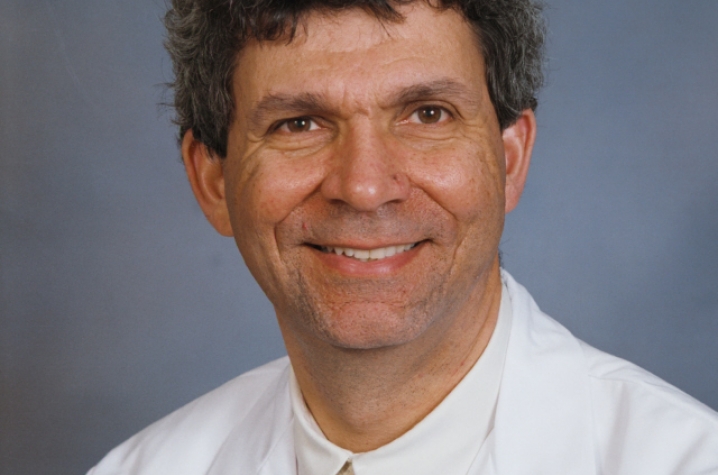 LEXINGTON, Ky. (Dec. 4, 2013) -- University of Kentucky's Dr. David Mannino has been recognized as the number one leading expert in the United States for chronic obstructive pulmonary disease (COPD).
As part of its ongoing program to highlight excellence in health care and in conjunction with Chronic Obstructive Pulmonary Disease (COPD) Awareness Month, Expertscape News released the inaugural rankings for both U.S. doctors and institutions on Nov. 19. Mannino was awarded the number one position of expertise.
Mannino is chair of the Department of Preventive Medicine and Environmental Health at the UK College of Public Health and a professor of medicine in the Division of Pulmonary, Critical Care, and Sleep Medicine. He is director of the UK Pulmonary Epidemiology Research Laboratory and the director of the Southeast Center for Agricultural Health and Injury Prevention. Mannino also serves on the Board of Directors for the COPD Foundation and chairs the Medical and Scientific Advisory Committees for both the COPD Foundation and the Alpha-1 Foundation.
Mannino has more than 220 publications in leading peer-reviewed journals on topics that range from the epidemiology of lung disease to health effects related to air pollutant exposure, including more than 100 papers on COPD.
Mannino was honored by Expertscape with this prestigious ranking for demonstrating the greatest expertise and knowledge in the U.S. in the field of COPD research and treatment. The Expertscape medical search and ranking solution uses objective algorithms to identify the most knowledgeable and experienced physicians, clinicians and researchers across 26,000 specific topics, stratified by geography.
"These rankings reinforce what Dr. Mannino's University of Kentucky colleagues already knew," said Dr. Stephen Wyatt, dean of the UK College of Public Health. "David Mannino is an amazing campus, national and international resource."