Markesbery Symposium on Aging and Dementia Offers Resources for Community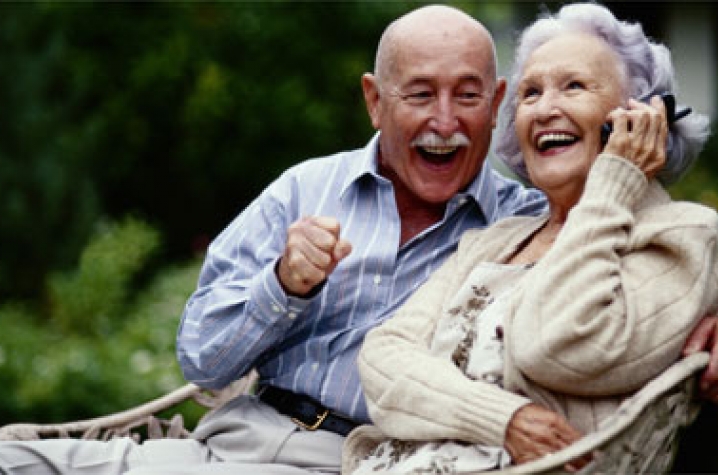 LEXINGTON, Ky. (Nov. 1, 2013) — More than five million Americans have Alzheimer's disease, and millions more are affected by their roles as family member, friend or caregiver to an individual with a memory disorder. In its efforts to educate and inform, the UK Sanders-Brown Center on Aging is hosting the Third Annual Markesbery Symposium on Aging and Dementia, Nov. 15 and 16. This symposium is in honor of the founding director of the Sanders-Brown Center on Aging, Dr. William R. Markesbery.
This two-day program will offer sessions for both scientific and community audiences.  Clinicians and researchers from the University of Kentucky and other institutions across the country will come together to share current findings, trends and the latest updates on dementia and aging disorders, particularly Alzheimer's disease. The scientific session will be held on Nov. 15 and the community session on Nov. 16. Both events are free and open to the public.
The scientific session and poster presentations will be held on Friday, Nov. 15, at UK Chandler Hospital. This session will feature Malu Tansey of Emory University School of Medicine, Frank LaFerla of the University of California Irvine, and four faculty members from the UK Sanders-Brown Center on Aging: Gregory Bix, David Fardo, Peter Nelson and Elizabeth Head. Registration information and details are available online.
The second day of the event, the community session on Saturday, Nov. 16, is designed for a layperson audience. LaFerla will discuss research to make memories last a lifetime and Sanders-Brown faculty member Donna Wilcock will moderate a panel composed of Jose Abisambra, Gregory Jicha, Brian Gold and Marie Smart.
Abisambra will discuss brain pathology, Jicha clinical trials, Gold neuroimaging and Smart caregiving. Registration is required. To register, visit http://mednet.mc.uky.edu/conference/Default.aspx or call 859-323-6040.
The community program will be held in the Bluegrass Room, Lexington Convention Center, 430 West Vine, Lexington, Ky. Check in starts at 8:30 AM with a free continental breakfast. The program begins at 9 AM and runs through noon. Free parking is available at the High Street parking lot.
For more information on either program, visit the Markesbery Symposium website.
If you have any questions (or problems with registration) phone Sanders-Brown Center on Aging at 859-323-6040 or email shmall2@uky.edu.