Odyssey Features Novel Obesity Research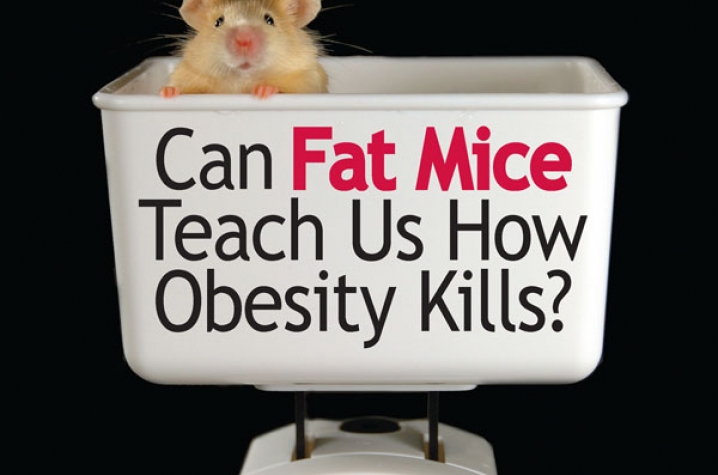 LEXINGTON, Ky. (Sept. 9, 2009) – Research to better understand obesity, ground-breaking stroke therapy, and the recruitment of new researchers at the Markey Cancer Center headline the Summer 2009 issue of Odyssey, UK's magazine for research and scholarship.
The cover story features the work of Lisa Cassis, a nutritional sciences professor who is feeding mice a high-fat, "Americanized" diet in order to track the mechanisms of obesity, which poses a major risk for chronic diseases such as Type 2 diabetes, cardiovascular disease, hypertension, and stroke. In this work, she is focusing on the hormone-based renin-angiotensin system and its role in obesity.
This issue also features the work of Lumy Sawaki in the UK Department of Physical Medicine and Rehabilitation, who is using the latest technology to revive injured parts of a stroke patient's brain so it can be jump-started back into action. The goal is for patients to be able to move and strengthen damaged limbs.
Odyssey also: includes a conversation with Appalachian historian Ron Eller, who recently appeared on Diane Sawyer's 20/20 program; introduces the new director of the Markey Cancer Center, B. Mark Evers and the promising work of 32 cancer researchers who followed him to Kentucky; and revisits a UK-led Appalachian program that is helping students in 56 school districts boost their math and science IQs.
Odyssey covers the latest research advances, innovative scholarship, and outstanding people that are part of UK's $336-million-a-year research enterprise. The award-winning magazine, published twice a year through the Office of the Vice President for Research, is also available online at www.research.uky.edu/odyssey. Become a follower of Odyssey on Twitter at http://twitter.com/OdysseyMag.