Markey Joins Personalized Medicine Consortium to Speed Advances in Patient Care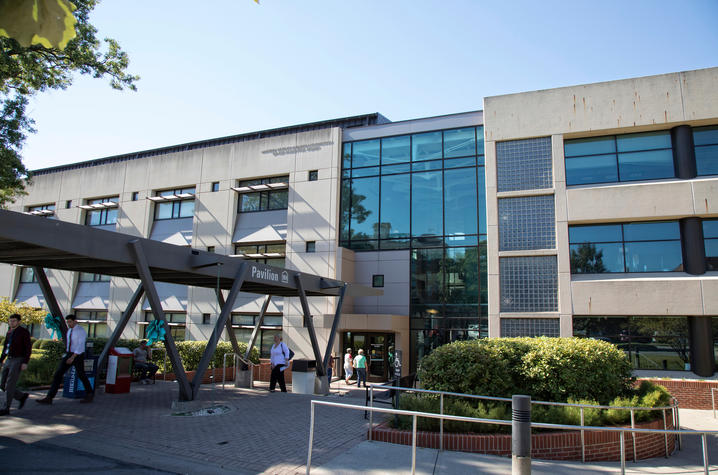 LEXINGTON, Ky. (Nov. 2, 2017) – The University of Kentucky Markey Cancer Center has joined the Oncology Research Information Exchange Network® (ORIEN), a personalized medicine consortium that allows its members to exchange data and push forward evidence-based cancer care to patients. Markey is the latest addition to this 17-member research partnership, which includes many of the top cancer centers in the nation.
"It takes teamwork to make great progress in cancer treatments," said Dr. Mark Evers, director of the UK Markey Cancer Center. "Markey has always subscribed to this idea, utilizing the resources from a variety of experts across UK's clinical and academic campuses to treat our patients. This new partnership with ORIEN™ will allow us to collaborate with some of the best cancer centers across the country, exchanging vital information back and forth that will ultimately lead to new, improved treatments becoming available for Kentuckians."
Before a new drug can be approved by the Food and Drug Administration (FDA) for widespread use, it must first be proven safe and effective through research. Data show the cost of bringing a drug to market averages $2.6 billion, with an average of 10 to 15 years' time to bring a drug to market. With such large investments in time and capital, many research projects are shelved if they cannot identify a large enough patient sample size for a trial.
As cancer care becomes more based on genetics versus tumor types, researchers are discovering specific, often-rare mutations that lead to the disease. To develop personalized clinical trials that can target these mutations, ORIEN members pool their resources and contribute to a shared databank. Much of their work will focus on patients with advanced primary or metastatic disease, those with limited treatment options, and patients who are likely to develop progressive disease.
ORIEN members follow the Total Cancer Care® Protocol, a unique approach to studying patients throughout their lifetime. Total Cancer Care provides a standard system for tracking patient molecular, clinical and epidemiological data and follows the patient throughout his or her lifetime.
This gives clinicians and researchers access to a searchable, growing database of medical information from respected peers that can help them match patients to targeted treatments. This database represents one of the world's largest clinically annotated cancer tissue repositories, comprising data from more than 200,000 participating patients.
"ORIEN will benefit Kentucky patients with cancer by matching them to clinical trials with drugs targeted to the individual molecular profile of their tumor," said Jill Kolesar, director of the Precision Medicine Clinic at the UK Markey Cancer Center. "Combined with our National Cancer Institute-sponsored clinical trials, patients at Markey will have access to a large menu of precision medicine clinical trials."
Initially formed in 2014 by Moffitt Cancer Center in Tampa, Florida, and The Ohio State University Comprehensive Cancer Center – Arthur G. James Cancer Hospital and Richard J. Solove Research Institute in Columbus, Ohio, ORIEN has grown into a network of leading cancer centers that have committed to contribute to a shared databank and to collaborate on clinical research.