Panda Cares Center of Hope at KCH offers safe, comforting space for patients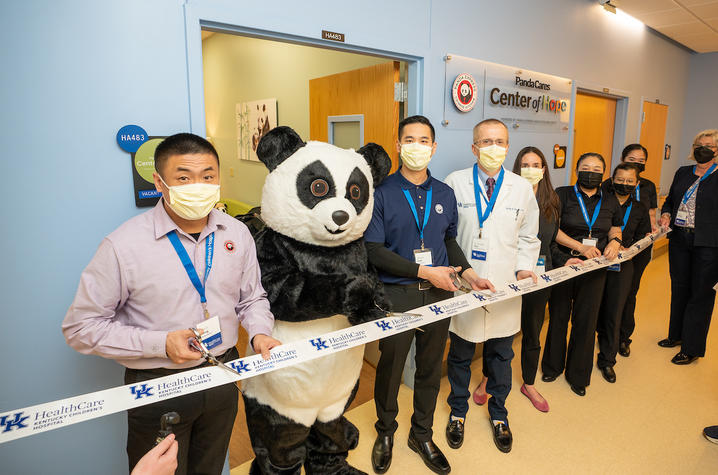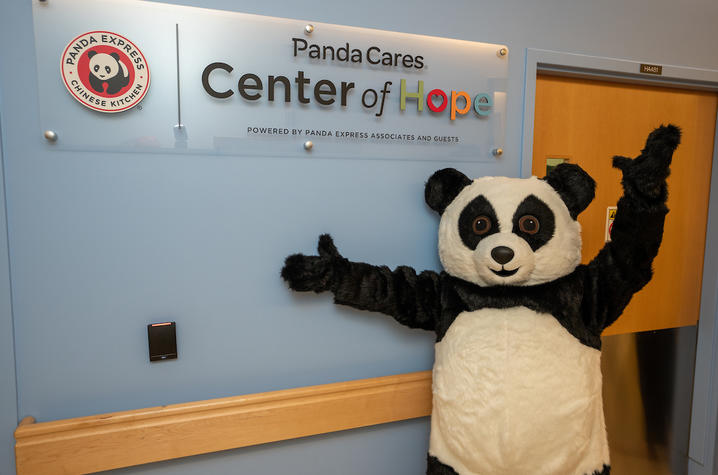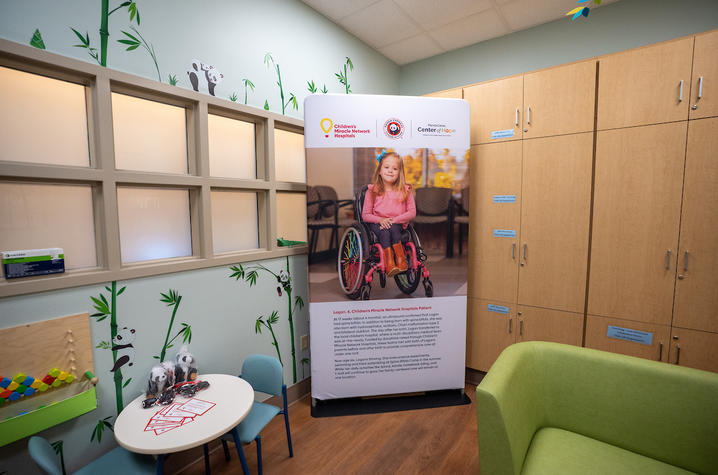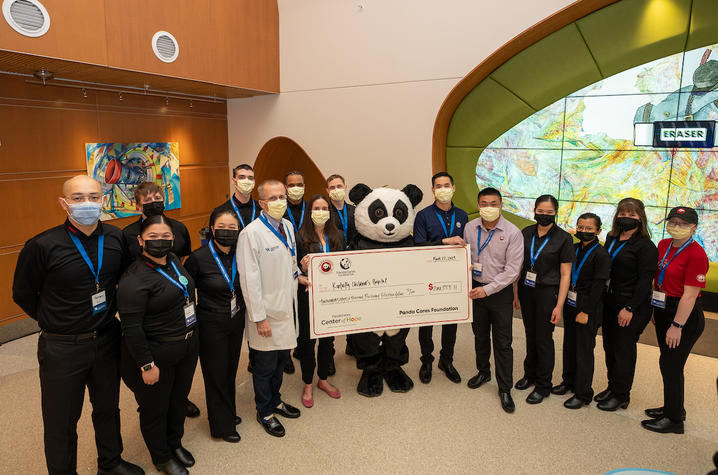 LEXINGTON, Ky. (March 23, 2023) — On March 22, representatives from Kentucky Children's Hospital (KCH) and Panda Express cut the ribbon on the Panda Cares Center of Hope.
A designated space designed to provide a private, safe and comforting place, the Center of Hope will address a child's mental, physical, emotional and spiritual needs.
"We are proud to partner with Children's Miracle Network Hospitals to bring the vision of the Panda Cares Center of Hope to life and are humbled to be part of the healing journey for the families and kids at these hospitals," said Peggy Cherng, Ph.D., co-founder and co-CEO of Panda Restaurant Group. "Children are our future, and through this partnership and curriculum designed to give children the strength to thrive, we will bring smiles and hope to communities nationwide."
Along with the allocation of a designated space for patients and families, funding will support programming under the four pillars of a child's well-being:
Spiritual – The space will be private place for services such as pastoral care, grief and bereavement services, faith-based support, comfort services and other practices for spiritual dimensions.
Emotional – Patients can engage art therapy, music therapy and play therapy, as well as work with school intervention specialists to stay on track with their classes and schoolwork. Patients and their families can also meet with family services, case management and social services, family coping services and other programs relating to children's emotional and social needs.
Physical ­– The Center of Hope will also serve as a quiet, private space for patients to engage in physical, occupational, speech and language therapy.
Mental – patients and their families can use the room for counseling and palliative care services.
"The Panda Cares Center of Hope fulfills a crucial need for patients and families to have a quiet place for reflection," said Scottie B. Day, M.D., physician-in-chief at KCH. "Prior to having this dedicated space, parents had to have sensitive discussions either in front of their child or out in the hall. Patients were meeting with educators and doing homework in their rooms. Relationships between UK HealthCare and caring community partners such as Panda Express help build a bridge between patient care and the wraparound services that create a superlative patient experience."
UK HealthCare is the hospitals and clinics of the University of Kentucky. But it is so much more. It is more than 10,000 dedicated health care professionals committed to providing advanced subspecialty care for the most critically injured and ill patients from the Commonwealth and beyond. It also is the home of the state's only National Cancer Institute (NCI)-designated cancer center, a Level IV Neonatal Intensive Care Unit that cares for the tiniest and sickest newborns, the region's only Level 1 trauma center and Kentucky's top hospital ranked by U.S. News & World Report.  
As an academic research institution, we are continuously pursuing the next generation of cures, treatments, protocols and policies. Our discoveries have the potential to change what's medically possible within our lifetimes. Our educators and thought leaders are transforming the health care landscape as our six health professions colleges teach the next generation of doctors, nurses, pharmacists and other health care professionals, spreading the highest standards of care. UK HealthCare is the power of advanced medicine committed to creating a healthier Kentucky, now and for generations to come.