Q&A: How to protect yourself from unhealthy air quality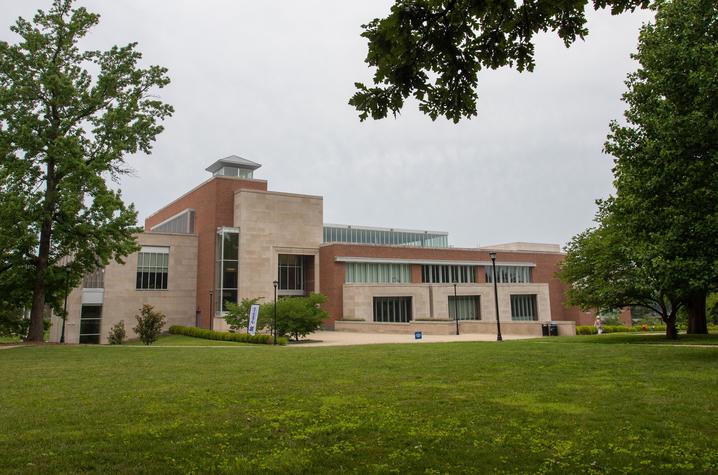 LEXINGTON, Ky. (June 29, 2023) — At certain times of the year, specific parts of the country are more at-risk for experiencing poor air quality than others. In Kentucky, there are reports of unhealthy air quality due to the Canadian wildfire smoke spreading throughout the U.S. During these times, there are certain dos and don'ts that one may want to follow in order to keep you and your family safe. David M. Mannino, M.D., chair of the Department of Occupational Medicine and Environmental Health at UK HealthCare, answers some questions about pulmonary health during this time.
UKNow: What is considered unhealthy air quality?
Mannino: On the air quality index scale from the EPA, healthy air quality is an index under 50. Between 50-100 is the yellow zone, and 100-150 is the orange zone. Beyond that, we're in the unhealthy range, which we've actually been in this week because of the Canadian wildfires. This means that there is enough air pollution in the air to be considered unhealthy.
UKNow: How does this affect different populations?
Mannino: When air pollution gets up to this level, I notice I get a bit of a scratchy throat, which isn't a problem for most people who have fairly healthy lungs. But, if you're someone with underlying respiratory problems, such as chronic obstructive pulmonary disease, asthma or interstitial lung diseases, you may notice that breathing gets demonstrably more difficult.
UKNow: When the air quality is in the "unhealthy" range, what should you do first?
Mannino: If you're someone who is sensitive to this, you should stay inside with the windows closed and your air conditioning on. If you have inhalers for asthma or COPD, you may have to increase the dose or frequency of medication you take if you notice you're experiencing more difficulty breathing. But of course, always check with your physician first to make sure that's okay.
UKNow: Should we be concerned about carbon monoxide traveling from wildfires?
Mannino: Yes, wildfires produce carbon monoxide, although it's not generally transmitted over large areas. That specific concern will probably be more local to Canada. In this case, all we are likely experiencing is an increase in particulate air pollution. The specifics are always reported with the air quality index, though.
UKNow: Do you recommend masking during this time?
Mannino: Masking up can help a little bit during this time, but the size of the particulate matter is very fine. So, most of it can actually go through your mask, and the mask itself in this case might be making it even harder to breathe, particularly for those with respiratory issues.
UKNow: For those without respiratory issues, should they need to worry about going outside?
Mannino: People without respiratory issues might find they have a scratchy throat or burning eyes. Or, they might actually not even notice any side effects at all. At this level, for people without respiratory issues being outside is okay, and you likely won't do serious harm to yourself, but it is just something to be cautious of. The air pollution we're seeing right now is about the equivalent of going into a smoky bar.
UKNow: How long can we expect it to be smoky?
Mannino: Generally, based on patterns we've seen in parts of the country that have had similar issues, it takes a couple of days for the wind and weather to move the pollution out. We're lucky in this way, in this part of the country. In other parts of the country, their weather patterns tend to allow for this to be a much more long-term issue.
UKNow: Do you have recommendations for parents and their kids going into the holiday weekend?
Mannino: Be conscious about how much time you're spending outside and be aware if your child starts to complain about breathing issues — when they do, it's probably time to bring them inside. If you notice they're particularly sensitive during this time, it could also be a sign that your child has a risk for asthma.
UK HealthCare is the hospitals and clinics of the University of Kentucky. But it is so much more. It is more than 10,000 dedicated health care professionals committed to providing advanced subspecialty care for the most critically injured and ill patients from the Commonwealth and beyond. It also is the home of the state's only National Cancer Institute (NCI)-designated cancer center, a Level IV Neonatal Intensive Care Unit that cares for the tiniest and sickest newborns, the region's only Level 1 trauma center and Kentucky's top hospital ranked by U.S. News & World Report.  
As an academic research institution, we are continuously pursuing the next generation of cures, treatments, protocols and policies. Our discoveries have the potential to change what's medically possible within our lifetimes. Our educators and thought leaders are transforming the health care landscape as our six health professions colleges teach the next generation of doctors, nurses, pharmacists and other health care professionals, spreading the highest standards of care. UK HealthCare is the power of advanced medicine committed to creating a healthier Kentucky, now and for generations to come.