Roots in Rural Kentucky Fuel Medical Student's Desire to Respond to Emergencies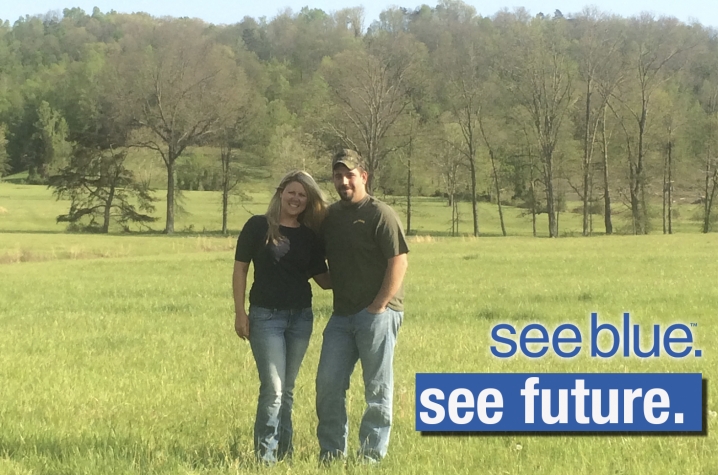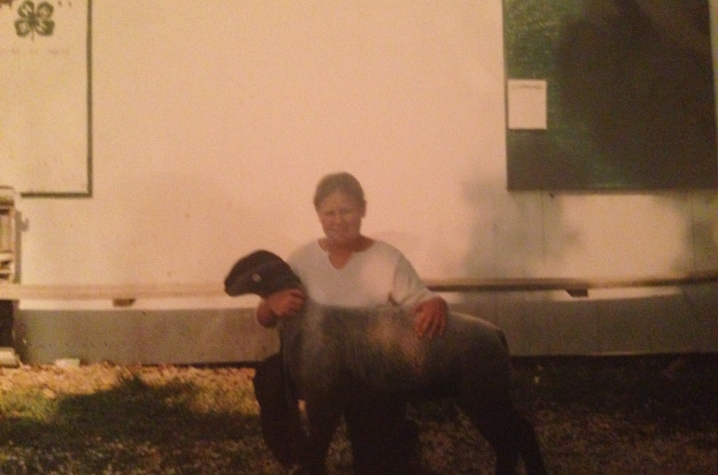 LEXINGTON, Ky. (May 16, 2014) - University of Kentucky medical student Ashley Loan eagerly anticipates the day she handles the chaos of the emergency room with a controlled calm.
"I can't wait for the day I develop that calm," Loan said. "It's an eerie thing when you see a physician gain control of the room."
Loan recognized the importance of a calm emergency response at a young age when her mother Elizabeth Loan performed CPR on a farmer in the fields of Greenup County. The farmer was pinned from the waist down under a turned-over tractor. Elizabeth Loan administered CPR to keep him alive until emergency responders from the nearest hospital arrived.  
Loan is among the 115 members of the UK College of Medicine Class of 2014 graduating Saturday, May 17, in the Concert Hall of the UK Singletary Center for the Arts. She also is one of 10 graduating students that participated in UK's Rural Physician Leadership Program, where she believes her roots in Greenup County prepared her for a future responding to medical emergencies in rural Kentucky.
Loan was raised on a tobacco farm, following behind her father's setter when she was just 8 years old and selling produce at the family's roadside farm stand during the summers. She showed lambs raised on the farm at county fairs and through the 4-H program. She understands cultural characteristics that influence health in rural populations, like the patient's attitude of self-reliance that results in attempts to self-medicate or postpone a doctor's visits. It's often difficult for doctors from urban environments to appreciate those cultural variances.
"I get why people don't go to the doctor - rural people are raised to take care of themselves," Loan said. "Before they come to the doctor, they've tried a few things."
Loan's earliest experiences in emergency medicine were watching her mother respond to accidents in the farming community. Elizabeth Loan commuted to the nearest community college to obtain an associate's degree in nursing, which qualified her as the most educated health care provider within a 10-mile radius of the Loan farm. When the neighbor's son went into a diabetic coma, Loan remembers her mother rushing to their house to administer sugar water.
"There have been a lot of instances when my mom was the sole health care provider," Loan said.
Loan has personal ties to health challenges that are common in many rural communities. Loan's father, a lifelong tobacco user, suffers from COPD. Understanding that tobacco farming was once a way of life for many farmers, Loan thinks it's important that doctors aren't judgmental when working with rural patients. She has also learned the importance of thorough questioning when asking about a patient's health condition. 
Loan said growing up in a rural area isolated from hospitals fueled her desire to deliver more efficient emergency medical care to rural communities. She enjoys the challenge of being the first doctor on the trauma scene and "Macgyver-ing" her way through emergencies with limited resources. She said it's especially rewarding to see relief in the patient with a few steps and in a short period of time.
"I love the fact that patients who come to the emergency department are the sickest patients you are going to see," Loan said. "You lay your eyes on them, you have no previous notes - you are the person who has an hour before the patient crashes to figure out what's going on."
Along with the other students part of UK's Rural Physician Leadership Program, Loan participated in clerkship rotations and lectures at St. Claire Regional Medical Center through a partnership between the UK College of Medicine and Morehead State University. She said the medical center's smaller staff and fewer residents opened up more opportunities for medical students to gain hands-on experience with patients. Loan has delivered more than 10 babies, assisted attending physicians with bowel surgery and helped stabilize a coding patient in the emergency department. She's also visited rural hospitals in West Virginia.
Dr. Phillip Overall, a UK College of Medicine graduate and the emergency clerkship director at St. Claire Regional Medical Center, believes Loan has already demonstrated the calm and decisive qualities needed in an emergency room doctor. As part of the program at St. Claire, one medical student is assigned to work with one attending physician at a time, so there's less competition for opportunities among residents, fellows and medical students. Overall said Loan has shown both compassion and leadership in the midst of an emergency.
"She is able to think very quickly on her feet and subsequently provide excellent patient care," Overall said. "We take care of critical patients on a daily basis and she is absolutely able to step back and assess the entire situation calmly and come up with a plan to take care of the patient."
As the assistant dean for the Rural Physician Leadership Program, Dr. Anthony Weaver recruited Loan to the program four years ago. When evaluating students for the program, Weaver considers the student's mindfulness of family and sense of responsibility to the community where they practice. Weaver said rural practices and hospitals need physicians who are committed to living and working in small towns. Loan's closeness to her family and ability to "have conversations with anyone about just about anything" made her an ideal candidate for the program.
"Ashley Loan has the intelligence and drive to succeed as a physician, but more importantly, she cares about her family and her neighbors," Weaver said. "Improvements in the health of rural Kentucky will come from people like Ashley."
With her commitment to practicing medicine in Greenup County, Loan was awarded the $20,000 Vernon Smith Scholarship for students who graduated from Greenup County High School. Along with a doctorate in medicine, on May 17 she also will receive a certificate in health systems leadership. During her medical residency also being completed at UK, she will take one class a semester to obtain a master's in business administration, with aspirations to serve as the director of a rural emergency department one day.
As a high school student, Loan wanted to escape rural Kentucky, but she now finds herself drawn back to the farming life. Loan and her fiancé Ryan Brown, who she met at a county fair during high school, recently purchased an 87-acre farm in Greenup County. They built a small house on the farm, which will serve as their weekend home while Loan completes her residency program in Lexington.
After residency, Loan plans to practice emergency medicine at a nearby hospital. She will raise beef cattle when she's not responding to emergencies.
"I'm definitely a small-town person," Loan said. "I feel an obligation to come back and serve the people who have really believed in me for so long. It makes my day when someone says, 'You are coming back here?' I'm Ashley - I'm the girl who sold corn with her dad on the side of the road - they trust me, and I like that."
MEDIA CONTACT: Elizabeth Adams, elizabethadams@uky.edu