Support Groups Provide a Key Part of Patient Treatment Plan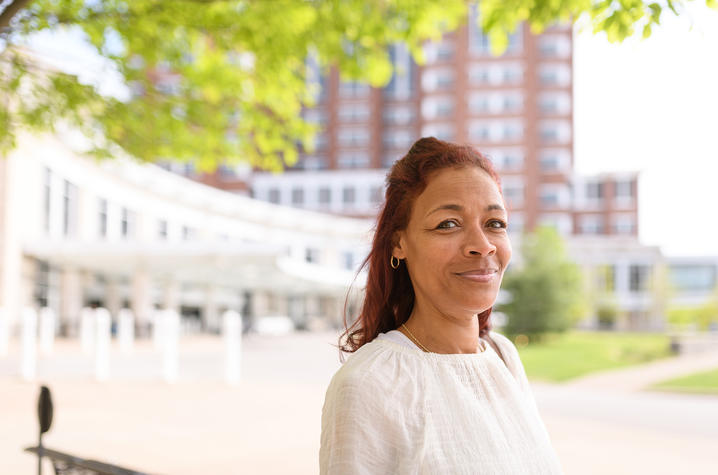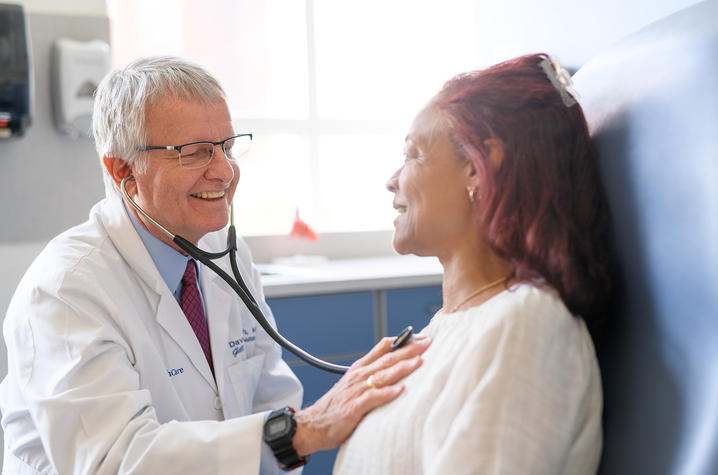 LEXINGTON, Ky. (May 20, 2019)  — When Nicole Creech learned she had pulmonary hypertension 11 years ago, she decided she could manage it all on her own.
"I didn't want to know anybody else with it. I didn't want to meet anybody that had been diagnosed with it. I really just wanted to be left alone and go on with my life," she said. 
Now that she realizes it's good to have encouragement from people who understand, she's on a mission to spread the word and help others like her who are living with this rare and dangerous chronic lung disorder.
Pulmonary hypertension is a type of high blood pressure that affects the lungs. The arteries carrying blood from the heart to the lungs become narrowed and damaged, forcing the right side of the heart to work harder to pump blood. Eventually, the heart can weaken and fail. There are treatments that help lessen symptoms and improve quality of life, but if left untreated pulmonary hypertension can often be fatal within a few years. 
Like many with pulmonary hypertension, Creech suffered for three years before she got the right diagnosis. After bouts of shortness of breath and fatigue that made it hard to wake up in the morning, one day Creech found herself sweating profusely and unable to walk a short distance without feeling like she might pass out. She went to the UK HealthCare's Chandler Hospital Emergency Department where doctors immediately saw that something was terribly wrong. 
"I couldn't breathe. I felt like I was suffocating," she said. "I must've looked horrible because they put me on oxygen immediately." 
Creech was in the hospital for 21 days and the prognosis wasn't encouraging. She was told that even with treatment to relieve her symptoms, her life expectancy was about five years. 
"The initial shock of it was one thing," she said. "Inside, I was scared, but there was something that said, 'This isn't gonna happen. You're gonna beat this. You're gonna be fine.'"
Dr. David Booth of the UK Gill Heart & Vascular Institute placed a catheter into a vein in Creech's chest, which continuously supplies medication through a small battery-powered pump. She wears the pump like a purse and takes medication every day. Today, the blood pressure in Creech's pulmonary artery is essentially normal. 
Creech sheds some tears when she talks about Dr. Booth and the care he's given her over the years. "There are no words to really describe that man," she said. "He literally saved my life. I feel blessed that he is my doctor."
Eleven years later, the 47-year-old Creech is still fighting. She sleeps with oxygen at night and still experiences fatigue and shortness of breath, as well as a few other symptoms.
It can be isolating and stressful having a condition like pulmonary hypertension, Creech said, because so few others have it or are even familiar with it.  
She wanted to give hope to others and let them know they're not alone. Creech reached out to Kim Jackson, a nurse coordinator at the Pulmonary Hypertension Clinic, and the UK Pulmonary Hypertension Support Group was born. 
Ten patients attended the first UK support group meeting. "It was the first time many of us had ever seen one person, let alone nine other people, with pulmonary hypertension in one place," Creech said. 
Through scheduled speakers and discussions, Facebook pages and Skype, the group provides support, empowerment and hope. Creech also visits newly diagnosed people in the hospital and does home visits, especially for older patients who can't make it to meetings, and she meets with parents whose children have the condition.
Jackson says patients really benefit from the extra support they get in a group setting. 
"Pulmonary hypertension is a frightening disease because by the time we get the patient, they're usually pretty sick because it's misdiagnosed so much," Jackson said. "It's good for them to talk to somebody that's going through the same thing they're going through." 
Jackson notes that The Gill Heart & Vascular Institute has support groups for many other illness, including adult congenital heart disease, heart failure/VAD and heart transplants.
To find out more about the UK Pulmonary Hypertension Support Group, contact Nicole Creech at nmcreech@gmail.comor (859) 321-3816.