First SynCardia Total Artificial Heart Patient Receives Transplant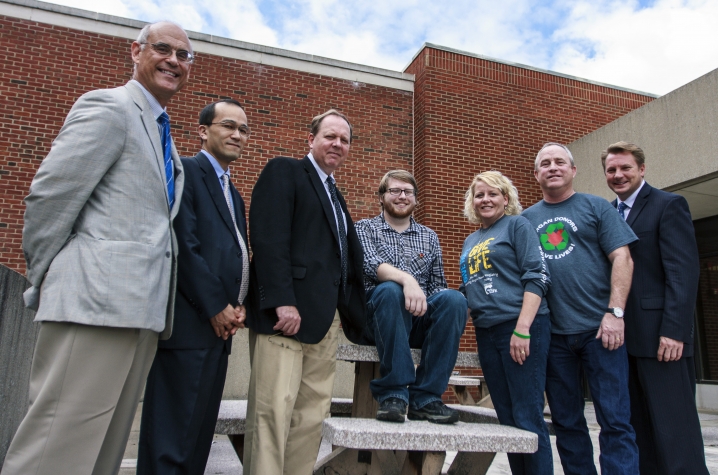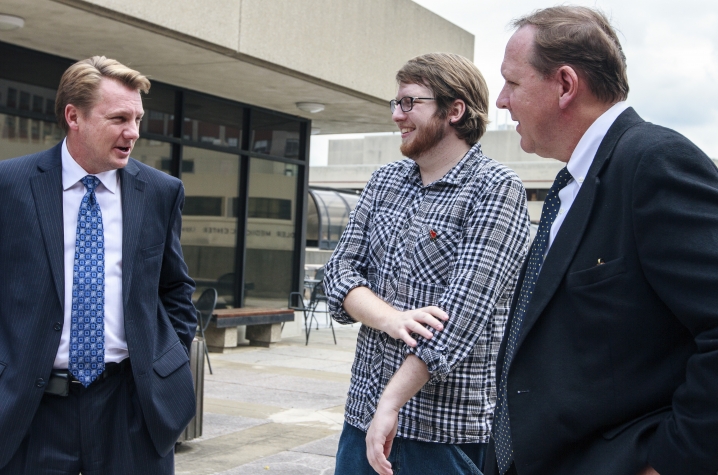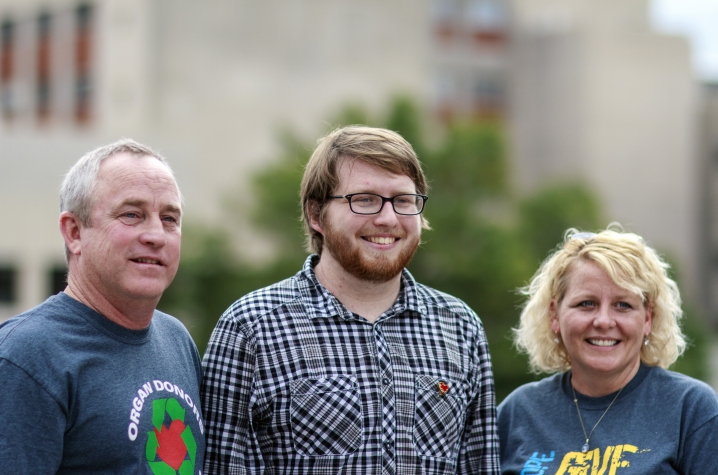 LEXINGTON, Ky. (Sept. 5, 2012) — The first patient to be implanted with the SynCardia Total Artificial Heart in Kentucky has received a donor heart.
Zack Poe, 21, of Maysville, Ky., received his new heart in July at the University of Kentucky Chandler Hospital, approximately six months after being placed on the transplant list. Poe was implanted with the Total Artificial Heart (TAH) on Feb. 10, 2012, after being diagnosed with heart failure.
"The transplant team here at UK is second to none, and patients like Zack are living proof," said Dr. Jay Zwischenberger, surgeon-in-chief at UK HealthCare. "That fact that Zack and his family did not have to leave the state for treatment shows the great strides UK HealthCare has made in our ability to provide care for Kentuckians with even the most complex health issues." 
At the time of his diagnosis, Poe's ejection fraction — a measurement that shows the amount of blood the heart can pump out into the body during each beat — was less than 10 percent, according to Dr. Navin Rajagopalan, the Medical Director of Heart Transplantation and Heart Failure Services at UK. Ejection fraction in a healthy individual is generally 55-75 percent. Despite his failing heart, Poe was otherwise a healthy patient, making him the ideal recipient of a TAH, said Dr. Charles Hoopes, director of the UK Transplant Center. 
"When we first met Zack, we knew that he was the perfect candidate to receive a Total Artificial Heart as a bridge to transplant," said Hoopes. "The TAH worked exactly as we had planned, and it allowed Zack to gain back his strength before receiving an appropriate donor heart."
The TAH is a device that contains the same components as a real human heart. For patients who are dying of end-stage biventricular failure, the only options are an immediate donor human heart or a TAH as a bridge to transplant. The TAH helps keep patients healthy while waiting on a viable donor heart to become available — which could take weeks, months, or even years.
Poe also used the SynCardia Freedom Driver, a wearable, portable device that powers the Total Artificial Heart. The Freedom Driver weighs just 13.5 pounds and is carried in a small backpack or shoulder bag. This device, currently available only as part of a clinical trial in the U.S.,  allowed Poe to wait for his transplant at home while still retaining mobility.
MEDIA CONTACT: Allison Perry, (859) 323-2399 or allison.perry@uky.edu.