UK Becomes 5th Medical Center in U.S. to Receive Triple Designation for ECMO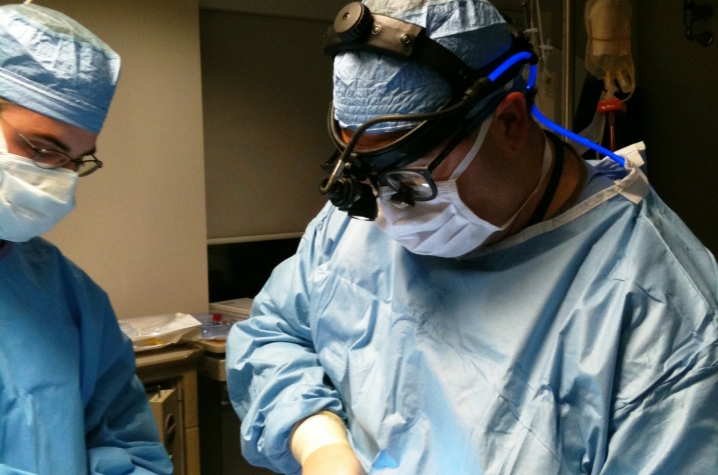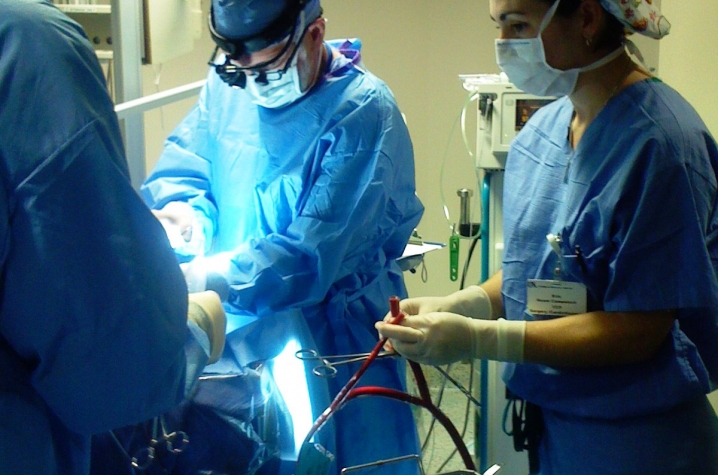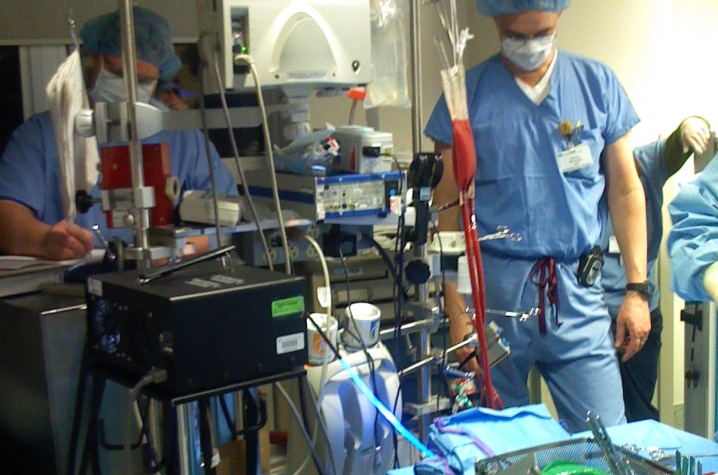 LEXINGTON, KY. (Aug. 27, 2012) — University of Kentucky Albert B. Chandler Hospital and Kentucky Children's Hospital have been awarded the Excellence in Life Support designation from the Extracorporeal Life Support Organization (ELSO). The award recognizes UK's commitment to using extracorporeal membrane oxygenation (ECMO) support for inpatients experiencing acute failure of the cardiorespiratory system.
UK becomes only the 5th medical center in the U.S. to receive a triple designation, recognizing UK's comprehensive ECMO treatment of neonatal, pediatric and adult patient populations.
ECMO uses an artificial lung device that provides cardiac and respiratory support to patients whose heart and lungs are so severely damaged that they can no longer function. It can also serve as a bridge to transplantation, allowing patients to not only survive, but to become stronger and healthy enough to undergo the transplant surgery.
"This designation is another example of the expertise and advanced technology available for neonatal to adult patients who require complex care that can only be provided at top academic medical institutions," said Dr. Michael Karpf, UK vice president for health affairs. "I commend our health care team on achieving this goal and providing high-level care for patients of the Bluegrass and beyond."
The Excellence in Life Support Award recognizes programs worldwide that distinguish themselves by having processes, procedures and systems in place that promote excellence and exceptional care in extracorporeal membrane oxygenation. To earn the designation, programs must promote the mission, activities, and vision of ELSO; demonstrate their ability to provide outstanding patient care by using the highest quality measures, processes, and structures based upon evidence; and excel in training, education, collaboration, and communication that supports ELSO guidelines and contributes to a healing environment.
"We are honored to receive this prestigious designation that recognizes UK HealthCare's expertise in critical care services and life support equipment provided to our patients," said Dr. Hubert Ballard, director of neonatal and pediatric ECMO at UK. "The ECMO program's accomplishments reflect the dedication to advancing health care that we continuously work to achieve at UK."
UK began using ECMO in 1994, starting with neonatal patients before branching out. In the past year, Kentucky Children's Hospital has used ECMO to support 12 neonatal respiratory patients, six pediatric cardiac patients and two pediatric respiratory patients.
"This further demonstrates why Kentucky Children's Hospital is the major subspecialty regional referral and pediatric care center for Central and Eastern Kentucky," said Dr. Carmel Wallace, chair of the Department of Pediatrics and Physician-In-Chief at Kentucky Children's Hospital. "We provide the highest level of care to pediatric patients with complex illnesses, and ECMO is one example of how we are able to help those patients."  
The UK adult ECMO program has supported 26 adult patients in the past year and represents a regional referral option for patients with end-stage heart and lung disease.
"The use of ECMO, along with other specialized procedures, has proven to be a viable option for many adult patients with recoverable lung disease and for those awaiting transplantation," said Dr. Charles Hoopes, director of the UK Transplant Center. "This award recognizes the hard work everyone on our staff has contributed to ensure these novel procedures are successful."
UK has always strived to be on the forefront of life-saving artificial lung technology. In 2009, UK HealthCare Surgeon-in-Chief Dr. Jay Zwischenberger, in partnership with UK Artificial Organ Laboratory Director Dr. Dongfang Wang, received a patent on the double lumen cannula, a device they created which greatly improved oxygenation of the blood and expanded the potential application of ECMO.  
"At UK HealthCare, the goal is to provide the absolute best care for the most complex illnesses, so that no Kentuckian ever has to leave the state for health care," said Zwischenberger. "The Excellence in Life Support Award from ELSO is proof that we're providing that top-notch care for heart and lung patients not only across the state, but the region as well." 
MEDIA CONTACT: Allison Perry, (859) 323-2399 or allison.perry@uky.edu