UK HealthCare Athletes Ready to "Survive the Night" to Raise Cancer Awareness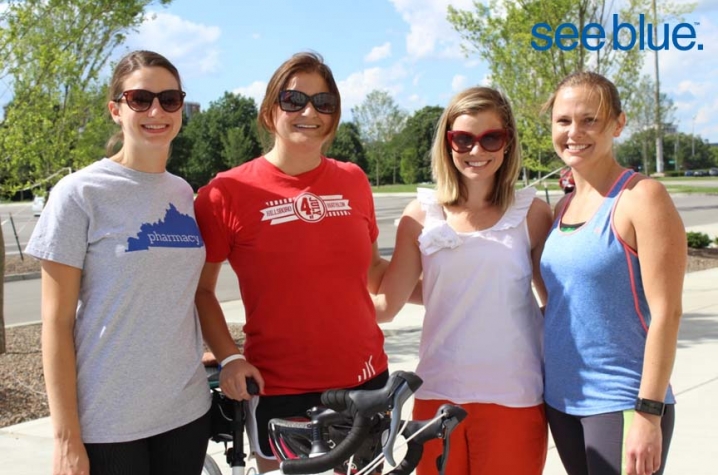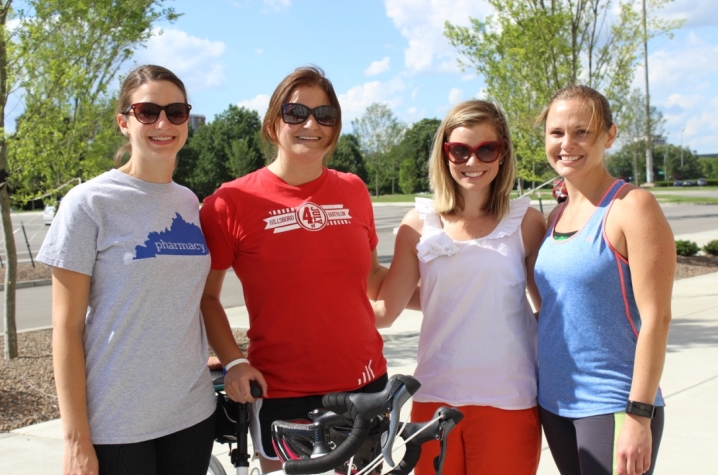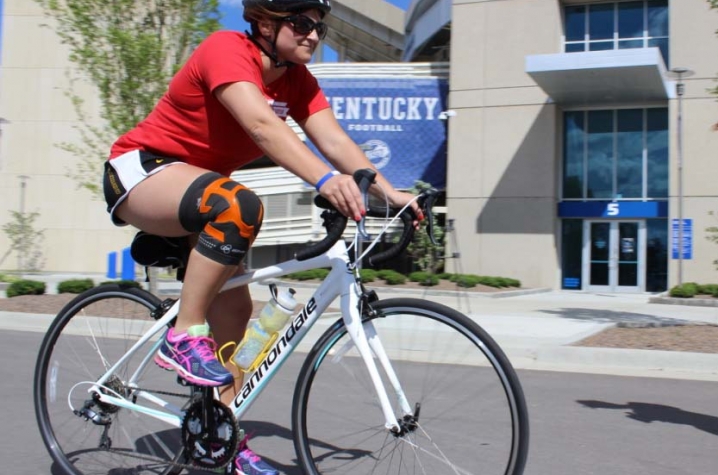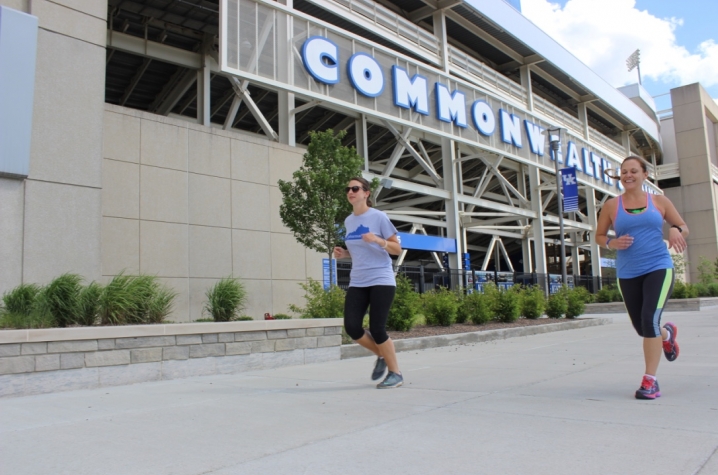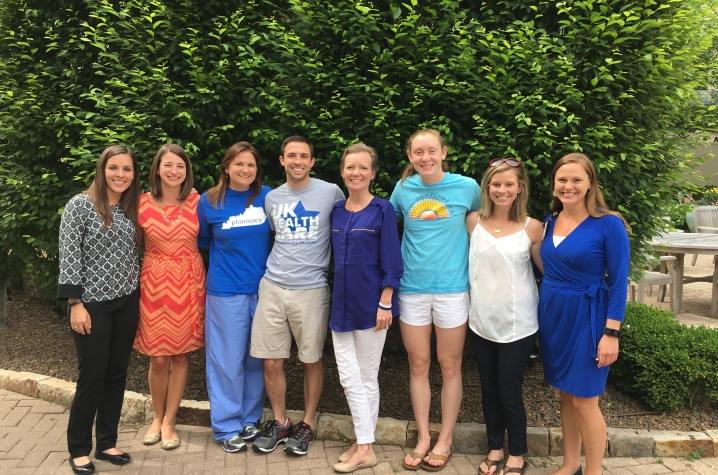 Video by UK Public Relations & Marketing. To view captions for this video, push play and click on the CC icon in the bottom right hand corner of the screen.  If using a mobile device, click on the "thought bubble" in the same area.
LEXINGTON, Ky. (June 13, 2016) – In most work environments, teambuilding exercises usually don't require actual physical activity.
But for the UK HealthCare employees participating in this weekend's second Survive the Night Triathlon, bonding will form over 140.7 miles of swimming, biking and running through the night into the early morning. Developed by University of Kentucky Markey Cancer Center radiation oncologist Dr. Jonathan Feddock (an avid triathlete himself), the event is a relay that allows up to 10 people to take on different sections of the race, playing to their personal strengths.
Team Running on Vapor, comprising nurse anesthetists and anesthesiologists who work in the brachytherapy suite with Feddock, is taking a second go-round at the overnight triathlon after competing last year. Team members Robbie Campbell and John Fletcher competed last year and say they're looking forward to a repeat performance.
"We had a really good time last year," Campbell said. "We developed a lot of camaraderie as a department."
"We don't really see each other until lunch or a break," Fletcher added. "With this event, you got to see everyone in a completely different environment."
Pharmacy resident Beth Cady, captain of Team Sun Shall Shine, heard about the event through the Bluegrass Cycling Club. As a former high school teacher and coach, and an athlete herself, Cady decided to gather a team of pharmacy specialists from the UK Markey Cancer Center, UK Transplant Center, and other parts of UK HealthCare to enter the competition this year. Cady says her team has two main objectives going into the race.
"Our goals are to complete something none of us have ever done, and also to just be an inspiration to others," Cady said. "We're just looking to have fun and spread a positive message."
Team Sun Shall Shine's inspiration comes from someone very close to the UK pharmacy community: Shane Winstead, who served as a pharmacy specialist for UK HealthCare for more than 20 years and continues to mentor young pharmacists at the university. Diagnosed with stage IV colon cancer in January 2015, Shane's positivity in light of a dire situation has rallied everyone around her.
"Her personality, her positive attitude, and her zest for life have been very infectious," Cady said. "She's been a driving force in our department. We were looking for some way to honor her, but also to exemplify the life she's been living for the past two years."
Cady's group also has a special secret weapon. To further energize their team, Shane's daughter Madison -- an elite swimmer who will enter UK as a freshman this fall -- will swim a few laps at the beginning of the race. Due to her training for the Olympic trials, the swimming will be more symbolic than competitive, but it's one more way the team is honoring Shane and showing their strength as not just co-workers, but as family -- or "pharmily," as they affectionately call themselves.
"So Madison's going to swim a few laps followed by a few of us not-so-qualified swimmers," Cady said. "But we've got some triathletes on our team. We're not necessarily looking to win, but we feel like we're gonna do a darn good job out there."
Beginning this Friday at 7:30 p.m., teams Running on Vapor and Sun Shall Shine will take to the pool on UK's campus alongside 22 other teams to kick off the Survive the Night Triathlon.
While the teams trickle in to the finish line at Commonwealth Stadium on Saturday morning, the Lexington Cancer Foundation is also hosting its annual Roll for the Cure bike event at Commonwealth to raise awareness and funds for cancer care. Participants can choose the length of their ride: 95, 50, 35, or 10 miles through Kentucky horse farms, or a short Family Fun ride around the stadium. The longer rides will include rest stops at Buffalo Trace and Woodford Reserve.
All proceeds from both Survive the Night and Roll for the Cure will benefit the UK Markey Cancer Center, providing funding for patient care, research and more.
Knowing that this event was created by a Markey doctor and directly benefits the patients at the cancer center is another reason Campbell felt compelled to compete again this year.
"It's really motivating to see Dr. Feddock put himself out there for his patients," Campbell said. "It feels like we're all taking some ownership of the hospital."
"I'm sure everyone knows at least someone in their life who has been affected by cancer," Cady said. "So we wanted to raise awareness, potentially fundraise, and just do something good."
UK is the University for Kentucky. At UK, we are educating more students, treating more patients with complex illnesses and conducting more research and service than at any time in our 150-year history. To read more about the UK story and how you can support continued investment in your university and the Commonwealth, go to: uky.edu/uk4ky. #uk4ky #seeblue
MEDIA CONTACT: Allison Perry, (859) 323-2399 or allison.perry@uky.edu