UK College of Medicine Receives Prestigious Grant to Investigate Vascular Disease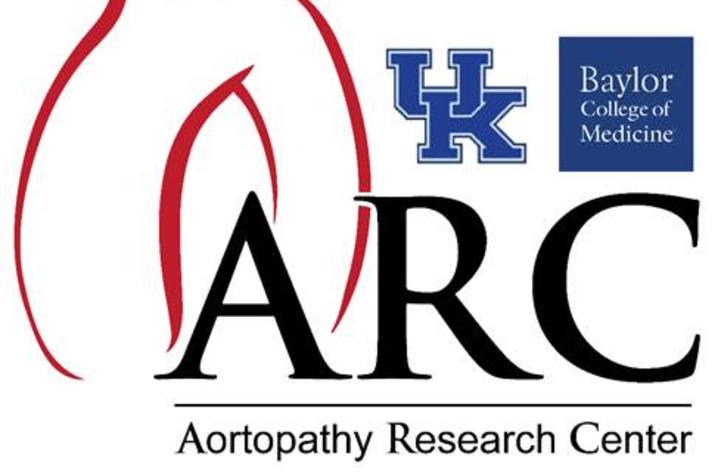 LEXINGTON, Ky. (Jan. 26, 2018) – The American Heart Association has awarded a University of Kentucky and Baylor College of Medicine research partnership $3.7 million to study aortic disease.
UK and Baylor were one of four teams nationwide to receive the honor, which coincides with the establishment of the American Heart Association's Vascular Research Disease Network.
"Our Association is excited about this newly funded research network, targeting vascular diseases," said Joey Maggard, executive director of the Lexington Division of the American Heart Association. "The American Heart Association is able to continue to fund such cutting-edge, academic research facility based projects like this one right here in Central Kentucky because of the ongoing generous donations in support of our mission."
The grant will underwrite the work of the UK-BCM Aortopathy Research Center (UK-BCM ARC), which will focus on the impact of sex differences related to aortic diseases. Aortic disease can cause the expansion and rupture of a vessel wall in the chest or abdominal area, leading to potentially deadly internal bleeding.
"The study of vascular disease is a vitally important enterprise, as its prevalence is expected to increase dramatically as our population ages," said Alan Daugherty, chair of the Department of Physiology, director of the Saha Cardiovascular Research Center in the College of Medicine and UK Associate Vice President for Research. "The work of the UK-BCM brings together two institutes that have established records of innovations in aortic disease research at all levels, and we're delighted that the AHA has acknowledged our expertise with this grant."
At the UK College of Medicine, two research programs will be launched during this partnership. The first, led by Daugherty, will investigate how sex hormones, including testosterone and estrogens, impact development of thoracic aortic disease in mouse models. Lisa Cassis, professor of pharmacology and nutritional sciences and Vice President for Research, will lead a team to explore how sex chromosomes affect the development and progression of aortic diseases in both thoracic and abdominal aortas using unique mouse models in which sex chromosomes are manipulated.
UK researchers will collaborate on a clinical project with members from the Baylor College of Medicine. At Baylor, the team includes Scott LeMaire, director of research in the Division of Cardiothoracic Surgery, vice chair for research, and professor of surgery and of molecular physiology and microphysics; Ying H. Shen, director of the Aortic Disease Research Laboratory and associate professor in the Michael E. DeBakey Department of Surgery; Rui Chen, associate professor of molecular and human genetics; and Cristian Coarfa, assistant professor of molecular and cellular biology.
In addition to these research projects, the center will support a training program for research fellows led by Nancy Webb, director of Nutritional Sciences and professor of pharmacology and nutritional sciences. This program will recruit and train basic science and clinical postdoctoral research fellows who will be associated with the three projects.  
In addition to the work at the UK-BCM ARC, the Association's Vascular Research Network includes the following institutions and projects: 
Brigham & Women's Hospital and Dartmouth-Hitchcock Medical Center – Understanding Pathobiology and Predictors of Limb Ischemia to Improve Outcomes in Peripheral Artery Disease and Diabetes
Northwestern University – Calf Skeletal Muscle Pathology and Disability in Peripheral Artery Disease
Vanderbilt University – Microcirculatory Disease Determines Limb Outcomes in PAD