UK HealthCare Opens New Integrative Medicine Clinic Space; Offers Services for Patients, Caregivers and Employees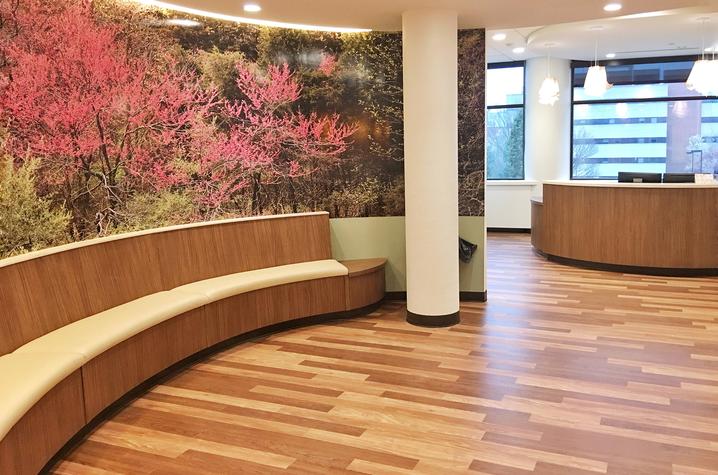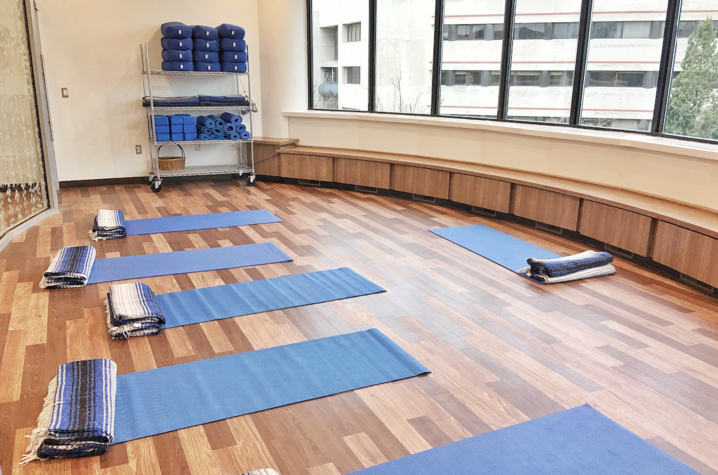 LEXINGTON, Ky. (April 26, 2018) – UK HealthCare recently launched new clinic space to house its expanding Integrative Medicine & Health program.
The UK Integrative Medicine & Health program uses traditional medical therapies and practices, while also recognizing the interaction between the patient's mind, body and spirit. Integrative Medicine focuses on the whole person using all appropriate therapies, health care expertise and disciplines to achieve optimal health and healing.
"I see it as the medicine that our grandmothers taught us," said Dr. Connie Jennings, Medical Director of the UK Integrative Medicine & Health program. "It's the medicine we already know; it's inside us. We want to help people stop and listen."
The first seeds of an integrative medicine program began back in 2005, when Jennings first began offering acupuncture as a service for patients. Over the years, other individual services were added to the roster as new therapists came on board at UK HealthCare. The project now includes 18 therapists.
The program has grown substantially in the past five years as physicians and patients alike seek out complementary therapies for the treatment of certain illnesses. Jennings notes that the opioid crisis has played a part in the growth in the popularity of integrative medicine as well, as it offers a viable alternative to pain medicine in many patients.
Additionally, Jennings notes that Integrative Medicine modalities help the patient to feel as though they have some control over their treatment plan, as different therapies speak to patients in different ways.
"We are participating in research that we expect will provide even more evidence in this realm," Jennings said.
The new clinic was planned using a concept called Fibonacci sequence, a naturally occurring set of numbers that can be found in nature, music, architecture, art and the human body as well as many other facets of life. This design method was used in the new clinic as a way to create a space where modern medicine and natural healing can harmonize into a unique healing experience.
It will now also be an opportunity for faculty, staff and community members to make appointments for massage and acupuncture. The new clinic is located on the third floor of UK's Whitney-Hendrickson Building. In the clinic, providers will be offering the following individual services for patients, caregivers, and employees:
Massage therapy
Reiki
Jin Shin Jyutsu
Acupuncture
Narrative Medicine
Group classes offered through the clinic include yoga, meditation, tai chi, journal workshop and Jin Shin Jyutsu self-help.
Every Tuesday and Thursday:  
Employee yoga, 5-5:45 p.m.
Every Wednesday:
Yoga for cancer and chronic illness, 9:30-11 a.m.
Meditation, 11:15-11:45 a.m.
Tai chi, 1-1:30 p.m.
First Wednesday of the month:
Journal workshop, noon-1 p.m.
Second Tuesday of the month:
Jin Shin Jyutsu self-help, 12:30-1:30 p.m.
Group classes are free with no registration required. Costs for individual services vary. For more information or to make an appointment contact ukintegrativemedicine@uky.edu or 859-323-4325 (HEAL).