UK's Saddle Up Safely Program Receives Partnership in Safety Award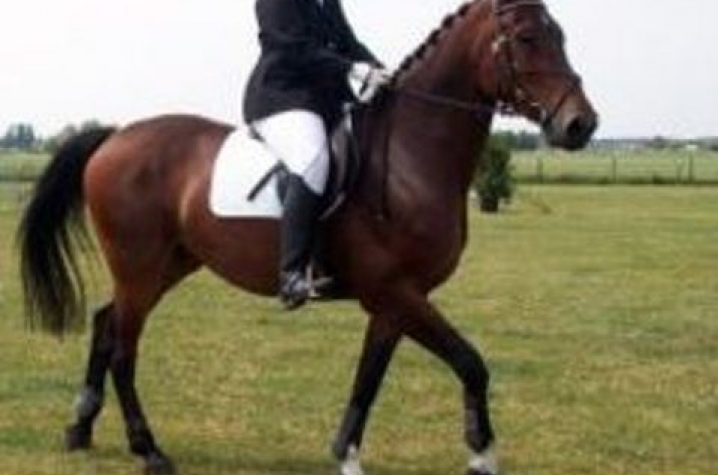 LEXINGTON, Ky. (Nov. 21, 2011) − Saddle Up Safely, a collaboration of 40 plus medical and horse organizations led by the University of Kentucky College of Agriculture Equine Initiative and UK HealthCare, was recently recognized by The Certified Horsemanship Association with its 2011 Partnership in Safety Award.
 
The Partnership in Safety Award, which has been presented annually since 1996, recognizes an individual or organization that has helped the equine industry and the horse riding community at large to promote safety awareness.
 
In addition to raising awareness and understanding of rider safety, the mission of Saddle Up Safely is to reduce the number and severity of rider injuries, and to encourage injured riders to return to the sport via formal training in horsemanship.
 
Bill Gombeski, director of strategic marketing for UK HealthCare, accepted the award on behalf of the Saddle Up Safely management team which includes Bob Coleman, associate professor in the Department of Animal and Food Sciences; Fernanda Camargo, assistant professor and Equine Extension Specialist, Department of Animal and Food Sciences; Ed Squires, director of UK Equine Initiative, director of the Gluck Equine Research Foundation, Department of Veterinary Science; Holly Wiemers, communications director for UK's Equine Initiative; and Gombeski.
 
"The Certified Horsemanship Association was one of the first partners to join UK HealthCare in the Saddle Up Safely collaboration," Gombeski said. "We have benefited from the very active participation and safety expertise of the Certified Horsemanship Staff."
Media Contact: Ann Blackford at (859) 323-6442 or ann.blackford@uky.edu