Voice Loss or Damage a Frustrating Side Effect of Throat Cancer Treatment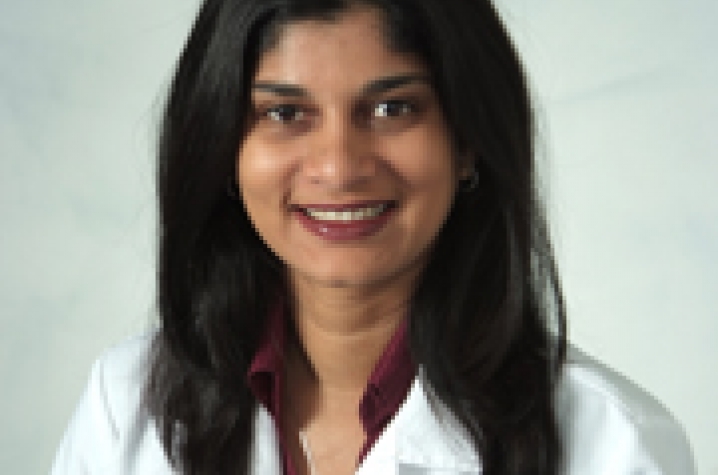 LEXINGTON, Ky. (Sept. 2, 2014) -- The incidence of mouth and throat cancer in Kentucky is growing at an alarming pace. Hospitals and clinics across the Commonwealth see approximately 1,400 new mouth and throat cancer patients each year. Treatment often involves surgery, radiation therapy, chemotherapy or a combination of the three. While these treatments are effective and necessary, they may cause undesirable side effects such as loss of the ability to speak and swallow. These side effects can last for months or years and can range from mild hoarseness to near complete loss of voice.
Voice loss or damage is a frustrating side effect of throat cancer treatment and may result in loss of livelihood and personal identity. The UK Voice and Swallow Clinic and the Markey Cancer Center are researching the effects of voice therapy for patients who have received radiation treatment for throat cancer. The goal of the speech-language pathologist is to help patients improve or recover the ability to eat, drink and speak so that they might return to their usual activities.
Advanced cancer may require complete removal of the voice box or larynx. Although helping these patients find a new way to communicate is challenging, voice rehabilitation techniques have advanced enough to make this difficult task possible. The oldest technique, known as esophageal speech, involves training patients to vibrate the food pipe to produce voice.
As odd as it may sound, it is a surprisingly effective way of producing voice. A second technique involves using a small hand-held mechanical device called an artificial larynx, which is placed on the neck or cheek to provide a sound that is transmitted into the mouth, allowing the patient to speak. The most popular technique involves surgically creating a connection between the wind pipe (trachea) and the food pipe (esophagus). A voice prosthesis known as a tracheoesophageal prosthesis (TEP) is inserted into the connection by a specially trained speech-language pathologist. The TEP causes the food pipe to vibrate, producing voice.
In reality, none of these voice rehabilitation techniques restore a patient's original voice, but can nonetheless help patients continue to communicate as naturally as possible. Helping patients and families set realistic expectations is an important aspect of the rehabilitation process. A large part of the recovery period involves adjusting and embracing their "new normal."
Of course, the best therapy of all is the one you can avoid.  The use of tobacco products (including smokeless tobacco) is closely related to the incidence of mouth and throat cancer. Quitting smoking and/or chewing tobacco is the best way to avoid mouth and throat cancer.
Vrushali Angadi, MS, CCC-SLP, is a speech-language pathologist at the University of Kentucky Voice and Swallow Clinic.
This column appeared in the August 31, 2014, edition of the Lexington Herald-Leader.