Markey Cancer Center attains NCI's highest status as a Comprehensive Cancer Center
Video produced by UK Research Communications. To view captions for this video, push play and click on the CC icon in the bottom right-hand corner of the screen. If using a mobile device, click on the "thought bubble" in the same area.
LEXINGTON, Ky. (Sept. 18, 2023) — The University of Kentucky Markey Cancer Center announced last Friday that it has earned a National Cancer Institute "Comprehensive" Cancer Center designation, the highest level of recognition awarded by the NCI. Markey is the first and only center in Kentucky to achieve this designation, and the next-closest Comprehensive Cancer Center is nearly 200 miles from Lexington. There are currently only 72 NCI-Designated Cancer Centers in the country, and 56 of those are Comprehensive Cancer Centers. 
As the federal government's principal agency for cancer research and training, the NCI awards designations based on excellence in cancer treatment, diagnosis and prevention. Markey received an initial NCI Designation in 2013.  
To become a NCI-Designated Comprehensive Cancer Center, centers must demonstrate added depth and breadth of laboratory, clinical and population-based research – including substantial transdisciplinary research that bridges these scientific areas. Comprehensive Cancer Centers are also recognized for cancer research and control programs that benefit the communities they serve, and programs to educate and train the next generation of cancer researchers and clinicians. 
"In 2009, the University of Kentucky's leaders set a vision to achieve an initial National Cancer Institute designation. Thanks to the dedication of faculty and staff under the leadership of Markey Cancer Center Director Dr. Mark Evers, that goal was accomplished in four years," said UK President Eli Capilouto. "To truly be the University for Kentucky, we raised the stakes and decided that UK will continue to be a leader in cancer research by becoming a Comprehensive Cancer Center. A bold vision, now accomplished, and the next step in providing both the best cancer health care in the Commonwealth, but now leading the U.S. on the quest to find a cure." 
In addition to achieving Comprehensive designation, the UK Markey Cancer Center was awarded $13.5 million through a five-year renewal of its NCI Cancer Center Support Grant to support research programs, shared equipment and resources.  
The elevation to an NCI-Designated Comprehensive Cancer Center will further enhance Markey's ability to attract top-tier researchers and clinicians, secure additional research funding, collaborate with national and international partners, and give patients access to leading-edge treatments and clinical trials – resulting in better patient care and health outcomes for Kentuckians. 
Research-driven care is a hallmark of a Comprehensive Cancer Center, and it plays a significant role on patient outcomes. Numerous studies show that patients treated at NCI-Comprehensive Cancer Centers have better survival and recovery rates. 
"At Markey, researchers and physicians work together to care for patients. They collaborate to develop new approaches to detect, prevent and treat cancer. They innovate solutions to some of Kentucky's greatest challenges. This is precisely what it means to be a Comprehensive Cancer Center," said Robert S. DiPaola, UK provost and co-executive vice president for health affairs. "Their approach to matching compassionate clinical care with innovative research helps us bring the most 'cutting edge' options and treatments to Kentuckians. NCI has affirmed what we already know — that the level of care and treatment at Markey is the best in class." 
Comprehensive designation ensures Markey patients – 97% of whom come from Kentucky – get access to new drugs, treatment options and clinical trials offered only at NCI-designated centers.  
Since achieving NCI designation in 2013, Markey's research growth and impact on cancer care in the Commonwealth has been significant. In that timespan:  
Markey outpatient visits have increased by 69% and new patient volume by 75%.  
More than 100 new cancer researchers have been recruited to UK. 
External funding to Markey researchers has more than doubled. Markey researchers currently hold more than $60.4 million in external funding, more than 70% from the National Institutes of Health, including the NCI. 
Markey received nearly $7 million in additional funding from grants only available to NCI-designated cancer centers.  
"NCI designation in 2013 was an important milestone, but not the final destination. The elevation to Comprehensive Cancer Center is an achievement that underscores our commitment to addressing the health care needs of the people of Kentucky, a state burdened by the highest cancer incidence and death rates in the nation," said UK Markey Cancer Center Director B. Mark Evers. "As a Comprehensive Cancer Center, we are strengthened in our mission to lead the charge against cancer through groundbreaking research, innovative treatments and outreach efforts to bring vital resources and care to every corner of Kentucky. Together, we will turn the tide against this disease to conquer cancer in the Commonwealth." 
Markey's incredible clinical growth has necessitated the need for newer patient facilities. In 2021, the University of Kentucky began planning a new outpatient cancer treatment center and advanced ambulatory complex that will bring Markey's outpatient services under one roof. Anticipated to open in 2027, the new complex will allow Markey to further grow and expand as more patients from in and out of state need its services. 
"Comprehensive status is an investment of faith from the NCI in our work to to eradicate cancer in Kentucky," said Eric Monday, co-executive vice president for health affairs. "Here at UK, we're fortifying that investment as we begin construction of a new outpatient cancer and ambulatory facility that will house more than 300,000 square feet of cancer-specific services, which will enable us to further increase our capacity to treat and heal even more Kentuckians." 
Today, more than 250 faculty from 11 of UK's 16 colleges are actively working on cutting-edge cancer research in the lab, the clinic and the community - including population-based studies that address the environmental and behavioral factors that contribute to cancer. Markey researchers are actively addressing health disparities among populations disproportionately impacted by cancer including communities of color, and rural and Appalachian Kentucky.  
"Markey's initial NCI designation has had a broad impact on UK research across disciplines and the new status as a Comprehensive Cancer Center will further establish UK as a destination for the nation's top researchers," said UK Vice President for Research Lisa Cassis. "With this designation, we are empowered to accelerate the translation of discoveries into impactful interventions, not only addressing the critical needs of our state, but also forging a brighter future for cancer patients worldwide."   
Markey's clinical and research work is backed by the university, the Commonwealth of Kentucky, and philanthropy through the Markey Cancer Foundation and UK HealthCare Philanthropy. Institutional, state and philanthropic funds have supported the recruitment of cancer researchers and clinician scientists as well as the construction and renovation of clinical and state-of-the-art research space specifically for oncology research and clinical programs at UK.   
"National Cancer Institute (NCI) Comprehensive Status is a game changer for Markey and the people of our Commonwealth," said Markey Cancer Foundation Board Chair Alex Boone. "The Markey team truly did earn this world-class designation and every aspect of Markey will be elevated by this prestigious honor and pursuant federal funding. Markey was created with extraordinary acts of philanthropy, and generosity has continued to grow this cancer center to its national prominence – even playing a central role in meriting this Comprehensive designation from the NCI. Further, while this is the ultimate achievement for any cancer center, we now look forward to leveraging philanthropy to maximize the power and impact of this Comprehensive status for patients and cancer research locally, nationally and globally." 
"The Markey Cancer Center is a jewel in our own back yard, and Comprehensive Cancer Center status is further proof of the world-class care it provides our fellow Kentuckians," said Luther Deaton, president/CEO of Central Bank and co-chair of the Markey Cancer Center Capital Campaign. "It is imperative that we support its continued growth – for our own sake and for future generations – and so I'm proud to lock arms with other members of this community to lead a $90 million campaign for the Markey Cancer Center." 
Other state and federal leaders shared their thoughts on the importance of Markey's Comprehensive Cancer Center designation: 
Senate Republican Leader Mitch McConnell: 
"This is a great day for the University of Kentucky and for the entire Commonwealth. Congratulations to the Markey Cancer Center on reaching this incredible milestone. As Senate Republican Leader, I work hard to deliver major federal support for cancer centers, like Markey, that bring quality care to rural and urban communities across middle America. And I was proud to once again contact NIH to advocate that Markey receive this well-earned designation. Every day, we're inching closer to conquering cancer for good, and I am proud to support the University of Kentucky and the Markey Cancer Center in this noble mission." 
Kentucky Governor Andy Beshear: 
"Health care is a basic human right, and our people deserve the very best. Congratulations to the health care heroes at the Markey Cancer Center on becoming the first NCI-designated Comprehensive Cancer Center in Kentucky, and one of only 56 in the United States. Families across the Commonwealth are grateful for the world-class care they are receiving here." 
Kentucky Senate President Robert Stivers: 
"The true impact of this NCI designation is in the hearts and minds of those who have survived their personal cancer struggles and those of us in a position to positively impact others' lives. Our $135 million a decade ago and the additional $20 million this year has proven a wise investment in the extraordinary individuals doing the research, and the everyday individuals, family members and friends who will benefit directly from it." 
Andy Barr, U.S. Congressman, Kentucky's 6th District: 
"Congratulations to the University of Kentucky's Markey Cancer Center for their National Cancer Institute (NCI) Comprehensive Cancer Center designation. Qualifying for this, the highest level of designation, is a great honor for Kentuckians everywhere and is a wonderful testament to the remarkable care that the Markey Cancer Center has provided for decades to fight this cruel disease." 
Hal Rogers, U.S. Congressman, Kentucky's 5th District: 
"To all our friends at the Markey Cancer Center, President Capilouto, and the impressive medical team that serves the Commonwealth of Kentucky – I want to applaud all of you for earning the National Cancer Institute's highest designation as a Comprehensive Cancer Center. Kentucky's Appalachian region has been plagued with some of the highest cancer mortality rates in the nation, making your work more important here than anywhere else in the country. I want to thank you for specifically investing in Southern and Eastern Kentucky with additional research, workforce development and cancer treatments for individuals who can't travel for the lifesaving medical care they need."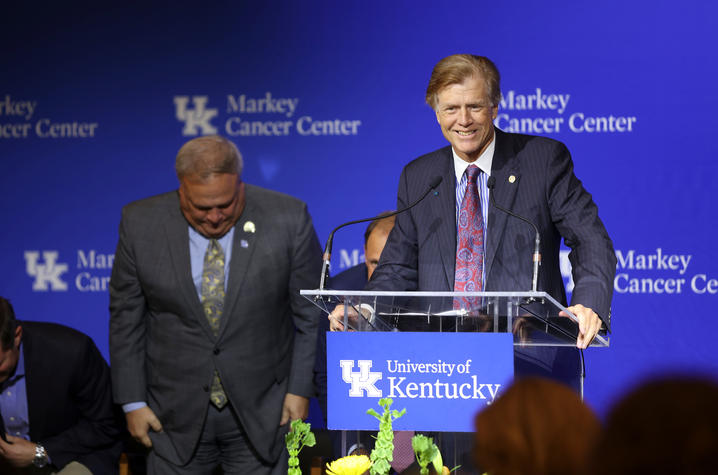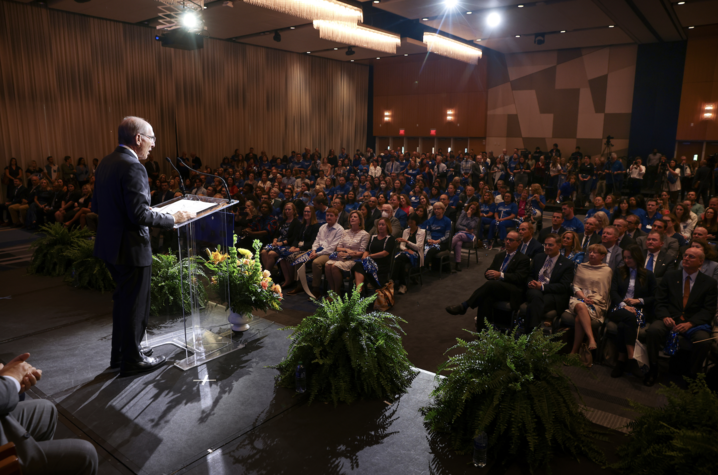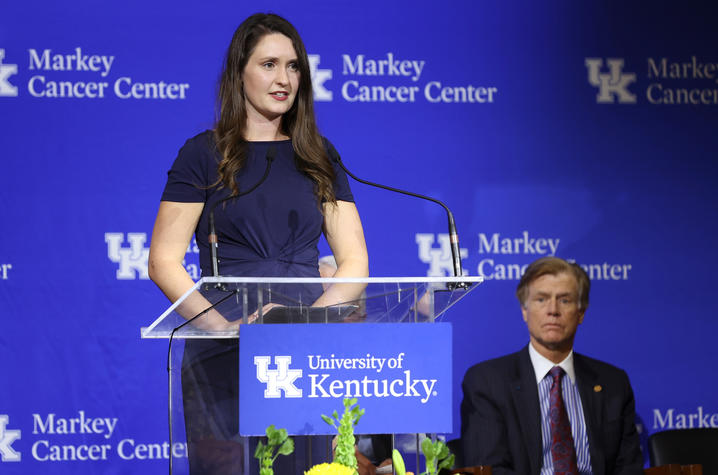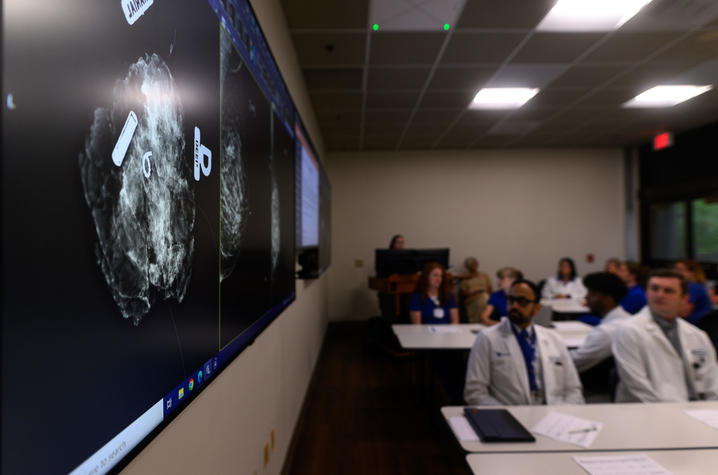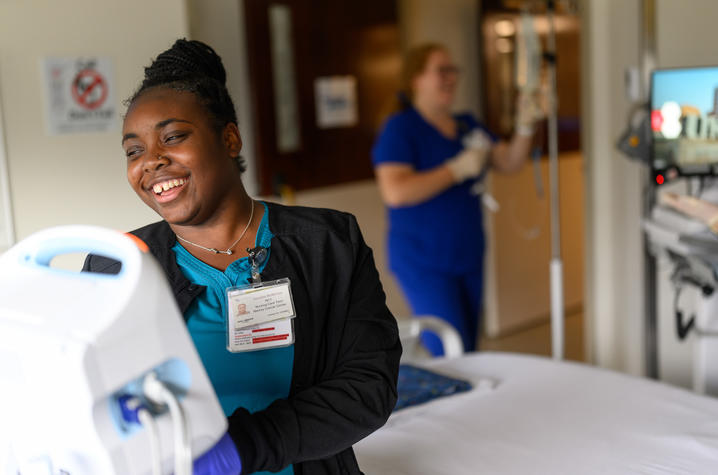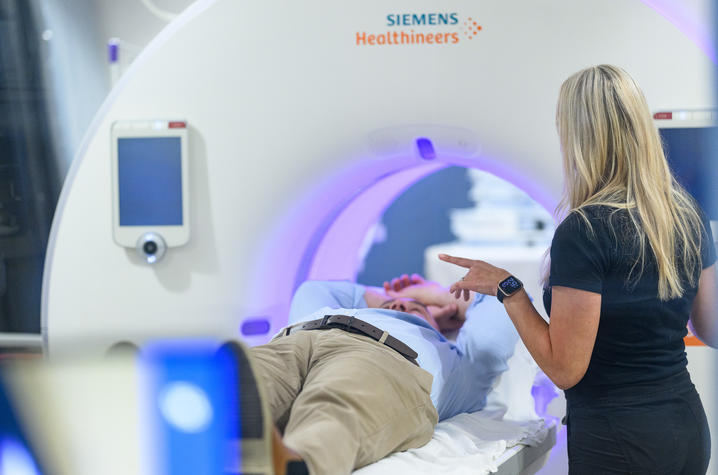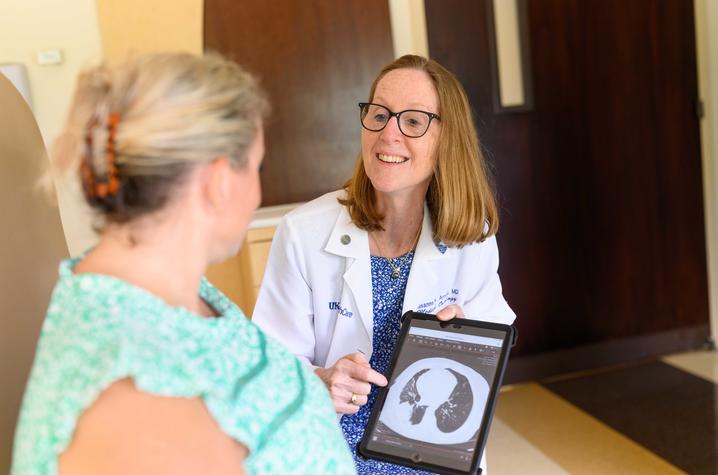 UK HealthCare is the hospitals and clinics of the University of Kentucky. But it is so much more. It is more than 10,000 dedicated health care professionals committed to providing advanced subspecialty care for the most critically injured and ill patients from the Commonwealth and beyond. It also is the home of the state's only National Cancer Institute (NCI)-designated cancer center, a Level IV Neonatal Intensive Care Unit that cares for the tiniest and sickest newborns, the region's only Level 1 trauma center and Kentucky's top hospital ranked by U.S. News & World Report.  
As an academic research institution, we are continuously pursuing the next generation of cures, treatments, protocols and policies. Our discoveries have the potential to change what's medically possible within our lifetimes. Our educators and thought leaders are transforming the health care landscape as our six health professions colleges teach the next generation of doctors, nurses, pharmacists and other health care professionals, spreading the highest standards of care. UK HealthCare is the power of advanced medicine committed to creating a healthier Kentucky, now and for generations to come.