Waters joins UK College of Public Health as Health Management and Policy Chair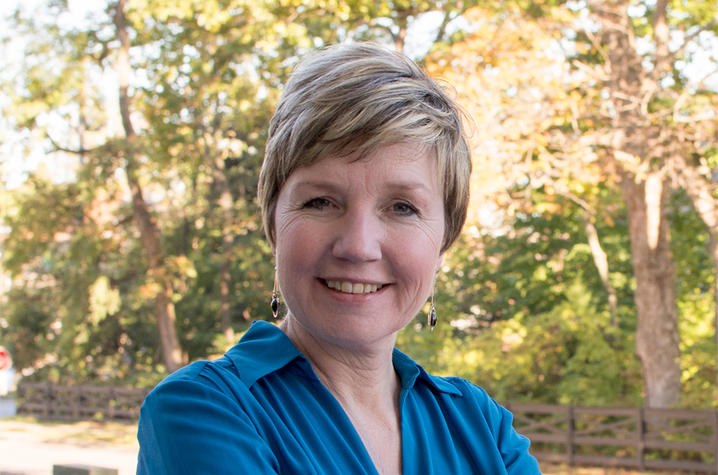 LEXINGTON, Ky. (Dec. 1, 2017) – The University of Kentucky College of Public Health has appointed Teresa Waters as chair of the Department of Health Management and Policy. Waters, a health economist, comes to UK from the University of Tennessee Health Science Center in Memphis, where she most recently served as professor and chair of the Department of Preventive Medicine. Her appointment as chair is effective Dec. 1, 2017.
"I chose to come here because the UK College of Public Health is well-positioned for success," said Waters.
"This college is unusual because of its location on a shared campus with UK HealthCare, which provides a living laboratory for health management and policy research. The proximity of researchers, clinicians, administrators, and other health experts creates important synergies and interdisciplinary opportunities. I come from the background of a social scientist housed on a medical campus, so this is a comfortable fit."
Waters, who holds a doctorate in Economics from Vanderbilt University, has a long record of excellence in scholarship and teaching focused on the economics of health care systems and services. She is a member of the American Economic Association, the Association for Health Services Research/Academy Health, and the International Health Economics Association, among other professional affiliations.
"I look forward to many opportunities to do cutting-edge health systems and health policy research here in Kentucky, mining the rich stores of data generated by UK HealthCare and partner organizations," said Waters. "I'm also eager take on my new role as part of the leadership team shaping the bright future of the UK College of Public Health."
"Dr. Waters was chosen from among many qualified candidates because of what she brings to the table as a researcher and a leader. Her strength in scholarship allows her to lead by example, and she has a proven track record of success as chair of a large academic department at Tennessee," said Glen P. Mays, Scutchfield Endowed Professor of Health Services and Systems Research, who served as chair of the search committee for the position of department chair. Mays also served as interim chair of the department during the search, with Julia F. Costich, professor of Health Management and Policy, as vice chair.
Waters is only the second person to serve as chair of the Department of Health Management and Policy since the creation of the UK College of Public Health in 2004. She was preceded by Ty Borders, who continues as professor and Foundation for a Healthy Kentucky Endowed Chair in Rural Health Policy.
"The appointment of Dr. Waters represents our continued commitment as a college to addressing the issues of health care economics, management, access, and policy – major concerns in American public health today," said Donna Arnett, Dean of the College of Public Health.
"Dr. Waters also brings with her the prestige of a nationally recognized figure in her field, whose expertise is much sought after. I am delighted that she is joining our college at this time of growth."