Andre Pater Sporting Art Exhibition Comes to UK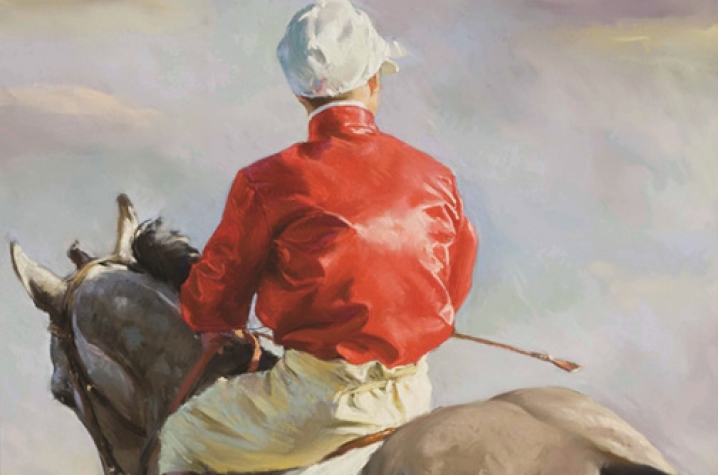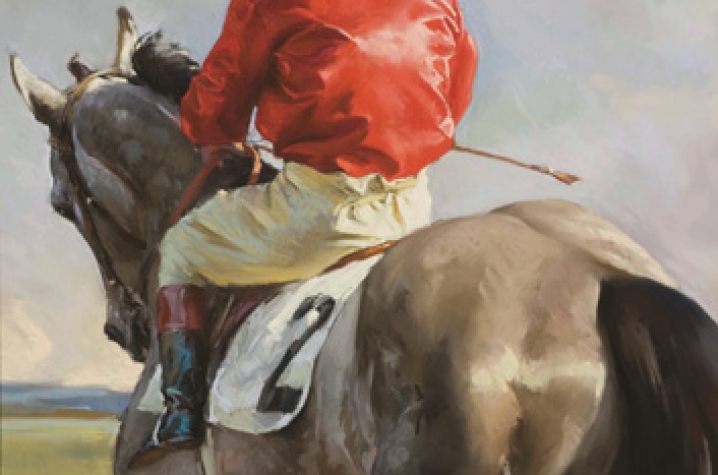 LEXINGTON, Ky. (June 23, 2010) − The Art Museum at the University of Kentucky will open the first of two equine art exhibitions that will coincide with the 2010 Alltech FEI World Equestrian Games to be held this fall in Lexington. The first show features the work of a local artist, Andre Pater, who is known internationally for his sporting art.  "The Bluegrass Palette of Andre Pater" will open Sunday, June 27, and run through Oct. 10.
Andre Pater is an established star in the field of sporting art. The beauty and tradition of the Bluegrass provide inspiration for his oils, pastels, gouaches and charcoals. Light, movement and quality draftsmanship are staples of his art.
Two events have been planned in celebration of Pater's exhibition. First, the museum will present a talk by the artist as part of the "Art@Noon Lecture Series." The free public lecture, "An Artist's Point of View with Andre Pater," is scheduled for noon Wednesday, July 7, at the museum. Patrons will have a second opportunity to meet Pater at "Tempt Your Palette: A Glimpse into the World of Sporting Art at Equus Run." Guests at this event will have an opportunity to meet the artist and watch him paint, while enjoying Equus Run wines, light hors d'oeuvres and live music. "Tempt Your Palette" is from 5:30 to 7:30 p.m. Saturday, July 10, at the Equus Run Vineyard. Tickets for this event range from $15 to $18 and are available at the event.
Admission for "The Bluegrass Palette of Andre Pater" exhibition is $8 for general admission and $5 for senior citizens. All students and UK faculty, staff and alumni are admitted for free. The exhibition is free to everyone on Friday evenings from 5 to 8 p.m. The Art Museum at UK is open from noon to 5 p.m. on Tuesday through Sunday and from noon to 8 p.m. Friday. For more information on this exhibition, contact the museum at (859) 257-5716.