Exhibit Opens New Chapter on Art of Bookmaking at UK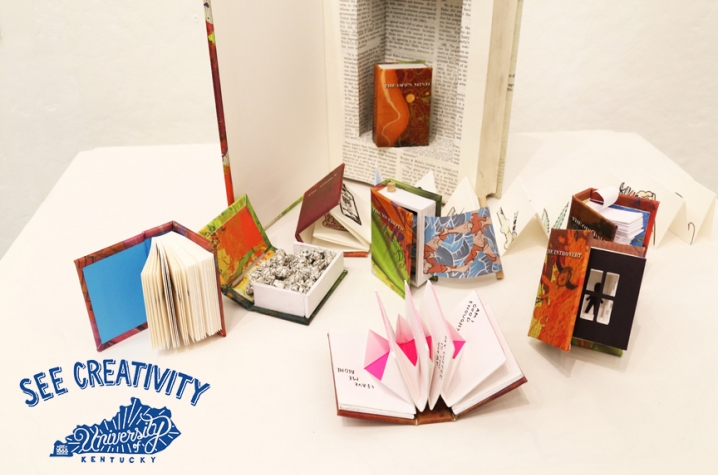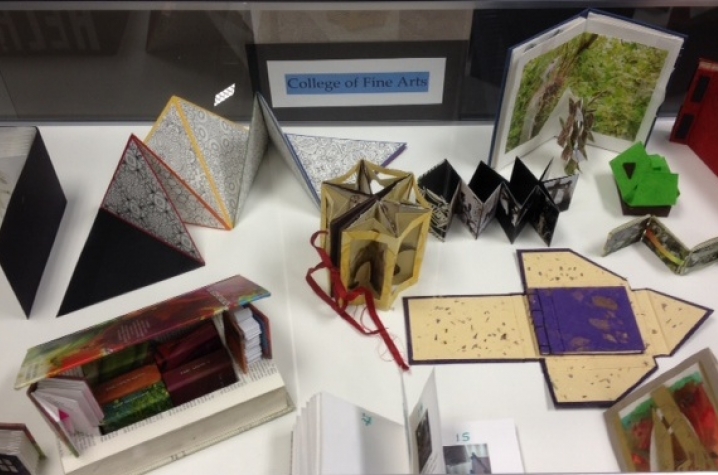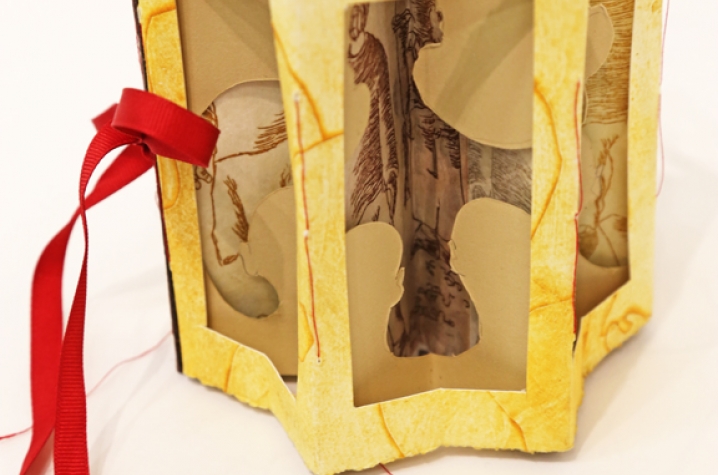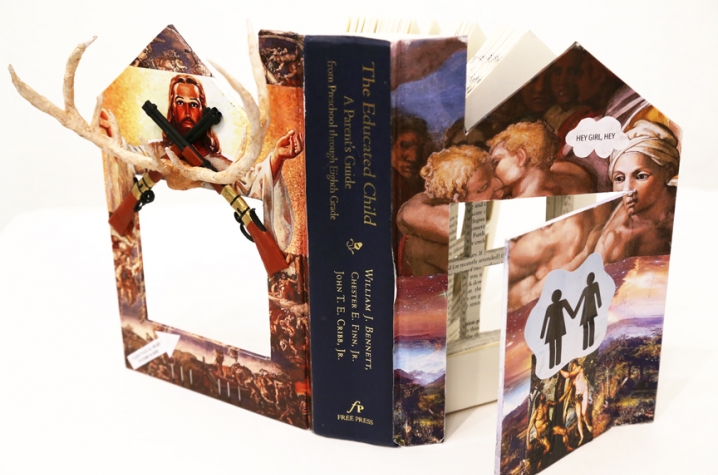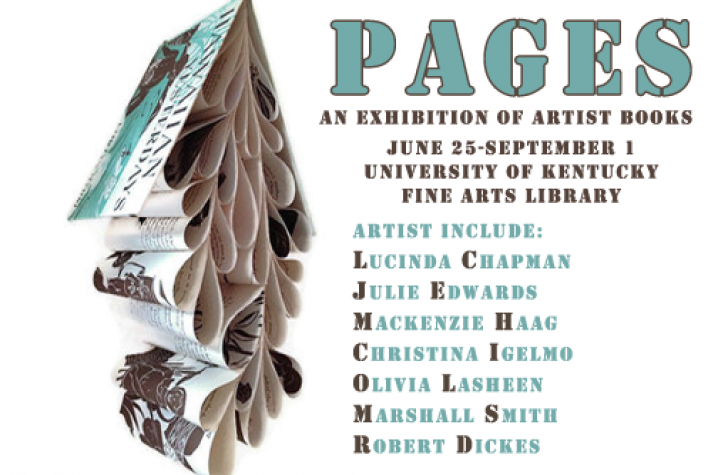 LEXINGTON, Ky. (Aug. 1, 2014) — A current exhibition at University of Kentucky Lucille Caudill Little Fine Arts Library and Learning Center couldn't be a more natural fit for a library dedicated to the arts as it showcases the art of bookmaking through the talents of seven UK visual artists. "Pages: An Exhibition of Artist Books," featuring work developed as part of a four-week class as well as recent library acquisitions, is on display through August. The show is free and open to the public during library operating hours.
After a break of approximately seven years, bookmaking returned to the course schedule this summer at UK School of Art and Visual Studies. Led by Robert Dickes, an art studio lecturer and local photographer, students learned the elements needed to construct an artist book including various techniques of bookbinding.
"My hope for this class was that students learned about the artist book and how they can creatively make art work in book form," Dickes said.
As part of the Dickes' class, students got the opportunity to view and handle Little Library's Artists' Books Collection as a resource for their own creations. The collection includes more than 100 books.
In addition to working with the collection, Meg Shaw, head of Little Library, participated in a final critique of the student work.
After reviewing the work firsthand, Shaw invited the class to exhibit this summer at the library. "I was impressed with the level of skill that students attained, and with how much they absorbed from viewing the collection at the Little Library."
Artist books featured in "Pages" were created as part of several class assignments over the first summer session. Student artists with work featured in the show are:
· post-baccalaureate student and local multi-media artist Lucinda Chapman, of Lexington;
· psychology and theatre senior Julie Edwards, of Lexington;
· art studio junior Mackenzie Haag, of Lexington;
· Donovan Scholar and local printmaker Cristina Igelmo, from Lexington;
· art studio senior Olivia Lasheen, of Lexington; and
· Donovan Scholar and local photographer Marshall Smith, of Stamping Ground, Kentucky.
The exhibit also features work by Dickes and recent acquisitions purchased with funds from the Donovan Trust, a trust set up in the will of former UK President Herman Lee Donovan used to "promote an atmosphere of culture, refinement and gentility" and to enrich educational opportunities "with an appreciation of the qualities of beauty and loveliness."
With the success of the course and student work, Dickes believes this likely will not be the last chapter in bookmaking at UK. "Students really enjoyed the class," he said. "They have asked the School of Art and Visual Studies to start teaching the class on a regular basis during the regular school year."
The UK School of Art and Visual Studies, at the UK College of Fine Arts, is an accredited member of the National Association of Schools of Art and Design and offers undergraduate and graduate degrees in the fields of art studio, art history and visual studies, and art education.
The Little Fine Arts Library, part of UK Libraries, houses collections and services for art, arts administration, music and theatre and is the home of the John Jacob Niles Center for American Music.
MEDIA CONTACT: Whitney Hale, 859-257-8716; whitney.hale@uky.edu