From Rocking Chairs to Photos of Everyday Life, Celebrate American Artists, Free Admission at UK Museum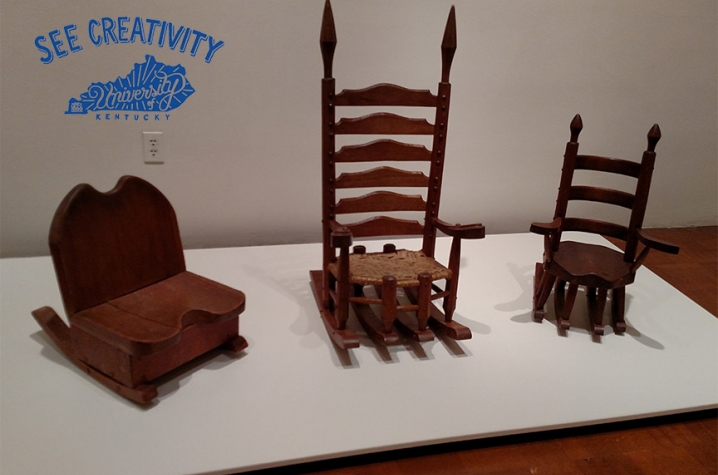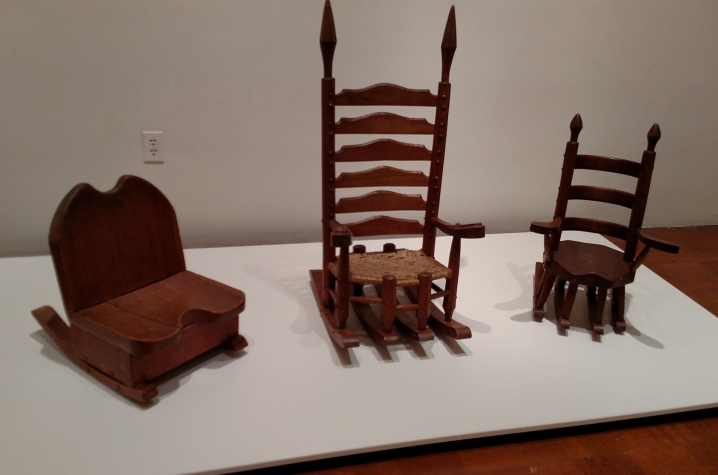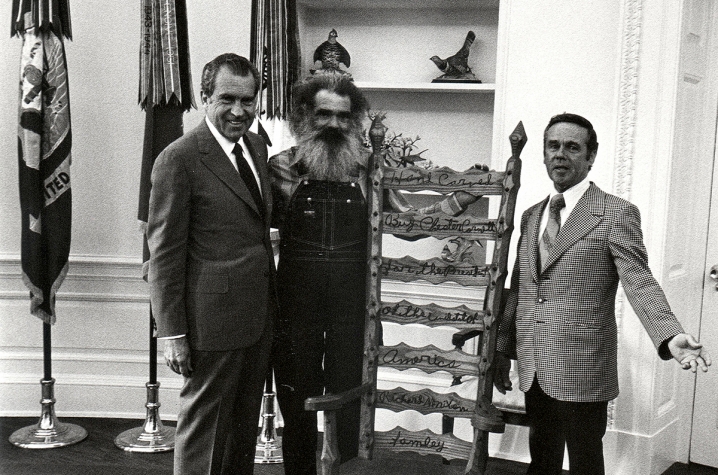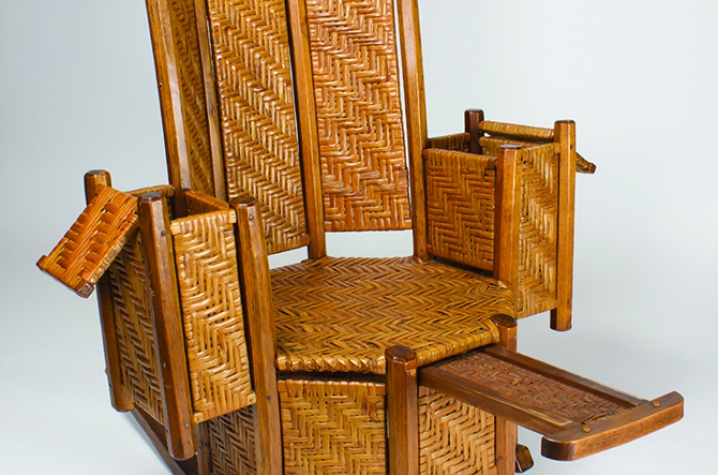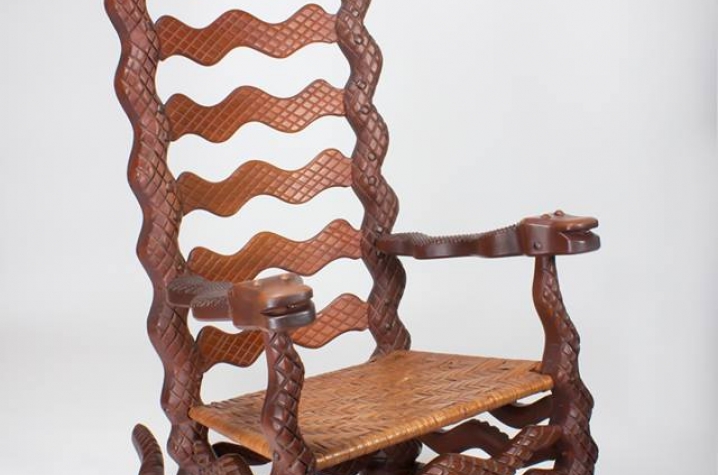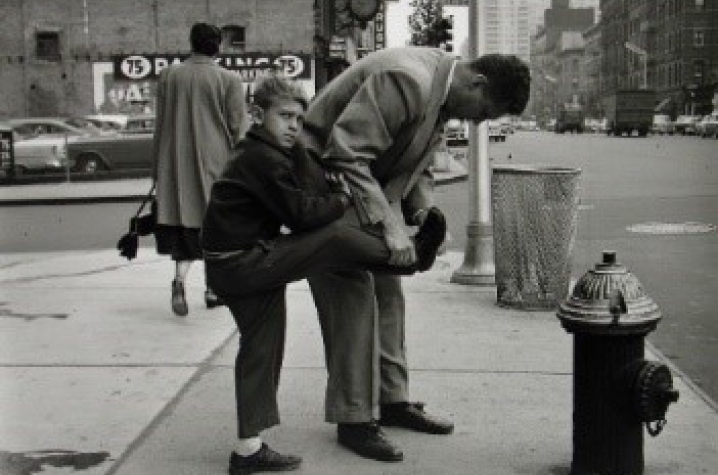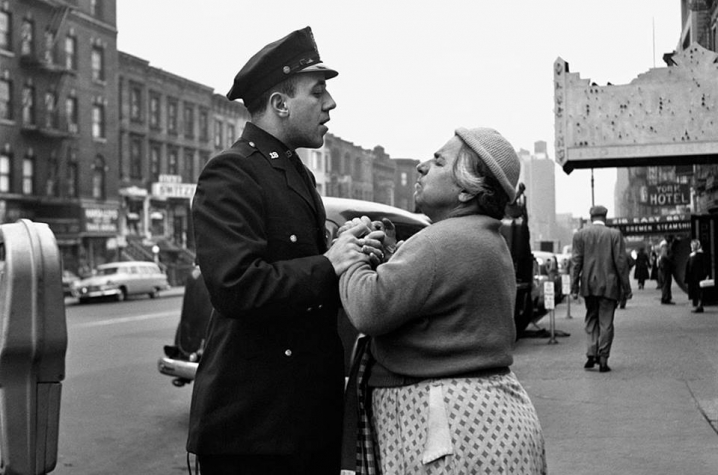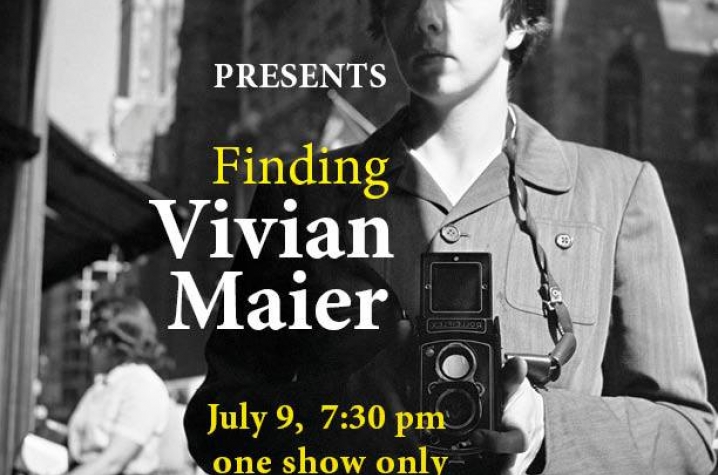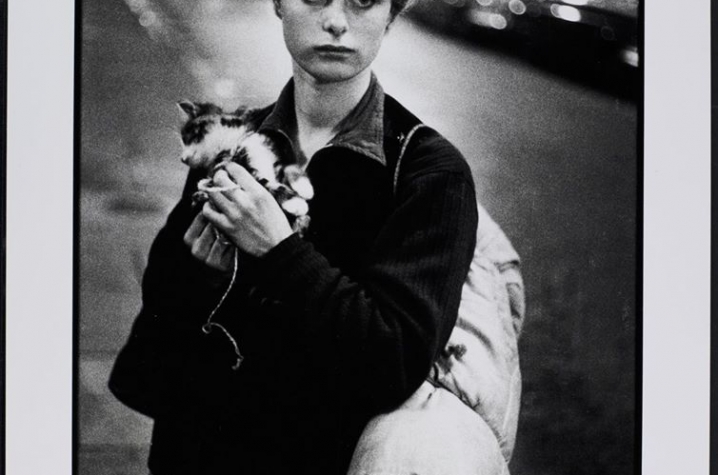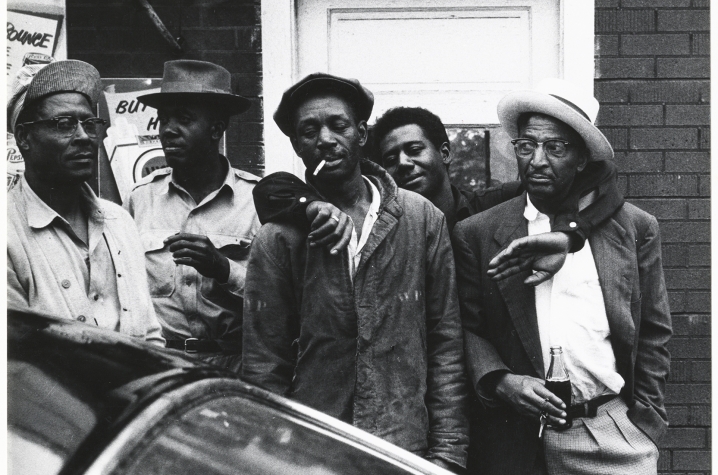 LEXINGTON, Ky. (July 1, 2015) — What better way to celebrate the new free admission policy at the Art Museum at the University of Kentucky than to catch the last days of three popular exhibitions showcasing the talents of a legendary Kentucky folk artist and the work captured through the lenses of several of America's best photographers?
Through July 26, arts patrons can take in "Chester Cornett: Beyond the Narrow Sky," "Vivian Maier: On the Street" and "Other Streets: Photographs from the Collection," the first three exhibitions mounted by the Art Museum at UK since adopting a new admission policy this May. Thanks to the generosity of several anonymous donors, the Art Museum at UK has become a free-admission institution.
While donations are encouraged, there will be no required fee to view the temporary exhibitions and permanent collection at the Art Museum at UK.
Museum Director Stuart Horodner made the policy decision in consultation with several College of Fine Arts and UK colleagues. "In recent years, several major U.S. museums have gone in this direction and have seen their audiences diversify, memberships increase, and civic pride expand. We want to remove all obstacles that might prohibit art lovers from enjoying the range of historical and contemporary works we offer."
Kentucky King of Chairs
"Chester Cornett: Beyond the Narrow Sky" is a collection of extraordinary chairs and rockers, made by an Appalachian artisan and visionary artist who pushed the form of a functional object into more sculptural conceits. Cornett (1913-1981) was raised in both financial and emotional poverty in Kentucky's Letcher and Harlan counties. He achieved only a fourth-grade education and learned the craft of furniture-making from his uncle.
Cornett weathered personal traumas of childhood and service in World War II by developing an obsession with innovative chair design. He created such forms as "two-in-one" chairs with wide seats and four rockers, and would carve wood in decorative themes tailored to the patron who commissioned it.
In 1965, Cornett received a flurry of attention when writer Gurney Norman published an article titled "Rare Hand-Made Furniture Produced by Bearded Chairmaker." Other stories and essays followed including "The Tyranny of Charity" by Wendell Berry.
In 1973, Cornett made an elaborately carved rocker for U.S. President Richard Nixon, which he was able to present to him. The rocker remains in the Richard Nixon Presidential Library and Museum.
"Chester Cornett: Beyond the Narrow Sky" illuminates the life and work of a complex man who aspired to be "king of the chairmakers." The museum gives special thanks to Matt Collinsworth, director of the Kentucky Folk Art Center in Morehead, Kentucky, and Adrian Swain, former artistic director, who organized this exhibition.
One Nanny's Perspective Behind the Lens
"Vivian Maier: On the Street" is an exhibition of 30 photographs by a woman whose talents were discovered only after her death. When a Chicago realtor named John Maloof purchased an unclaimed box from a storage unit containing 100,000 of her negatives in 2007, he had no idea of the story that would unfold.
After Maloof posted some of her work online, Vivian Maier (1926-2009) became an art world darling, discussed as part of the tradition of street photographers including Robert Frank, Helen Levitt and Garry Winogrand. Like them, she demonstrates a keen sense of timing, an eye for the nuance of gesture, and an ability to catch dramas, large and small, unfolding on city streets.
Lovers, antagonists, the strange intimacy of public transport, and the lives of children are all seen in Maier's tightly composed photographs. Her own face and body appear in numerous self-portraits, reflected in mirrors and windows, but also as a shadow, an eternal observer, seeing but unseen.
Maier worked for most of her life as a nanny in New York and Chicago where she roamed the streets with a camera and her young charges in hand. The job provided her the freedom to obsessively record the life around her. Maier was so secretive, that she used aliases when having her film developed; and the families with whom she lived had little idea of the seriousness of her work or the facts of her life.
In recent years, Maier has been the subject of numerous articles, exhibitions, books and a documentary film, "Finding Vivian Maier." The unearthing of her work and its subsequent reception raises questions about the expanded canon of art history and the possibilities of other unknown artists of consequence.
In conjunction with this exhibition, the Art Museum at UK will present an exclusive showing of "Finding Vivian Maier" 7:30 p.m. Thursday, July 9, at the Kentucky Theatre in downtown Lexington. The Best Documentary Oscar-nominated film explores the life of the secretive nanny. Variety called the documentary "compelling, haunting, captivating" and "as fascinating for unraveling the life of its mysterious subject as it is for revealing her finely-observed photos." Art Museum at UK Curator Janie Welker will be on hand to give an introduction to the film. Tickets to "Finding Vivian Maier" are $8.
Art Takes the Streets
"Other Streets: Photographs from the Collection" examines American street photography between the 1950s and early 1980s which combined the observational skills of documentary work with the tightly composed aesthetic of modernism to create images that captured the look and feel of the times. Organized to help contextualize the photographs by Vivien Maier, this exhibition includes images by Van Deren Coke, Bruce Davidson, J.J. Jaffee, Robert C. May and Ralph Eugene Meatyard, among others. Some created single, iconic photos, while others spent months or years on specific projects.
Coke and Meatyard, who were both members of the Lexington Camera Club, set out in the 1950s to photograph the predominantly African American neighborhood of Georgetown Street. Meatyard carefully distinguished the kind of images they were making from documentary photography which traditionally focused on disadvantaged populations. "We have only one story to tell, and it is that these people are like you and me."
With the museum's new free admission policy in place, membership levels and benefits have been restructured to encourage even more engagement with the campus and community. For more information on membership, contact Lyndi VanDeursen at 859-257-8164 or lyndi.vandeursen@uky.edu.
The Art Museum at UK is located in the Singletary Center for the Arts at Rose Street and Euclid Avenue. The hours are noon to 5 p.m. Tuesday through Sunday, and noon to 8 p.m. on Friday. The museum will be closed for the Independence Day holiday July 3-4, but will reopen at noon Sunday, July 5.
The mission of the Art Museum at UK, part of the UK College of Fine Arts, is to promote the understanding and appreciation of art to enhance the quality of life for people of Kentucky through collecting, exhibiting, preserving and interpreting outstanding works of visual art from all cultures. Home to a collection of more than 4,500 objects including American and European paintings, drawings, photographs, prints and sculpture, the Art Museum at UK presents both special exhibitions and shows of work from its permanent collection. 
MEDIA CONTACT: Whitney Hale, 859-257-8716; whitney.hale@uky.edu