Legacies of Abstraction, Feminism and Language at the UK Art Museum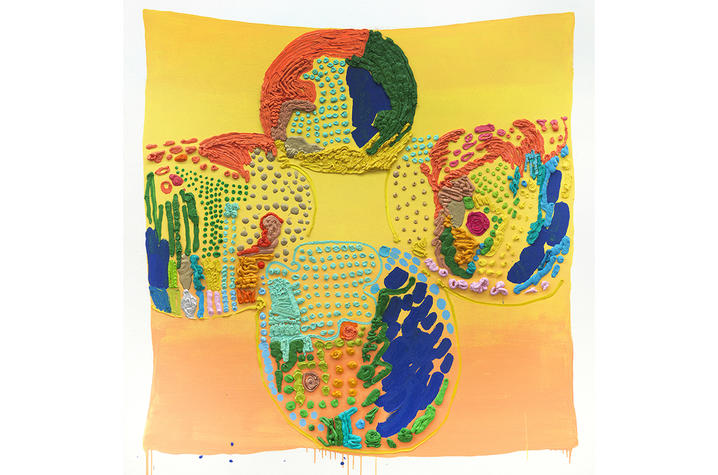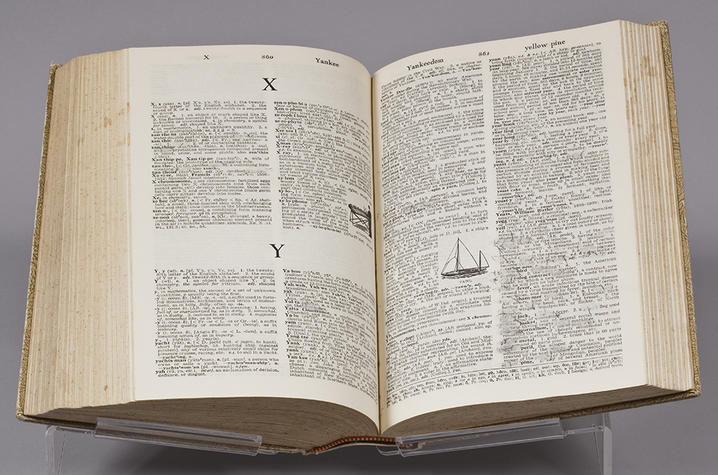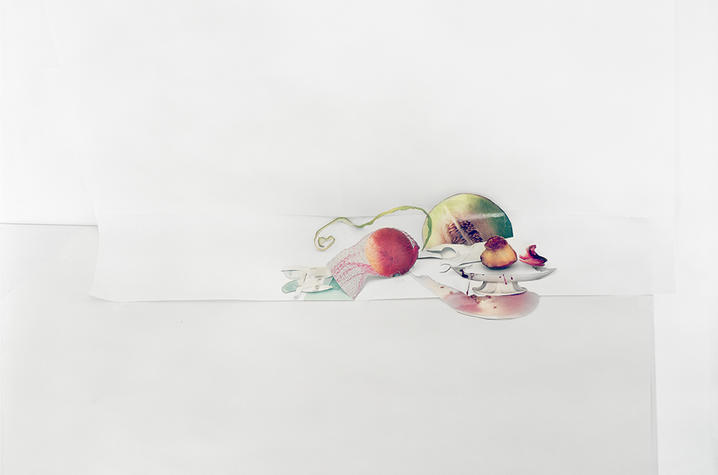 LEXINGTON, Ky. (Sept. 11, 2019) — The University of Kentucky Art Museum is pleased to announce the opening of three new exhibitions, all featuring women artists whose works examine various aspects of feminism, language, abstraction and the power of everyday objects to stir emotions. The free public exhibitions featuring the work of Joan Snyder, Judy Ledgerwood, UK's own Crystal Gregory, Bethany Collins and Laura Letinsky will open Sept. 14 and run through Dec. 8.
"Interwoven: Joan Snyder, Judy Ledgerwood, Crystal Gregory"
"Interwoven" brings together diverse artists of different generations who make work deeply informed by feminism in their embrace of personal narratives, symbols or choice of motifs. The trio shares an interest in rich texture, a dynamic use of color and gesture, and a strong interest in material and process, even while their art is strongly individual.
UK Art Museum Director Stuart Horodner says, "'Interwoven' is a wonderful opportunity to see vibrant canvases by acclaimed and established painters Joan Snyder and Judy Ledgerwood in dialogue with each other and the mixed media works by emerging artist and UK School of Art and Visual Studies assistant professor, Crystal Gregory."
When Joan Snyder began making paintings in the 1960s and '70s, she rejected the stripped-down vocabulary of minimalism and the male domination of abstract expressionism. She developed her own visual language of lush, expressionist gesture and began addressing personal issues with themes that resonate widely, including love, grief, family, work and a profound attachment to the natural world.
Judy Ledgerwood's choice of symbols includes flowers, textiles and decorative patterning, all of which were historically rejected as unsuitable for art because they were associated with femininity. Her work vigorously explores formal concerns. Brightly colored quilts appear to sag under their own weight, and the paint is so juicy it runs off the canvas, while the organic shapes of the textiles or flowers she paints play against the crisp white edges of the canvas.
By contrast, Crystal Gregory literally imbeds handwoven textiles into cement, producing abstract compositions of surprising color and lyrical line. Her process emphasizes the structural pattern of her material and plays with concepts of fluidity and strength; occasionally fringes hang down from the rectangular constructions, like paint dripping down a canvas.
"'Interwoven' explores the power of personal language, symbols and narratives in a variety of media, picking up threads of expressionism, formalism and feminist practice," says UK Art Museum curator Janie Welker.
"Bethany Collins: Benediction"
Chicago-based artist Bethany Collins manipulates language in symbolic and provocative ways. In drawings, prints, paintings, sculptures and artist's books, she incorporates fractured or illegible phrases made by labor intensive acts of rendering and erasure. Her work addresses the personal and the political, filtered through conditions of race, power and histories of violence. 
This exhibition includes "Colorblind Dictionary" (2013-2014), made by Collins methodically erasing all references to color in a Webster's New World Dictionary of the American Language and in recent works on paper, in which fields of rubbed-out words help to highlight those that remain, suggesting abraded skin and urgent utterances. 
"The 'Benediction' exhibit featuring text-based drawings and sculptures is very well timed for contemporary discussions of race and American history, coinciding with UK's 70th anniversary commemoration of the integration of the university," Horodner noted.
The university community can hear the artist's thoughts on these topics when Horodner leads an artist discussion with Collins beginning 2 p.m. Saturday, Sept. 14, at the museum.
"Laura Letinsky: Recent Works"
Laura Letinsky will be the first artist featured as part of the UK Art Museum's 2019-20 Robert C. May Photography Lecture Series. For more than two decades, Letinsky has created spare, evocative still lifes that recall both Old Master paintings and the domestic intimacy of everyday life. Rather than pristine bowls of fruit, she situates the remains of a meal waiting to be cleared away in a space so tenderly lit, one can imagine the pleasure of sharing it, as well as the impending cleanup.
Letinsky's photographs explore our connection with the physical world. "The sensation of my child's body, or the experience of food, sex, or pain — photography can help access these feelings that are intrinsic to being human," the artist said.
Letinsky will present a free public lecture on her work 4 p.m. Friday, Oct. 25, in the Worsham Cinema at the Gatton Student Center.
With the long standing commitment to championing diversity at the UK Art Museum, Horodner and Welker are excited to bring this strong female fall line-up to Kentucky.
The UK Art Museum, located in the Singletary Center for the Arts at Rose Street and Euclid Avenue, is open 10 a.m. to 5 p.m. Tuesday through Thursday, 10 a.m. to 8 p.m. Friday, and noon to 5 p.m. Saturday and Sunday. Admission is free, but donations are encouraged. 
The mission of the UK Art Museum, part of the UK College of Fine Arts, is to promote the understanding and appreciation of art to enhance the quality of life for people of Kentucky through collecting, exhibiting, preserving and interpreting outstanding works of visual art from all cultures. Home to a collection of more than 4,800 objects including American and European paintings, drawings, photographs, prints and sculpture, the museum presents both special exhibitions and shows of work from its permanent collection.